Banks and Credit Unions, Business Process Improvement, Customer Experience and Engagement, Healthcare & HIPAA, Outsourcing, Technology and Mobile
Ways to Improve Business Efficiency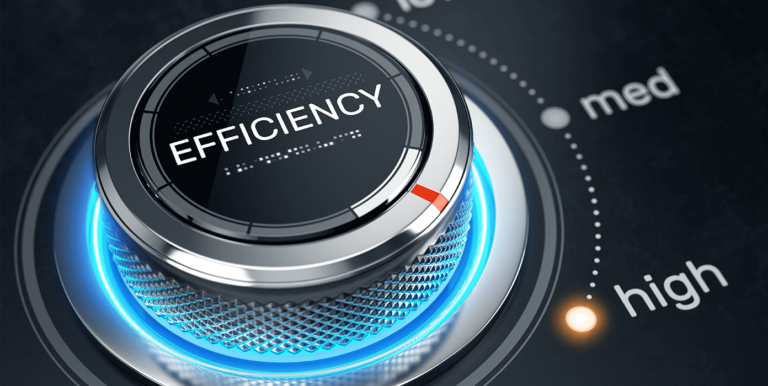 Have you been researching ways to improve your business? Or simply looking into different methods of increasing productivity? If you answered "yes" to either question, continue reading.
The backbone of every successful company relies on an efficient workforce, which includes everyone from senior management to the floor workers. Every CEO, manager and employee plays a key role in making sure business is staying on budget, meeting sales goals and achieving customer satisfaction. They are responsible for making wise choices and completing jobs within an appropriate time frame. Whether it be providing a service or offering a product, businesses must meet and achieve their overall goals with minimal effort, waste and expense.
Generating revenue with the resources provided is the objective. Resources can be capital, labor and time. We all know resources are valuable, so follow along for some tips and tricks to maximize your business efficiency.
---

---
Top 6 Methods to Increase Business Efficiency and Keep You Competitive:
1. Incorporate the Power of Technology and Automation
Embracing technology and automation is a powerful weapon. This trend is gaining momentum because tech is becoming more sophisticated. Automation has gotten very savvy and is a necessity for businesses to progress and be competitive in today's business landscape. It sets up processes and technologies to improve efficiency, reliability and speed to completion. It adds a level of control and consistency and keeps businesses moving forward.
As technology improves and evolves more, automation will be available to streamline the process. Take advantage of using technology to set up sophisticated automation, with full analytics and control.
2. Listen and Apply Feedback to Employees
Do not pass up the opportunity to listen and apply feedback. Having open communication with your employees is key to being a productive and motivated worker. Connect with them and display understanding to create a cheery work environment. When hiring a new person, do not skip training. Reducing time to train a new hire might seem like a good idea to cut costs, but always remember the phrase "penny wise, pound foolish." Forcing employees to learn on the job will cost you much more; it is extremely inefficient and will lead you to the hiring process all over again. Take the time to guide them and answer any questions they may ask – I promise it will save time down the line. Providing training will encourage employee development while adding a star to the team.
3. Listen and Apply Feedback from Customers
It's equally important to listen and apply feedback from customers. To be efficient, you need to keep customer satisfaction in mind at all times – providing a stellar customer experience is critical to a successful business. This means you monitor social media and online reviews as well as provide opportunities for feedback by surveys, emails and polls. Overall, you use feedback to improve processes.
4. Set Achievable Goals
Do your employees need incentives to stay on track? Quick fix: Give feasible goals to the workers! Providing a clear direction will guide them to clarity and get rid of the fogginess. Being transparent will get the managers and employees on the same track where they can agree on tasks, projects and goals.
5. Outsource Specialized Services
It is a bright idea to outsource to focus on core business operations. Whether it be tech, design or business process improvement, you can find someone who specializes in it. Partnering with an outsource print and mail provider helps reduce expenses so you are not responsible for printers, ink, paper, stamps, envelopes…the list goes on and on. Not only will you declutter your office space, but you will also be paired with an experienced team to help with all compliance and regulatory needs while producing superior transactional and marketing documents. That is not all, outsourcing non-core tasks means employees are left with more time to focus on revenue-generating initiatives, thus enhancing profitability.
6. Create Impactful Business Documents
Business documents are essential and details, such as placement of information, use of color, and method of delivery, are vital to producing effective, reader-friendly communications. A well-crafted document will surely set you apart from the competition; it gives a sense of individuality and makes an impact on readers.
Keep in mind color psychology to understand how people respond to hues; use bright shades to express friendliness and professionalism, white to display sophistication and transparency, dark to communicate seriousness and white-collar. Next, the composition must have a purpose. Content should have alignment, stability and position, with color highlight to call out the amount due or important messaging. No random placements, with everything related to make sense in a visually appealing manner. Also, know your target audience to determine whether print or electronic documents are preferred.
---
FSSI is Here to Help
Improving business efficiency is a long-term commitment with many details. As we enter a new decade, businesses must embrace new ideas and keep up with different ways of growing. The way of conducting business is forever evolving – do not miss out! We hope our tips help to increase profit margins. Do not forget to check us out at fssi-ca.com or call (714) 436-3300 for more guidance on your outsource print, mail and electronic needs.
---