Regulatory Compliance
Quick Facts
FSSI employs the most advanced technologies and compliance practices to maintain the security and integrity of your customer information. With expertise in highly-regulated industries, FSSI ensures your critical documents are produced accurately, delivered on time and tracked with proven, audit-ready processes that report compliance from file receipt to mail verification.
Expected Results
Reduce risk, avoid penalties and increase production efficiency with a compliance partner that ensures your printed and electronic regulatory communications meet quality and delivery requirements. The accurate and timely delivery of your customer communications is a top priority, with audit reports that are tailor-made to fit your industry and specific needs.
Choose one (1) minimum. Free cost and shipping on orders.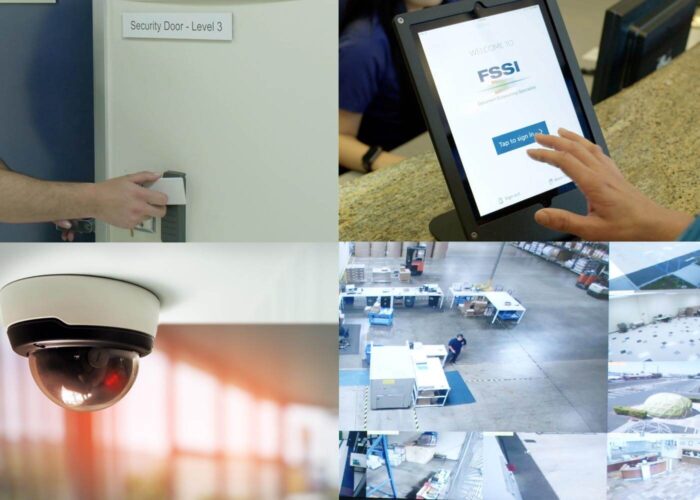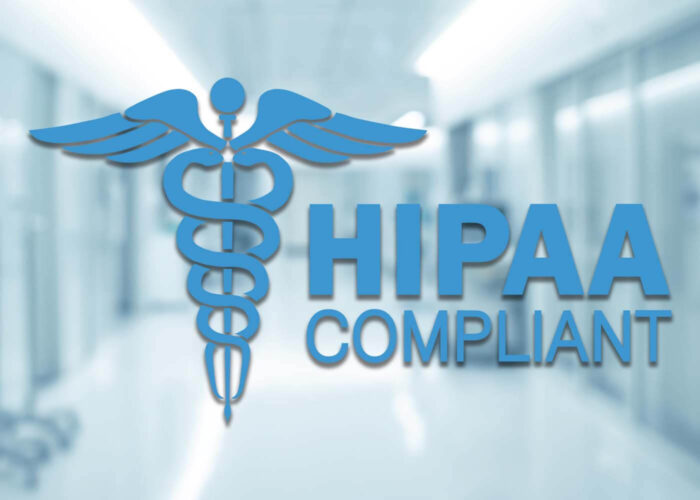 Compliance Communications Solutions
Choose one (1) minimum. Free cost and shipping on orders.
Your Compliance Partner
FSSI is proud to partner with you and serve as an extension of your own compliance management team. From helping to produce regulatory compliant documents, such as statements, invoices, tax forms and other critical documents, to ensuring the timely delivery and transparent reporting of your compliance communications, we support your broader compliance strategy with the proper checks and balances in place.
We've invested in cutting-edge technologies and created custom, proprietary solutions, tools and reports to help meet ever-changing state, federal and industry-specific regulations. You'll receive an accurate record of production and delivery, which reports the disposition and location of every unique mailpiece – while offering flexible delivery methods that fit your strategy and budget.
Our processes and infrastructure will keep you 100% compliant.
Ensure regulatory compliance reporting from data receipt to mail and email verification
Save time with an online letter management tool that provides quick-to-market change management and historical tracking of content while granting access via hierarchical control
Confirm the disposition and delivery of critical mail, such as USPS Certified and FedEx
Track your jobs at the piece level, all the way to delivery by the USPS
Real-Time Monitoring and Reporting
You can count on comprehensive reporting using FSSI's secure, proprietary job monitoring and reporting tool, which provides a real-time look into the production environment. It includes up-to-the-minute information, allowing you to monitor the date and time stamps for every customer-facing document you send, from file receipt at FSSI to delivery – all in a convenient online portal.
Depend on complete transparency into the status of every aspect of your jobs, so you can confirm with 100% certainty that a job was processed. This includes printed documents delivered by multiple carriers as well as electronic documents.
Quality Audit Standards
FSSI's time-proven quality assurance processes will meet your regulatory and compliance requirements with strict adherence to audit standards that encompass the secure processing, delivering and storing of data. This includes monitoring and reporting to ensure that the appropriate action is taken for every file and every unique document received, from start to finish, with a complete tracking system that documents the activity, including:
A unique piece tracking (UPT) database to identify and track each unique piece in each file received
A 2D barcode printed on all documents and scanned by inserter cameras to validate each mailpiece
IMb scans at the USPS confirm induction
Integrated reporting and USPS tracking to capture all job-related information
Email tracking and reporting of open and delivery rates
Client dashboard for comprehensive 24/7 job monitoring
Industry Certifications
We recognize the importance of committing the resources to meet superior security standards and being a continued source of integrity, trust and dependability. With compliance at the forefront, FSSI invests in rigorous audits that demonstrate our commitment to comprehensive process controls to maintain the highest level of data security and accuracy.
Our certifications serve to assure clients that their confidential customer data is being processed in accordance with the strictest industry standards.
SOC 2 Audited – Successful completion of the audit signifies compliance with the American Institute of Certified Public Accountants (AICPA) attestation standards of the SSAE-18 Type II examinations. Provides clients in regulated industries with the documentable assurance that their confidential customer data is being handled in accordance with strict industry standards. 
HIPAA Compliant – Includes adherence to the physical, administrative, and technical safeguards as outlined in the Health Insurance Portability and Accountability Act (HIPAA), which entities must uphold to protect the integrity of protected health information. Beneficial for healthcare-related clients, demonstrating that the proper safeguards are in place to ensure the security of protected patient data. 
Integrated Production and Mailing Quality Controls
From FSSI to the post office, you can track and monitor your individual mailpieces to ensure timely processing, printing and mailing with the highest level of accuracy and integrity. Working together, these reporting and delivery methods allow compliance teams to monitor and report the disposition of every mailpiece transmitted to FSSI:
Unique Piece Tracking (UPT) – FSSI's proprietary Unique Piece Tracking (UPT) includes a comprehensive process that starts with creating a database to identify each unique mailpiece and setting the expectation of pieces to be processed. Using a 2D barcode in the address block of each document, the UPT data is validated at the time of each envelope scan in the insertion process. This automated validation ensures full reconciliation of each file, including pulls, fixes and special handling, for a complete record of scans and activity.
IMb Tracking – The Intelligent Mail barcode (IMb) was created by the USPS and is a 65-bar Postal Service™ barcode that allows mailers to track individual mailpieces, providing greater visibility into the mailstream. By integrating with FSSI's internal reporting, you can confirm IMb scans, from induction into the USPS postal stream to the post office of destination, providing valuable insight into the status of your mail once it leaves FSSI.
Proof of Mailing – Verify that your mail was shipped on a certain date with a "certificate of mailing" or "proof of mailing." These critical mail options provide evidence that your documents were sent on the expected date and serve as official mailing records. The "certificate of mailing" is provided by FSSI once the mailpiece volumes are verified and placed in USPS trays for delivery to the post office while the "proof of mailing" is provided by a USPS postal clerk when the volumes are confirmed again and mailpieces accepted into the mailstream – with both options tied to UPT and IMb for full tracking.
Certified Mail – Certified mail provides the sender with a receipt that the mail was shipped AND that the mail was delivered or a delivery attempt was made. FSSI creates and prints the required labels, inserting them into specially-marked certified envelopes along with your documents. Once the recipient receives and signs for the document via certified mail, the "Return Receipt Signature" is posted online and available for viewing on FSSI's portal. Comprehensive reports detail the name and address of each recipient, USPS tracking information and final delivery date.
What are the top 5 benefits of FSSI's regulatory compliance capabilities?
FSSI's secure compliance capabilities include online, real-time job monitoring and reporting as well as quality control practices to ensure the security and integrity of customer information, from data receipt to timely processing and delivery. Benefits include:
Compliance Expertise – Ensure full compliance with a go-to partner that has streamlined processes and technology to meet any regulatory requirements
Reduced Risk – Avoid compliance-related fines, penalties and associated risks with an end-to-end solution that provides more comprehensive reporting capabilities
Increased Time Savings and Convenience – Conduct mailpiece tracking and reporting through a single website and log in
Full Visibility – Gain comprehensive, granular reporting that monitors your job status down to the individual mailpiece and keeps you on track
Competitive Advantages – Increase production efficiency, save money and have a more robust compliance strategy
What are examples of compliance-related documents that FSSI produces?
FSSI can print and mail or electronically present any compliance document required by your organization. Our expert IT development team is experienced in designing and formatting documents that meet your branding requirements and industry regulations. Our expansive printer technology includes full color, black, and MICR printing of any language, font and barcode required by your company.
Here are some examples of regulatory compliant documents we can produce by industry:
HIPAA-Compliant Healthcare Communications
Explanation of Benefits (EOB)
Explanation of Coverage (EOC)
Patient bills, statements, letters, notices
Billing statement inserts
Patient or physician mailers
Bank and Credit Union Compliance Communications
Welcome and special fulfillment packages
Compliance letters and notices
Privacy and loan documentation mailings
Year-end tax forms
Account and credit card statements
Consumer Finance Compliance Communications
Billing statements, invoices and coupons
Privacy notices
Credit risk disclosure notices
Collection and adverse action letters
Consumer welcome packets
Insurance Compliance Communications
Bills and statements
Policy cancellation notices
Renewal declarations
Notices of Reinstatement w/Proof of Mailing (POM)
Explanation of Benefits (EOB)
Mortgage Compliance Communications
Welcome letters and packages
Declination and collection letters
Past-due and privacy notices
Change of status notifications
Educational letters and notices
Learn more about the other Types of Documents we Process 
Choose one (1) minimum. Free cost and shipping on orders.