Government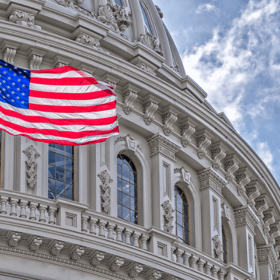 Outsourcing tax documents or other highly-regulated government communications can mean increased savings and security – a big plus if you don't have the right infrastructure in place.
We've invested in the latest print technology and data security, so we have the know-how to help guarantee accurate and timely processing of critical communications – including property tax statements, compliance and regulatory documents, and tax forms – for any city, county, state or federal government agencies, or organizations requiring government-related documents.
Full-Service Print and Mail Outsourcing Services
In addition to print and mail services, FSSI offers exclusive, online content management, eDelivery and job tracking tools designed to maximize efficiency, cost-savings and regulatory compliance:
Online job tracking and reporting – Provides online access to job status, inventory monitoring, detailed production reporting and PDF proofing.
Letter template management – Consolidates the number of letter templates into a manageable few, with a secure, audit-friendly way to compose and manage individual letter types.
Electronic presentment and document delivery – Provides a user-friendly way for the public to access statements, invoices and important electronic documents – with custom email and text notifications and bill pay options.
Customizable data formatting – Facilitates data mapping by adding design elements to create precisely-composed printed and electronic customer documents – from virtually any data input and utilizing industry-standard software.
---
Types of Government Documents We Process and Deliver
Property and unsecured tax bills
Lien and delinquency notices
Defaulted property tax sale notifications
Parking and tolling statements and invoices
Parking and tolling violation notices
---
Printing and Mailing Quality Controls
You can monitor your individual mailpieces to ensure timely processing and mailing of your critical government communications:
Unique Piece Tracking (UPT) – Lets you track each individual mailpiece through each stage of FSSI's production process and into the USPS mailstream, ensuring your mail is processed, printed and mailed with the highest level of accuracy and integrity.
Intelligent Mail Barcode (IMb®) – Facilitates tracking of mail through the postal system – all the way to the last post office of record – for valuable insights into the status of mail once it leaves FSSI.
---
Secure Tax Forms Processing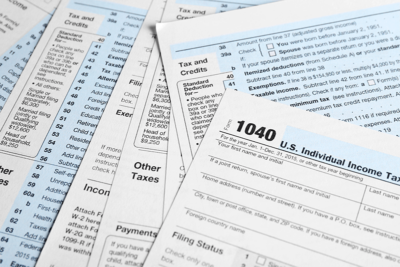 Today, few documents contain more personally-identifiable information than tax forms. A single breach of personal or financial data can result in costly fines, penalties or litigation, and can also damage the trust that you've built with customers, the public or overall community. We'll help manage that risk.
At FSSI, we've invested heavily in the latest secure print technology and data security software and facility practices. We also pass annual SOC audits, with procedures and controls in place to help guarantee accurate, timely and secure tax form processing from the first 1099 form to the last.
---
Tax Form Printing Solutions
Secure Handling and Processing of Tax Forms— Includes the masking of SSN and full-sheet format designed to prevent envelope-window exposure of recipient information.
Secure Online Approvals — Facilitates quick review and approval of PDFs online anytime, at your convenience; view electronic production reports for count verification.
Householding for Postage Savings — Tax documents identified with the same address are programmed for insertion into the same envelope.
Quality Controls and Processes — SOC compliance ensures the accuracy and security of all form-related information during the processing of your tax forms.
---
No-Obligation Government Document Consultation
Would your government agency or organization benefit from a full-service print, mail or electronic solution? Contact us online or call us at (714) 436-3300 today for a no-obligation consultation. Whether you want to provide statements for city or county services or send tax documents, we can help you design and deliver critical government documents for maximum results.