Brokerage and Mutual Funds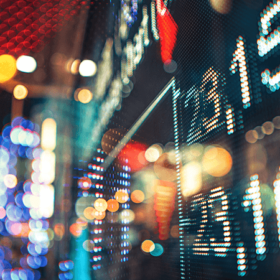 FSSI's fully-auditable financial printing and mailing services for investment companies and ETF providers can help your firm reduce production costs and compliance risk while delighting and retaining more high net-worth clients.
We have more than 40 years of financial industry experience and are a trusted partner to the nation's leading institutions.
Print-Mail Outsourcing Solutions for Investor Communications
We can customize an integrated, regulatory-compliant print-mail solution for all your confidential investor communications, such as:
Monthly, quarterly and annual statements of account
Trade confirmations
Annual and Quarterly Portfolio Reports (QPRs) and disclosures
Proxy statements
Dividend checks and other MICR printed documents
Government Reporting Documents – IRA reporting (5498, 8606), tax forms (portrait, landscape) or mutual funds-formatted output
Investor prospectus documents
---
Improve Investor Relations Through Outsourcing
Investment companies that use FSSI's print-mail services to produce their shareholder communications enjoy numerous strategic, economic and operational benefits. With its unique combination of experience, compliance reporting, and in-house production technology, FSSI can help your company manage its investor relations more effectively:
Increase asset and investor retention – Minimize attrition with highly-targeted, customized statements that include personalized, relevant messaging
Reduce compliance risk – Through accurate, on-time deliveries, 100% data-to-mail integrity, and a fully-auditable reporting trail, your authorized customer service team can access critical production information online, anytime
Stronger multichannel strategy – FSSI's robust combination of electronic and printed investor communications delivery options expand your number of investor touchpoints

---
A Truly Customized Investor Communications Solution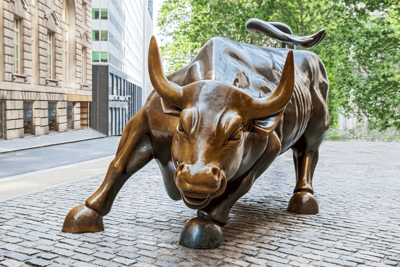 When choosing a financial printing solution, flexibility, and customization count. With FSSI you can combine any or all of these document outsourcing, marketing and archival services to reduce compliance risk, increase investor retention, and enhance the quality of broker-dealer-investor relations:
Exclusive Online Production Reporting Tool – Allows authorized teams to approve files, view real-time job status, and monitor inventory/postage levels; also, view SLA and file completion metrics, as well as detailed forensic analysis with audit trails.
Secure Compliance — Job tracking and reporting that provides an accurate, auditable record of shareholder communications production and delivery while reporting the disposition and location of every unique mailpiece produced by FSSI.
Customizable Data Formatting – Enhances the dealer-broker relationship by boosting the impact and appearance of investment statements and Quarterly Performance Reports; combines best-in-class development tools with FSSI's composition/post-composition data-handling expertise to produce financial communications that meet your firm's unique output specifications.
Electronic Document Presentment – Offers a flexible array of formatting and presentment options that help you accelerate eStatement adoption; optional eNotify service promptly alerts investors via email or SMS when online statements are ready to view while letting you easily monitor and track open rates and bounces.
Letter Template Management – Enables authorized broker-dealers to create and update ad-hoc letters, and other time-sensitive investment documents in MS-Word®, and link to FSSI's digital printing-and-fulfillment center for production. 100% data-to-delivery, with complete hierarchical control over approvals, revisions and version tracking.
Statement Messaging – Provides real-time design control over on-page message-text and graphics to educate, inform and engage customers, in addition to cross-sell and upsell capabilities.
---
Additional Investment Document Processing Services
IRS Tax-Form Processing – Secure, timely processing and delivery of critical tax forms, such as 1099s, 1098s, 5498s, and 1042-S; FSSI accepts IRS-format and custom data files, then composes your forms in the format and detail you believe best reflects your investment company.
Disaster Recovery & Business Continuity Planning – Includes multiple production facilities to safeguard against data loss from unexpected or catastrophic events.
Need additional security assurances? Learn how we protect investor data throughout our certified secure production environment.
---
Get a No-Obligation Investor Consultation Today
Investors, especially high net-worth individuals, have certain expectations about the quality, accuracy, and appearance of their investment statements. Meet these expectations and you'll have delighted, satisfied customers for a long time to come. Contact us online or call us at (714) 436-3300 today for a no-obligation investor relationship consultation.