Auto Finance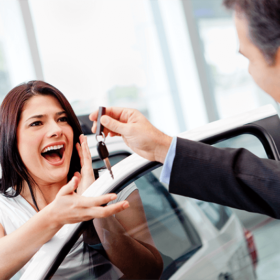 Reduce risk, improve compliance and stimulate collections.
Let us help you create communications that please your two most important audiences: the public and government. We've created a full-service print solution designed with the auto finance industry in mind.
Customers expect auto finance billing statements to be clear, concise and easy to read. On the other hand, lawmakers seek to verify compliance with the latest consumer protection regulations. By combining FSSI's secure financial printing, electronic delivery and payment processing, you can satisfy both groups' needs and expectations.
Trusted Print and Mail Solutions for the Auto Finance Industry
FSSI's print and mail solutions are designed with the needs of the auto finance industry and help to get you to market fast. We offer all-in-one integrated services with everything you need to quickly gain a competitive advantage.
Built on years of experience in the auto finance industry, our solution gives you greater control over the look, content and production of printed and electronic documents. It includes custom statement design with payment drivers; electronic presentment and delivery; payment processing; document archival; online job tracking and compliance reporting; and online print-mail letter fulfillment tools.
Satisfy customers' multichannel delivery preferences and have seamless compatibility with major data platforms, including Shaw Systems. This flexibility helps to ensure a more satisfying customer experience, regardless of your data provider.
---
Your Turnkey Auto Finance Solution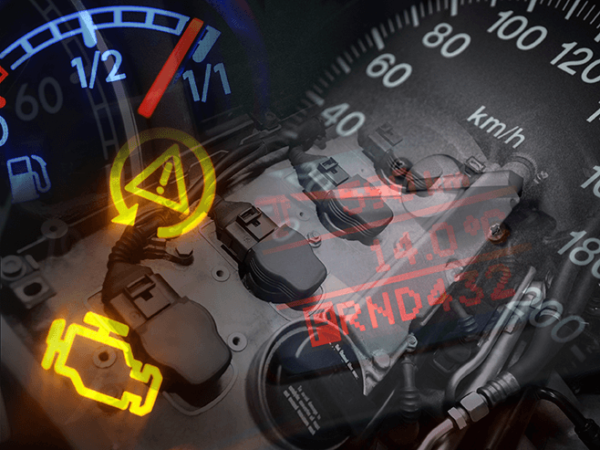 Outsourcing the production of printed and electronic customer communications to FSSI can help you stay focused on building your business. We have over 40 years of financial printing experience, offering a bundled, highly-scalable solution that's tailor-made for both fast-growing and well-established lenders.
Custom Document Design with Payment Drivers
Strategic document composition and design make it simple for borrowers to remit payment with an easy-to-navigate layout and highlighted payment features, such as: PayNearMe's cash payment barcode, QR codes and multiple payment coupons.
Electronic Statement Presentment and Delivery
Satisfy customers' multichannel preferences with multiple electronic presentment and payment options. Components of FSSI's eStatement delivery solution include:
Email Notification – When eDocuments are ready for viewing, the application automatically alerts enrolled customers through attractive, templated emails you can customize with your logo and branding
Payment Processing – We can act as your eBill and invoice repository, securely serving PDF and HTML documents that link to your favorite payment module; or we can provide a complete EBPP solution through FSSI's preferred payment partner, PayNearMe, a leading payment processor as well as through your own payment provider
Document Archival and CRM – Enjoy unlimited archival capacity and online CRM hosted by FSSI, and custom indexed files for use on your internal reporting system
Online Job Tracking and Compliance Reporting
Access a wealth of live production intelligence right at your fingertips. View top-line data at-a-glance or drill down deeper for more comprehensive analysis. You may also approve files, view job status or monitor inventory and postage, real-time, anytime.
Online Print-Mail Letter Management and Fulfillment
Approve and revise letter and notice content as often as you want – without incurring extra development costs. Use in conjunction with your statement production to ensure compliant processing and delivery of standard and mandated financial documents.
---
Types of Financial Documents Processed:
Loan bills and statements
Welcome packages
Annual privacy letters
AA letters – TD and Conditional
Collection and NSF letters
RTC and NOI notices
Cancellation and past due notices
Deficiency balances
Repo and reinstatement letters
One-time drafts or mailers
Adverse action notices
Certified mailings
---
Advanced Print and Mail Services
When business strategies call for an added measure of marketing or compliance-tracking, take advantage of FSSI's powerful integrated service options:
Document message management – A self-managed portal that supports data-driven personalization; intuitive message campaign editor inserts targeted marketing or educational messages using fully-formatted color text and graphics
Piece level reporting: Displays the real-time status of each individual piece in the mailstream, from file receipt at FSSI through delivery to the USPS; provides 100% data-to-mail integrity with online, real-time reporting
IMb™ (intelligent mail barcode) – The USPS® mailpiece barcode technology can help you track incoming remittance payments, monitor cash flow, and save money on collection calls
Full-color, black and MICR variable data printing
USPS First-Class Mail, Priority mail and Certified mail delivery
FedEx or UPS delivery
Marketing services that includes an in-house design team as well as experienced developers
---
Speak with an Auto Finance Industry Specialist
The auto finance industry is more competitive than ever. Give your company an advantage today with a print and mail solution from FSSI designed for auto lenders. Contact us online or call us at (714) 436-3300 for a no-obligation consultation.