Banks and Credit Unions, Direct Mail, Marketing Strategies
Leveraging Direct Mail Marketing in Auto Finance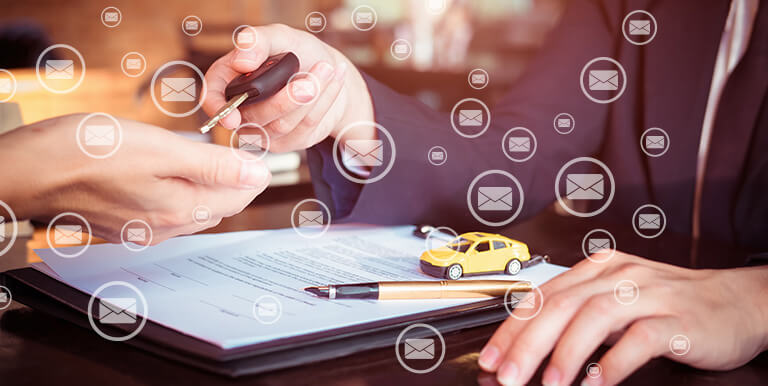 In today's digital age, we are constantly consuming information from various brands through emails, web ads, social media and even text messaging. This may tempt some auto finance companies to solely focus their efforts on digital marketing, but one traditional communication channel still gets customers' motors running: letter printing and direct mail. In this blog post, we'll explore the benefits of adding physical mail, such as letters, to your consumer outreach strategy and showcase the advantages of partnering with a print-mail service provider with direct mail marketing experience for the auto finance industry.
Why is Direct Mail Still So Effective?
Aptly named, direct mail is an advertising medium that reaches targeted customers through the mail. This broad definition means direct mail can come in many different formats. Listed below are a few examples of the types of direct mail marketing mailers used in the auto finance industry:
Loan Offer Letters
New Car Brochures
Refinancing Postcards
Self-Mailers Promoting New Services
Special Sales Flyers
---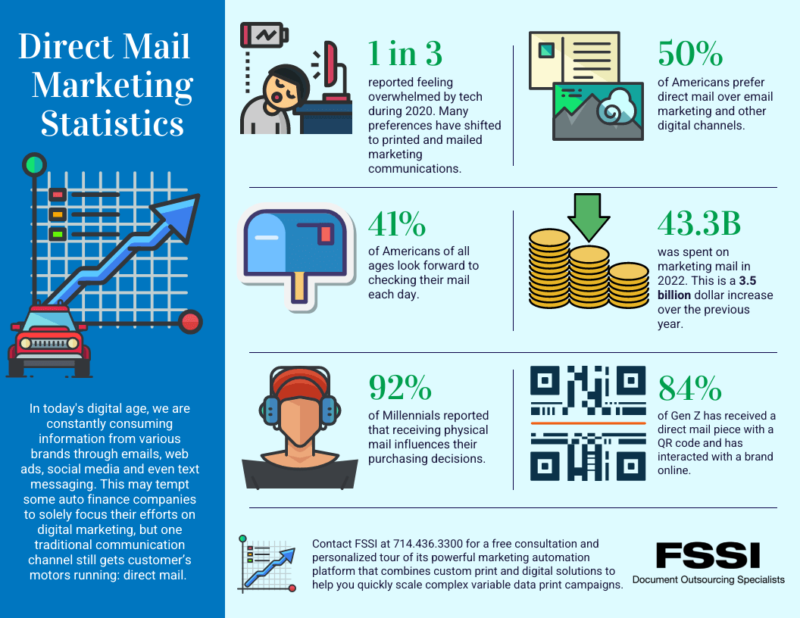 ---
Digital Fatigue
Physical mail is a pleasant break from the never-ending highway of digital marketing messages consumers can't get off. Digital fatigue is hitting buyers hard. In fact, "banner blindness" is a term coined to explain the conscious or unconscious ignoring of banner-like information while browsing websites.
This left an opening for a resurgence of consumer interest in mail, especially during the pandemic, while many of us were forced to isolate and look to our digital devices for both work and entertainment. Digital fatigue only increased the need and demand for physical letter printing and mailing. According to Deloitte's Connectivity and Mobile Trends report,
---
Letter Printing Powered by Digital Technology
Luckily for auto finance marketers, direct mail has evolved into a leading-edge strategic channel that goes far beyond the traditional print piece, integrating seamlessly with digital campaigns. Many successful brands are targeting consumers with physical marketing to support their digital strategy.
Print Is Making a Comeback:
Amazon, the mega online retailer, mails a printed toy catalog to millions of customers each year, promoting sales for the upcoming holiday season. Forbes commented on the famous brand's catalog roll-out, "Kids, as inundated as they are in their handheld technology, still like to flip through a book full of nothing but toys."
Multiple engagement points, combining print with digital mediums, keep brands and products top-of-mind and more likely to result in sales. A well-crafted letter with targeted graphics, a personalized postcard with a QR code offer, or a brochure with coupons that may be redeemed online can drive customers who are looking for a more tailored approach.
---
---
Mail is NOT "Old-Fashioned"
Letter mailing or "snail mail" is even becoming popular with younger generations that are typically considered "tech-centric." Millennial and Gen Z consumers look forward to interacting with direct mail, finding it more trustworthy than digital correspondence because of the dangers of cyber scams, viruses and malware.
Now that you understand the appeal of adding direct mail to your auto finance marketing strategy, let's get specific and explore the benefits of adding direct mail letters to your customer outreach.
---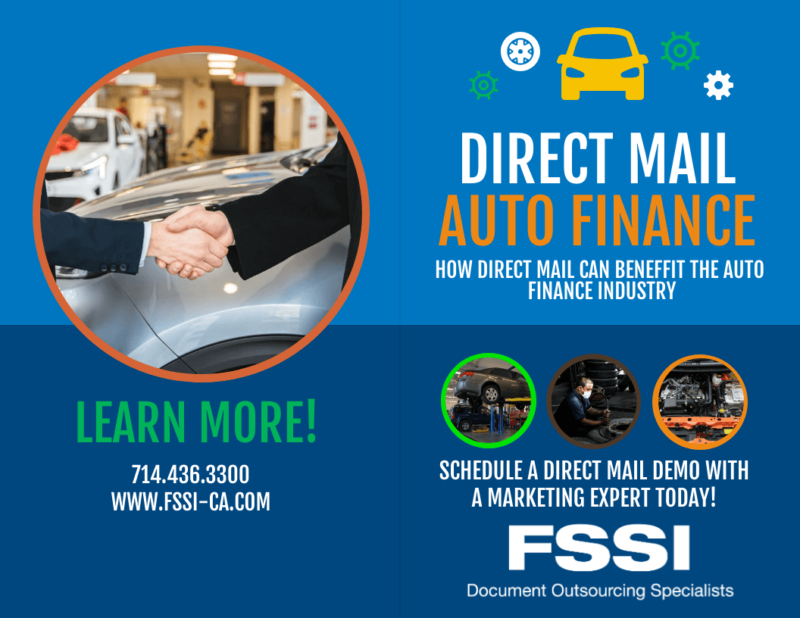 ---
Advantages of Letter Printing and Direct Mail for the Auto Finance Industry
Direct mail postcards are great, but there are many instances where a letter is a much better option. Postalytics.com explains, "A postcard is like a billboard. A letter is like a conversation." Letter printing can be highly personalized and offer much more space to add critical information and marketing, allowing businesses to connect with customers on a deeper level.
When customers receive a letter in the mail that's specifically targeting them, they're more likely to take notice and engage with the content. Using variable data technology and segmenting your consumer database into different targeted groups can increase the chances of generating a response and closing a sale.
---
What Types of Auto Finance Letters are Mailed?
Direct Marketing Letters:
Sales letters promoting new or used cars, loans and services
Newsletters containing refinance rate updates and promotional offers
Event invitations for dealership sale days, automotive care webinars, leasing information
Thank-you letters to loyal customers with exclusive discounts or rewards
Cross-selling or refinancing letters to promote related auto products or loan services
---
Transactional Letters:
Lease confirmation letters with car order details, shipping information and delivery dates
Car loan payment invoices for payments due or past due
Receipts acknowledging payments received
Shipping notices with tracking information
Return or refund confirmation letters
---
Compliance-related letters:
Privacy policy updates informing customers about data collection and sharing practices
Terms of service updates with new guidelines and policies
Regulatory compliance letters explaining changes to laws or regulations
Tax compliance letters providing information on tax filings and payments
---
Categorically, transactional and compliance-related letters serve different communication purposes than direct mail, but the recurring need to review transactional and compliance letters and the extra space provided within the white space of a document, make them the ideal tools for delivering direct marketing. Targeted messaging or graphics can be added right into the letter itself or inserted as separate direct marketing pieces to support the letter's content. Learn more about transpromo marketing or targeted statement messaging.
Now that you understand the power of letter printing and mailing, let's drive into maximizing the Impact and ROI of direct marketing letters. To get the most out of your campaigns, it's important to follow a path with key strategies.
---
Get the Most Out of Direct Mail Campaigns
Keep Branding Consistent and Recognizable
Whether you are an established brand or a budding brand gaining new customers, your branding should be recognizable and consistent throughout different communication channels. Over time, consistent branding with clear messaging builds trust and keeps companies top of mind.
If you are sending direct mail letters to customers who have interacted with you online, the branding of your letter envelopes and documents should match the branding they saw online to avoid confusion and hopefully lead to more engagement.

The Importance of Consistent Branding
---
Use Personalization to Build Relationships
Personalization is key to building strong relationships with your customers. Addressing customers by name and tailoring your communications to their specific needs shows that you value them as individuals. By collecting data on your customers' preferences and behaviors, you can create customized content that speaks directly to their interests. This can help to increase engagement and build loyalty over time.
Send a personalized letter with useful tips on rudimentary auto refinance secrets to prospective customers with existing car loans. Over time, these interactions can establish your brand as a trustworthy source for credible information.

The Power of Personalization
---
Highlight Your Unique Value Proposition
In order to stand out from the competition, it's important to highlight your unique value proposition in your marketing letters. What makes your business or product different from others in the market? How can you provide value to your customers that they can't get elsewhere? By emphasizing your unique selling points, you can increase the effectiveness of your marketing letters and generate more sales.
Consumers who are avoiding applying for car loans due to bad credit will be more enticed to engage with brands that specifically advertise not requiring good credit or working with customers to find the right loan option for them.

Make an Offer That Stands Out
---
Include a Clear Call to Action
A clear call to action is essential in any marketing communication. Your call to action should clearly and concisely tell the recipient what action you want them to take next, whether it's visiting your website, making a purchase or signing up for a newsletter. Make sure that your call to action is prominently displayed in your letter and is easy for the recipient to follow.
Add a call to action that can be measured like sending people to a special landing page, adding a QR code to scan and track results, or creating a special phone number to track incoming calls. This data will help determine the success of your campaign and plan accordingly for future ones.

What Action Do You Want Customers to Take
---
Follow Up with Your Customers
Following up with your customers after sending a marketing letter can help to build stronger relationships and increase sales. Consider sending a follow-up email or phone call to check in with the recipient and see if they have any questions or feedback. This can help to show that you value their business and are committed to providing excellent customer service.
Marketing campaigns with multiple customer engagement touchpoints will keep your brand top of mind and be more likely to result in a sale. According to ProsSales Connection, 80% of sales are made between the 8th and 12th contact.

Follow-Up is Key
---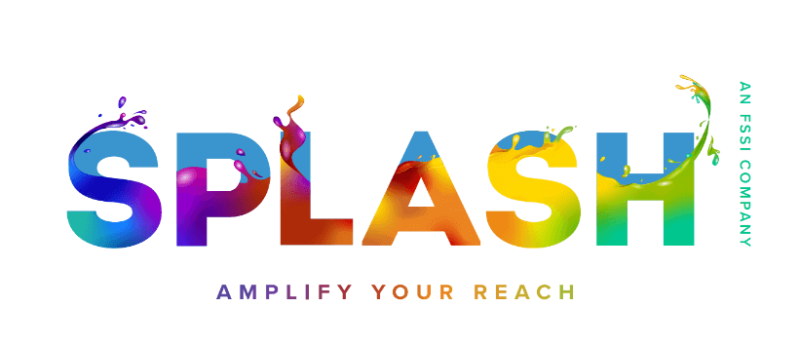 Learn how to amplify your direct mail pieces with the most popular digital channels at fssi-splash.com.
---
Add Automation for Increased Reach and Impact
Direct mail has advanced to work directly with digital campaigns, and automation and multichannel marketing are easier than ever. Automated campaigns can be set up to deploy after being triggered by different customer engagements.
A company can set up a campaign that mails direct marketing letters to every person that fills out a contact form for more information on their website. You are able to match your mailing list to Facebook and Instagram accounts and deliver your ads to those prospects before, during, and after your mailing.

A Successful Direct Mail Campaign Works with your Digital Marketing Efforts
That means prospects can see your message on social media before your direct mail piece even reaches their mailbox.
---
Work with a Professional Print-Mail and Electronic Delivery Service Provider
Outsourcing your letter printing and letter mailing to a print-mail and electronic delivery service provider can save you time and money while ensuring the highest quality communications. These vendors handle all aspects of the printing, mailing and electronic delivery process with industry-specific expertise and resources to incorporate technology and modernized strategies into your communications.
A company with a high volume of customers that outsources the printing, mailing and electronic delivery of their letter communications does not have to house expensive print and mail equipment, worry about maintaining data compliance and regulations, or train and retain employees to focus on these reoccurring tasks. This frees up company resources to be used doing what they do best.

Partner with a Letter Printing and Mailing Expert
---
Effortlessly Scale Complex Direct Mail Campaigns
For auto finance companies managing complex variable data print campaigns, there are a lot of moving parts to keep in order. Partnering with a print-mail and electronic delivery service provider with direct mail expertise is the ultimate solution. Print marketing automation works for companies with many letters, print assets, and complex logic requirements. Any business with multiple locations, brands or chapters can benefit from simplifying the many components of managing large-scale direct marketing campaigns.
Benefits of Print Marketing Automation:
Fully manage campaigns in an easily accessible portal
Easily update intricate campaigns that normally require developers
Automate processes to save time and minimize mistakes
Eliminate long programming times and quickly get to market
Generate more revenue and focus on new opportunities
Experience maximum organization and structure
Get a Free Direct Mail Consultation
Contact FSSI at 714.436.3300 for a free consultation and personalized tour of its powerful marketing automation platform that combines custom print and digital solutions to help you quickly scale complex variable data print campaigns.
Sources:

https://www2.deloitte.com/xe/en/insights/industry/technology/digital-fatigue.html
https://www.prosalesconnection.com/blog/follow-up-calls-with-prospects-salesperson-gone-too-far
https://news.gallup.com/poll/182261/four-americans-look-forward-checking-mail.aspx
https://www.statista.com/statistics/289174/direct-mail-marketing-spending-us/