Healthcare Printing and Mailing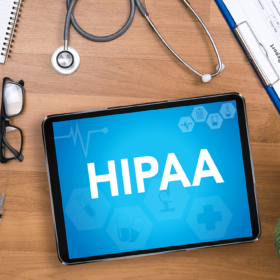 FSSI provides healthcare printing and mailing services to help you securely communicate with patients and health insurance policyholders.
With over 40 years of experience in HIPAA-compliant document processing and mailing, we are a trusted vendor for patient statements, offering solutions that reduce production costs, stimulate collections, and comply with emerging regulations.
Choose a secure print and mail solution to accelerate the revenue cycle and reduce the cost of sending sensitive patient statements and other healthcare documents containing PHI for hospitals, clinics, medical practices, health insurance companies, and government agencies.
---
Why Should You Work with a HIPAA-Compliant Healthcare Mailing Provider?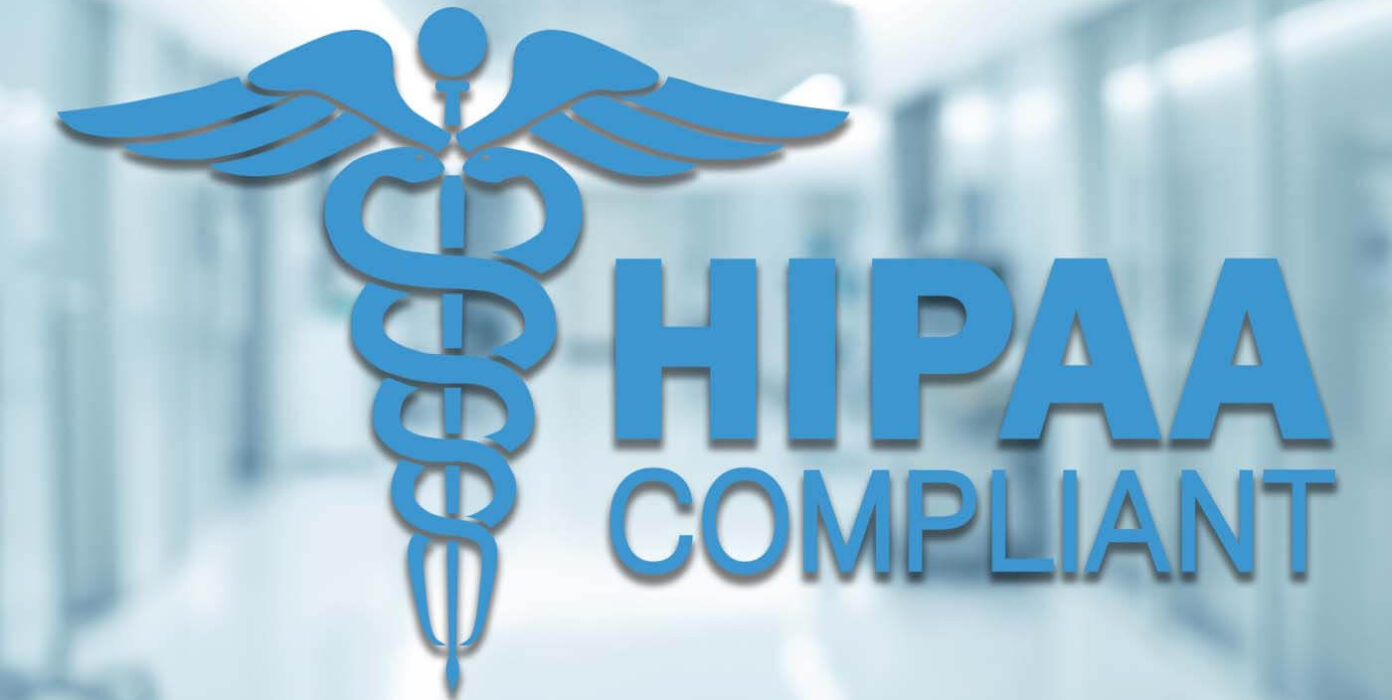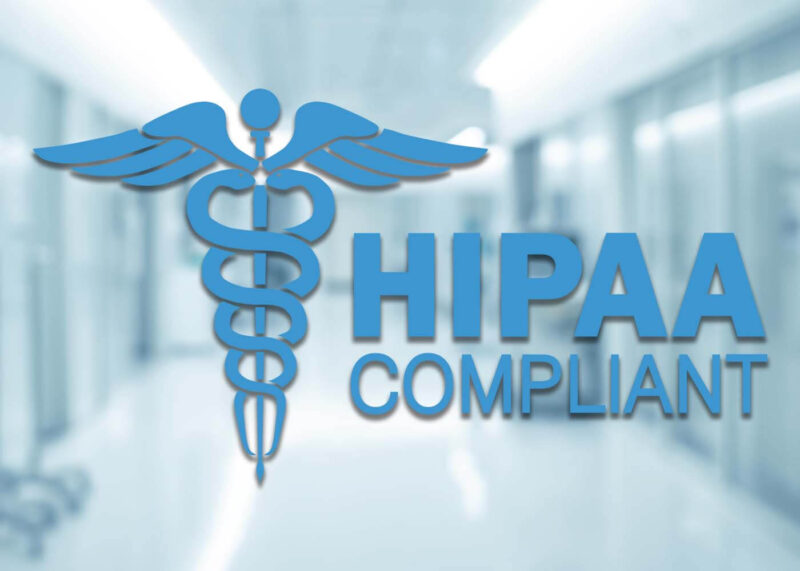 HIPAA-compliant mailing services are essential for maintaining patient privacy and security. By choosing a HIPAA-compliant service and implementing appropriate safeguards, healthcare providers can ensure that PHI is kept confidential and secure. This is not only a legal requirement but also an ethical obligation to protect sensitive patient information. HIPAA-compliant mailing services adhere to strict security protocols and guidelines, including the encryption of electronic transmissions, secure storage of physical records, and limited access to PHI by authorized personnel only.
When choosing a healthcare mailing service, it is important to confirm that the provider is HIPAA compliant and has a good track record of maintaining patient privacy and security.
At FSSI, we welcome your healthcare-related document outsourcing needs. We offer end-to-end print and mail solutions, backed by HIPAA-compliant privacy and data security practices.
---
Trusted Health Document Mailing Solutions
Our print and mail team specializes in handling healthcare mailing projects to meet the strict guidelines of HIPAA. We ensure the confidentiality of protected health information (PHI) throughout the production process, including data processing, printing, mailing, and delivery.
Learn more about the Benefits of Partnering with a HIPAA Compliant Print Vendor.
---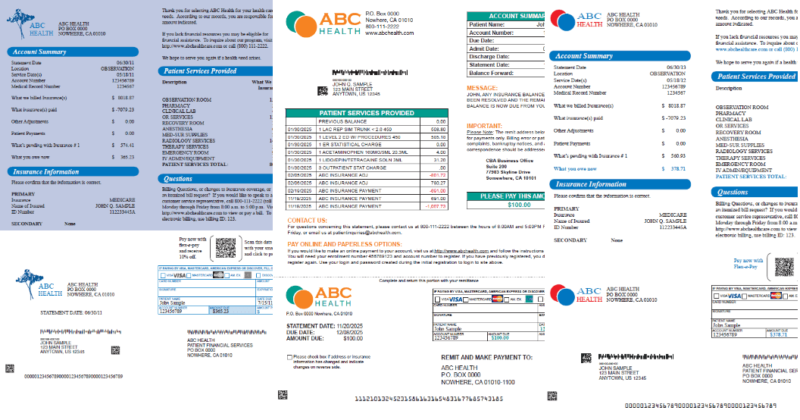 Types of Healthcare Documents We Process and Deliver
Explanation of Benefits (EOB)
Explanation of Coverage (EOC)
Collection letters
Late payment notices
Referral approvals and denials
Patient billing statements
Patient information update letters and notices
Hospital and lab invoices
Appointment reminders
Medical statement inserts
Patient or physician mailers
---
What is HIPAA? Why is it Important to Mailing Healthcare Related Documents?
The Health Insurance Portability and Accountability Act (HIPAA) is a federal law enacted in 1996 that sets national standards for protecting the privacy and security of individuals' health information. HIPAA applies to all entities that handle protected health information (PHI), including healthcare providers, health plans, and healthcare clearinghouses.
HIPAA requires that PHI be kept confidential and secure, with appropriate safeguards in place to protect it from unauthorized access or disclosure. This is especially important in healthcare mailing services, as mailings often contain sensitive information such as test results, treatment plans, and billing information.
HIPAA Compliance in Healthcare Mailing: What You Need to Know
To be HIPAA compliant, healthcare mailing services must implement physical, administrative, and technical safeguards:
Physical safeguards: These include measures such as locked doors and restricted access to PHI storage areas.
Administrative safeguards: These include policies and procedures for protecting PHI, as well as training for employees on HIPAA regulations.
Technical safeguards: These include measures such as secure servers and encryption to protect PHI from unauthorized access or disclosure.
Risk management process: Healthcare mailing services should conduct regular risk assessments to identify vulnerabilities and have a plan for addressing any identified risks.
Complete Healthcare Printing and Mailing Solutions
FSSI offers more than just healthcare printing and mailing services. We provide a complete HIPAA-compliant patient communications platform, including patient statement printing, insurance document mailing, data processing, document management, and direct mail marketing. Avoid costly HIPAA violations or data breaches by working with a HIPAA-compliant printing and mailing company like FSSI.
What sets FSSI apart from other print outsourcing vendors in the healthcare industry is our comprehensive range of services. In addition to healthcare printing and mailing, we offer in-house graphic design and development, full electronic presentment (including mobile, email, and SMS), and personalized integrated marketing features. This means we can provide you with a fully customized healthcare communications solution that meets your specific needs.
It's important for healthcare providers to work with a HIPAA-compliant statement print vendor that has a long-standing history of protecting the PHI of its client's customers.
FSSI's outsourcing services include:
Patient statement printing and mailing – We handle the entire process, from data processing to custom document design and formatting, ensuring accurate production output from our HIPAA-certified facility.
Letter template management – Our platform allows healthcare teams to create and update time-sensitive patient documents in MS-Word® and link them to our digital printing-and-fulfillment center for high-quality production. With complete hierarchical control over approvals, revisions, and version tracking, this service is ideal for creating collection letters that stimulate remittance and enhance your revenue cycle.
Workflow tracking and reporting – Our online system enables your teams to approve files, view real-time job status, and monitor inventory and postage levels 24/7. You can also export trend analysis and reports for data mining or analysis.
Secure compliance – We provide a complete record of healthcare billing production and delivery while reporting the disposition and location of every mailpiece produced by FSSI. Our industry-leading data security, privacy measures, and fail-safe disaster recovery systems ensure your sensitive information is always protected
Electronic bill presentment and payment – Our platform offers various format and remittance options, including PDF presentment with optional HTML summary, highly personalized messages, dynamic graphics, and online payment capabilities via credit card, debit card, or ACH.
---
Ironclad Data Security and Privacy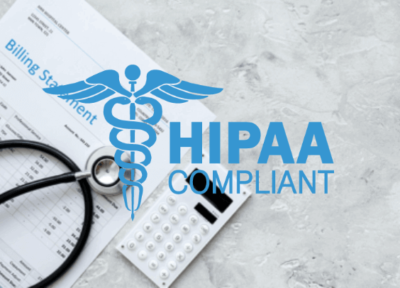 At FSSI, data security, privacy, business continuity, and disaster recovery are at the core of our operations. We undergo annual SOC 2 audits and maintain HIPAA compliance in both our Santa Ana and Coppell Texas print and mail facilities. Here are some of our security practices:
Building security: We employ key cards, door alarms, security cameras, and gated entryways to ensure physical security.
User/Server Level Security: All data files are secured with user permissions enforced by centralized domain policies.
Secure Data Standards: We use secure transmission protocols (SFTP) and PGP encryption for files at rest. Our multi-tiered architecture separates the web layer from the data layer, adding an extra layer of security.
Secure Data Archival Options: We provide several web-based storage and archival options with limited access to authorized personnel.
Document Security: Documents containing personalized or sensitive customer data are either securely deleted or shredded using our commercial shredder. If needed for a longer period, they are stored in a secure location.
Employee Training: We prioritize keeping our staff well-versed and vigilant in data security best practices. Regular training sessions cover topics such as email handling and online cybersecurity to ensure a high level of security awareness.

---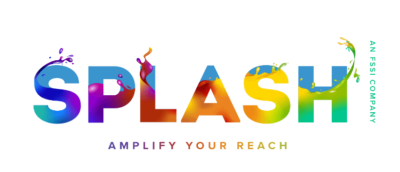 Healthcare Direct Mail
Direct mail remains an effective marketing channel for healthcare marketers, and FSSI leverages technology to combine traditional direct mailers with digital marketing automation.
With over 40 years of experience in handling sensitive healthcare information, we apply our data handling expertise to deliver the same level of data security and privacy standards to direct mail campaigns.
Our healthcare direct mail service offerings include postcards, letters, self-mailers, appointment reminders, variable data printing, mailing lists, online retargeting, and digital marketing automation. We provide a data-driven, end-to-end multichannel direct marketing solution that seamlessly integrates with robust digital marketing for optimal results. You can expect a fully automated process with the right promotional activities in place to extend the reach of your healthcare marketing efforts. Our online dashboard provides complete visibility and tracking, allowing you to monitor the performance of your direct mail campaign.
Healthcare Direct Mail Service Offerings:
Postcards
Letters
Self-mailers
Appointment reminders
Variable data printing
Mailing lists
Online retargeting and digital marketing automation
Online dashboard for campaign tracking
If you want to learn more about our advanced direct mail marketing campaigns, visit our Marketing Services Division Splash.
---
Multichannel Patient Communications (Print, Email, SMS)
To reach patients effectively, it's essential to utilize multiple communication channels. At FSSI, we offer multichannel patient communications that encompass print, email, and mobile (SMS text messages). This comprehensive approach ensures that your messages are delivered through the most appropriate and engaging channels for your target audience.
Text messages, in particular, have proven to be highly effective in engaging patients, boasting the highest engagement rate among communication channels. By incorporating text and email messages into your patient communications, you can enhance patient engagement and maintain compliance with relevant regulations while safeguarding patient confidentiality. As a HIPAA-compliant medical statement printing provider, we adhere to the latest regulations when sending SMS and email communications.
---
Healthcare Mailing Consultation
HIPAA-compliant healthcare mailing services are vital for protecting patient information and ensuring compliance with privacy and security regulations. Choosing a reputable and reliable service that implements appropriate safeguards is crucial for healthcare providers.
At FSSI, we understand the importance of staying competitive in the ever-growing and evolving healthcare industry. That's why we offer a no-obligation consultation to healthcare providers seeking expert advice and guidance on their outgoing patient communications strategies. Our healthcare printing and mailing specialists will review your current strategies and provide valuable insights to help you optimize your patient communications, streamline processes, and improve patient satisfaction.
---
Partner with FSSI for Secure and Efficient Healthcare Printing and Mailing
When it comes to healthcare printing and mailing, trust is paramount. With FSSI as your HIPAA-compliant printing and mailing partner, you can have confidence in the security and efficiency of your patient communications. Our extensive experience, comprehensive range of services, and commitment to data security and privacy make us the ideal choice for healthcare providers, hospitals, clinics, medical practices, health insurance companies, and government agencies.
Optimize your revenue cycle, reduce costs, and ensure compliance with industry regulations by partnering with FSSI for all your healthcare printing and mailing needs. Contact us today to take the first step toward secure and efficient patient communications.
To schedule a consultation or request a review of your outgoing patient communications strategies, you can contact us online or call us at (714) 436-3300. Our team is ready to assist you in finding the best solutions for your healthcare printing and mailing needs.