Utilities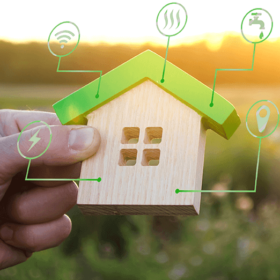 Outsource and automate your utility bill printing and collections with an expert. Working with a print and mail company, like FSSI, helps address one of the bigger communications challenges familiar to public utilities: a limited number of customer touchpoints.
Monthly billing statements are a direct line to your customers. Make sure you're connecting regularly in the most interesting and engaging way possible.
Improve the performance of your utility bill processing and collections with a customized solution. At FSSI, we offer client-facing online document management, design and job tracking tools to help you manage your customer communications 24/7.
---
Print and Mail Service Provider for Water, Gas and Electric Companies
A monthly billing statement can become more than just a boring transactional document. We offer a full suite of document management and redesign tools, with an in-house design team on staff that can help you increase the value of each customer interaction.
Document design is even more important than ever to the new modern customer. FSSI can process utility bills with fully customizable on-page enhancements for both printed and electronic statements, such as:
Selective messaging on utility statements
Data-driven, personalized graphics
Vivid inkjet digital color
Intelligent whitespace management
---
Types of Utility Documents We Process and Deliver
Monthly utility bills and statements
Transactional receipts
Late notices
Service cancellation and shut-off notices
Rate increase letters
Announcement letters and newsletters
New customer welcome letters
---
Utility Bill Redesign: Add Value to Monthly Statements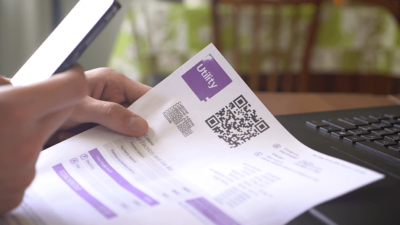 A utility bill can be more than just a simple transactional document.
Over 40 years of experience have gone into perfecting our utility bill design best practices. Our in-house utility bill design experts help give your documents a cleaner, more inviting layout, thus improving the impact and comprehension of customer information, and enabling you to more effectively:
Inform customers about rebates and incentives
Communicate resource-saving technologies and practices
Encourage participation in new efficiency programs
Announce regulated initiatives, mandates or rate changes
Drive customers to your website for more information or online bill pay
Effective whitespace management
---
Integrated Digital Tools That Complement Utility Bill Printing
FSSI's full range of utility bill processing services includes print, mail, in-house designers and developers and marketing enhancements if needed.
We also offer electronic channels, such as email, online portals and mobile, including SMS text messages. All of these options enhance integration with all of our other utility bill printing processes. Streamline your billing and collections strategy with enhancements that include:
Electronic bill presentment and ePayment
Letter management for creating and mailing compliance letters, notices and collections correspondence
---
Text Messages for Utility Companies
With the addition of our SMS text message notifications to our utility billing services, you can send customers a variety of text message alerts.
Send an outage notification, an SMS billing reminder or an appointment notice in seconds. We rely on our text partner's powerful SMS Gateway software to make sure your SMS text messages reach your customer as soon as possible. Add an additional touchpoint to speak with your customers.
There are many benefits of adding SMS text message services for a utility company:
Increased Customer Satisfaction – Send SMS payment reminders and confirmation notifications to help your valued customers stay up to date and informed on their account statuses. SMS text messages have also been shown to improve on-time payment rates.
Streamlined Two-Way SMS – Two-way texting has revolutionized customer service. SMS CRM integration allows you to send appointment reminders and updates, in addition to providing a real-time communication experience that's immediate, responsive and low pressure.
Improved Call Center Workflow – SMS text messages, especially two-way texting, allows your utility company to automate many customer service processes. As a result, this also limits the number of calls made to your call center.
---
Request Samples or a Utility Statement Consultation
Outsourcing the processing of your monthly utility bills is an effective way to improve collections and better interact with your customers. Contact us online or call us at (714) 436-3300 today to schedule a no-obligation utility bill redesign review, print and mail services consultation or to request digital color samples.