Utility Bill Printing and Mailing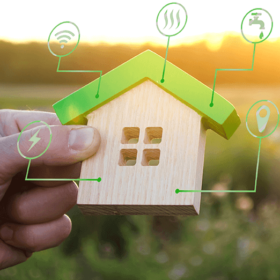 Monthly utility bills are a direct line to your customers. Make sure you're connecting regularly in the most interesting and engaging way possible.
Outsource and automate your utility bill printing and collections with an expert. Working with a utility bill processing company, like FSSI, helps address one of the bigger communications challenges familiar to public utilities: a limited number of customer touchpoints.
Improve the performance of your utility billing and collections process with a customized print and mail solution designed with utility service providers in mind. At FSSI, we offer client-facing online workflow and job tracking down to the individual mailpiece to help you manage utility bill processing 24/7.
---
Utility Bill Printing Services for Water, Gas and Electric Companies
A monthly billing statement can become more than just a boring transactional document. We offer a full suite of document management and redesign tools, with an in-house design team on staff that can help you increase the value of each customer interaction.
Document design is even more important than ever to the new modern customer. In addition to utility bill processing FSSI can produce utility bills with fully customizable on-page enhancements for both printed and electronic statements, such as:
Selective messaging on utility statements
Data-driven, personalized graphics
Vivid inkjet digital color
Intelligent whitespace management
---
Utility Bill Processing: What Documents Do We Manage?
Monthly utility bills and statements
Transactional receipts
Late notices
Service cancellation and shut-off notices
Rate increase letters
Announcement letters and newsletters
New customer welcome letters
---
What Types of Utilities Service Providers Do We Partner With?
Water Companies
Sewer Companies
Natural Gas
Electric Companies
Waste Management
Home Security
Cable and Internet Service Providers
---
Redesigning Utility Bills: Add Value to Monthly Statements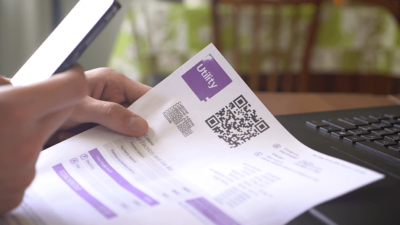 A monthly bill can be more than just a simple transactional document.
Over 40 years of experience have gone into perfecting our utility bill design best practices. Our in-house document design experts help give your documents a cleaner, more inviting layout, thus improving the impact and comprehension of customer information, and enabling you to more effectively:
Inform customers about rebates and incentives
Communicate resource-saving technologies and practices
Encourage participation in new efficiency programs
Announce regulated initiatives, mandates or rate changes
Drive customers to your website for more information or online bill pay
Effective whitespace management
---
Integrated Digital Tools That Complement Print and Mail
FSSI's full range of utility bill printing services include print, mail, in-house designers and developers and marketing enhancements if needed.
We also offer electronic channels, such as email, online portals and mobile, including SMS text messages. All these options enhance integration with all of our other utility bill printing and mailing processes. Streamline your billing and collections strategy with enhancements that include:
Electronic utility bill presentment and ePayment
Letter management for creating and mailing compliance letters, notices and collections correspondence
---
Direct Mail Services for Utility Companies
Direct mail remains one of the strongest channels for utility companies to reach customers. It's an effective tool for companies looking to keep their brand top of mind – as well as an important reminder about the utility services you provide. You can also provide customers with compelling offers that help facilitate brand loyalty loyal while convincing others to change providers.
Utility companies have limited touchpoints with their customers so direct mail marketing offers an additional way to interact and inform both existing and future customers of new product offers or new special rates.
Direct Mail Marketing Service Offerings
Postcards
Letters
Variable data printing
Mailing lists
Online retargeting and digital marketing automation
Online dashboard for campaign tracking and analytics
We combine traditional printed postcards with digital marketing integration using website retargeting and display ads to increase your marketing reach online. Direct mail is still a very powerful marketing channel for utility companies to grow their business.
If you are looking for more advanced direct mail marketing campaigns that combine traditional print with digital marketing automation and online retargeting, visit our marketing services division, Splash.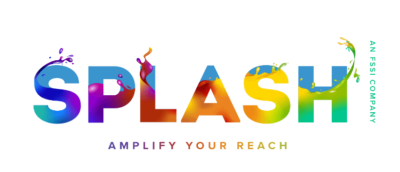 ---
Postage Optimization and USPS Programs
FSSI leverages volume and pre-sort discounts to get our clients the lowest postage rates possible. We also offer services like Certified Mail, individual mailpiece tracking, address cleansing, Move Update Compliance and returned mail solutions to help you manage undeliverable as addressed mail.
We utilize Coding Accuracy Support System (CASS) and Delivery Point Validation (DPV) software to standardize and update addresses. We also ensure mailpieces are USPS Move Update compliant by running mailing addresses against the National Change of Address (NCOA) database.
---
Document Folding and Mailpiece Inserting
At FSSI, we utilize intelligent inserting technologies that insert mailpieces fast. Our document folding and inserting technology includes error detection capabilities and leverages intelligent mail barcodes. This ensures that output accuracy, quality and postage reductions are never compromised.
We maintain printing templates that are specific to each client. These templates include layout and data mapping elements of each bill or notice processed and produced in our facilities. Each template measures the layout and data mapping elements of each of our client's bills and notices.
All mail processing happens at one of our two locations. We have two secure facilities to service clients across the United States. Our main facility is in Santa Ana, California with an additional facility in Coppell, Texas.
---
Adaptable Disaster Recovery Plan
FSSI continually invests in hardware, software and monitoring devices to protect your data, and ours, including the technology to keep production on track, under any circumstances.
To support our disaster recovery and business continuity plans, we invested in two Storage Area Network (SAN) systems – one for each FSSI location. These specialized, high-speed network units are comprised of switches, drives, and secure storage devices, which are all interconnected to provide highly-efficient, reliable and scalable systems for data processing and storage.
In the event of a failure, FSSI's data can be replicated quickly within each SAN's virtual environment. In addition to internal replication and fail-over features, the Santa Ana SAN is continuously replicated to the Dallas SAN in case of a major disaster, greatly improving recovery times.
We also implement cutting-edge industry tools, technology and software to monitor our network and its systems, with a continuous close eye on system resources, availability, network traffic and utilization, and uptime of services.

---
Text Messages for Utility Companies
With the addition of our SMS text message notification and utility billing services, you can send utility customers a variety of text message alerts.
Send an outage notification, an SMS billing reminder or an appointment notice in seconds. We rely on our text partner's powerful SMS Gateway software to make sure your SMS text messages reach your customer as soon as possible. Add an additional touchpoint to speak with your customers.
There are many benefits of adding SMS text message services for a utility company:
Increased Customer Satisfaction – Send SMS payment reminders and confirmation notifications to help your valued customers stay up-to-date and informed on their account statuses. SMS text messages have also been shown to improve on-time payment rates.
Streamlined Two-Way SMS – Two-way texting has revolutionized customer service. SMS CRM integration allows you to send appointment reminders and updates, in addition to providing a real-time communication experience that's immediate, responsive and low-pressure.
Improved Call Center Workflow – SMS text messages, especially two-way texting, allow your utility company to automate many customer service processes. As a result, this also limits the number of calls made to your call center.
---
Request Samples or a Utility Bill Processing Consultation
Outsourcing your monthly utility bill processing is an effective way to improve collections and better interact with your customers. Contact us online or call us at (714) 436-3300 today to schedule a no-obligation utility bill redesign review, a full print and mail services consultation or to request digital color samples.