Banks and Credit Unions, Billing and Payments, Business Process Improvement, Customer Experience and Engagement, Technology and Mobile
Customer Notification Solutions Keep Financial Customers Up to Speed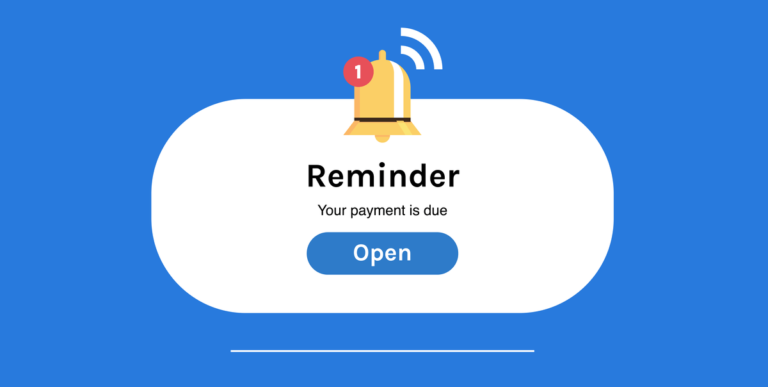 Customer alerts and notifications have a huge impact on customer satisfaction, retention and overall revenue – yet many organizations don't have an effective notification strategy in place. Informing recipients when a statement is ready to view or a payment is due via real-time alerts keeps customers informed and up to date – an essential factor when delivering critical customer communications.
If you're a bank, credit union or financial organization, you can maximize your transactional and marketing efforts with timely and informative texts and emails – offering up-to-the minute electronic delivery and enhanced customer service.
With comprehensive eDelivery notification options, you can:
Target the right customers or users
Provide a quick means of communication
Give customers control with preference management
Increase user retention
Boost customer satisfaction
Offer convenient access to valuable account details
Keep the payment and information cycle moving forward
No in-house resources? No problem. By partnering with a document outsourcing provider to meet your notification goals, you can offer all these benefits and more – an easy opt-in process, set delivery preferences and compliant email and text practices.
Timely, Relevant Email and Text Notifications
Account-related texts and emails have high open rates because the content is timely and relevant. Used alone, or in combination, these communication tools provide a quick and effective way to reach customers – keeping them up to date and delivering communications on time, every time.
Email Notifications: Customer inboxes today are overflowing with unwanted and unsolicited emails – most of which are deleted without a second thought, especially if they aren't personalized. Yet, increasingly, these same customers request, welcome and even anticipate receiving personal email notifications. That's because these e-notifications keep them in touch and up to date with important and relevant information.
Text Alerts: Text messages are a preferred method of communication for many people – facilitating quick and seamless communication about basic account notifications and bill pay. With two-way texting, it also provides a way to actively communicate, with instant access to customers and customer service representatives. Fast outreach, immediate receipt and high response rates make text messaging a convenient and effective mobile notification option.
---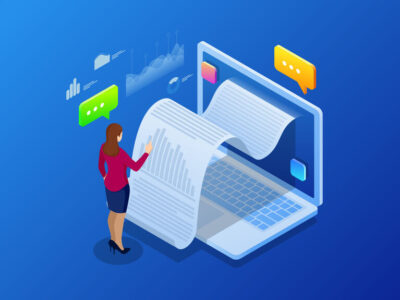 Types of Electronic Notifications
Effective handling of critical communications provides customers with successful delivery of time-sensitive notifications and lowers call center inquiries – in addition to providing an avenue to market and promote products and services.
The following types of electronic notifications may be easily customized to include variable data, targeted graphics or trackable links to an ePresentment or payment site:
Transactional notifications – The emphasis here is on the "-actional" part because these email notifications are triggered by an activity or action. For example, a notification is sent when a bank or credit card statement is ready to view or when a check or automatic payment has cleared. Because transactional emails increase customer "stickiness," including important informational or marketing messages within them strengthens your acquisition, loyalty and retention strategies.
Billing notifications – You might call this type of email notification the "cash flow catalyst," because it not only reminds customers when payments are due, it also provides a convenient link to your online payment platform. This helps to facilitate timely payments and accelerate the remittance cycle, affecting customer satisfaction and your own bottom line.
Marketing emails – Facilitate your upsell, cross-media and relationship-building marketing strategy by sending targeted communications that highlight specialized offers and promotions. You can also selectively populate the email whitespace of a transactional or billing notification with personalized URLs and highly targeted messages.
e-Notification Best Practices
Comprehensive security and compliance measures are a vital part of email and text notifications, ensuring that all communications efforts meet industry standards and are delivered on time and according to best practices. Here are the benefits of coordinated outreach:
Predictable Delivery Schedule – Reliable and timely delivery of critical notifications ensures that customers receive important communications when they're expected.
Compliant Outreach – Notifications are only sent to customers who have opted into receiving communications. Email deliverability issues, such as spam filtering and blacklisting, are effectively addressed to limit risk of non-compliance, while software management tools automatically determine text delivery, consent and adherence to TCPA.
Secure Notification – Email notification efforts meet ISP quality and overall reputation standards, ensuring compliant and effective outreach. Text messages follow protocols to meet ever-changing regulations and security compliance, with SMS efforts ensuring you send only to customers who provided consent and use confirmed devices.
In-Depth Tracking & Reporting – Real-time analytics allow you to drill down and preview activity from a single email address or phone number – providing valuable insight into your notification strategy.
Document Delivery Preferences
Keep customers informed according to their preferences.
Customers who enroll in electronic delivery can adjust the way they are notified about the status of their transactional and billing documents.
They have complete control – selecting or changing their delivery and notification settings. Managing their choices enables them to readily make adjustments on their own, creating a custom user experience that increases satisfaction and overall usability.
Email and Text Personalization
When you work with an outsource provider, email and text alerts are created using fully customizable templates that are designed to meet specific needs and requirements. Your design team works directly with you to develop an effective and consistently designed template, including an email design that's in line with company branding or text that meets compliance standards.
Custom Email Templates – With tailored, aesthetically-pleasing templates, you can send emails that include a wide range of colors and fonts, the company logo, as well as variable data and graphics.
Consistent Company Branding – Flexible design options enable easy replication of your company's unique look and feel, creating uniformity with the emails that customers receive and consistency with the overall brand.
Text Communications – Text message templates focus on the content, instead of the design, ensuring that the language is approved prior to production and follows key compliance guidelines. Additionally, text alerts can utilize targeted variable data for more specific outreach.
---
How Does Electronic Document Delivery Work?
It starts with an electronic presentment solution.
A highly customizable ePresentment solution offers feature-rich elements designed to facilitate a smooth online experience for digitally-minded customers – providing quick and easy access to paperless statements, invoices, tax forms and other important documents.
From the ePresentment platform, customers can opt into electronic delivery and adjust the way they are notified about the statuses or updates of their documents, choosing between email and text notifications.
When documents are ready, your enrolled customers are automatically alerted through branded emails or targeted text messages.
---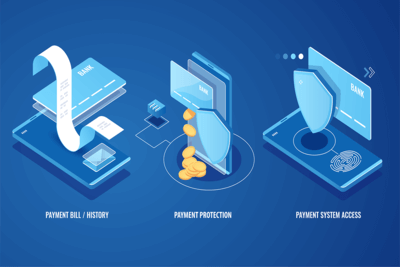 eNotify – Automated Email and Text Alerts
FSSI's eDelivery service for seamless notification management – eNotify – helps reduce risk while improving message delivery rates.
A valuable feature of FSSI's eStreamOne (ESO) solution, this high-volume, permission-based service automatically alerts enrolled customers or those who have opted in, when eStatements, eBills, and other electronic documents are ready to view.
Critical alerts – such as "payment due," "payment received" and "statement available" notifications – reach recipients on time, without disappearing in today's ever-vigilant spam filters. You can also seamlessly send marketing-related notifications, such as cross-sell/upsell, promotional and drip campaigns.
The best part? Using eNotify's real-time analytics, you can track and manage delivery results through an interactive, online KPI dashboard – a mobile-friendly portal that is available 24/7.
Complete email delivery results are instantly available, including emailing date/time, undeliverable email addresses, and bounce, open and click-through rates – with the ability to even hone in on a single email address. Track delivery and open rates, opt-in and opt-out rates, and click-through-rate of included links for full text analytics.
A Better Way to Manage Customer Notifications
Electronic notifications are a great way to strengthen customer connections while reducing call center inquiries and overall risk.
With eNotify, you'll put control of electronic document delivery into your customers' hands – providing information when and where it's expected. Alert enrolled customers that a payment is due or a statement is ready, or provide targeted offers – with multiple communication channels available to meet all delivery preferences.
Call (714) 436-3300 today for more information or a no-obligation demo to see how you can handle real-time notifications like a pro and be 100% compliant.