Insurance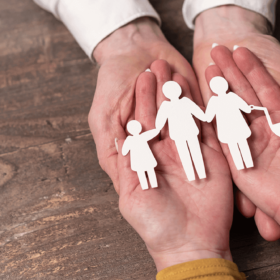 We've used over 40 years of experience to build effective print and mail solutions designed with the unique requirements and objectives of the insurance industry in mind.
Our print and mail outsourcing solutions are exactly what today's insurance companies need to reduce the risks and costs of insurance document processing and increase engagement and retention with easy-to-read, visually-appealing communications. We've worked with auto insurance, health insurance and other insurance providers.
Full-Service Print and Mail Solutions for Insurance Companies
FSSI combines best-in-class technologies with secure printing processes. That helps us provide customized print and mail services that automate and track the production and delivery of printed or electronic policyholder communications, including:
Monthly policy billing statements
Policy cancellation notifications
Renewal declarations and ID cards
Policy reinstatement notices w/Proof of Mailing (POM)
Explanation of Benefits (EOB) statements
Lender-placed insurance letters
Notices of collateral protection insurance
---
What Sets us Apart from Other Insurance Print and Mail Providers?
Our services include printing, mailing and electronic document presentment. We've crafted policyholder communications strategies designed specifically for ever-changing compliance regulations. We work with a variety of different specialties, including auto insurance, home, life, health insurance companies and more.
When processing and mailing of insurance documents, quality, accuracy, security and value are all at the core of our processes. FSSI gives you more of each.
Workflow Tracking & Reporting – Ease the stress and pressures of regulatory compliance audits with FSSI's industry-exclusive online compliance-reporting tool. Check the status of any insurance document mailing job sent to FSSI for processing, anytime, from any web-connected device. Detailed volume and activity reports are generated and updated as each file is processed – and all throughout production.
Document Tracking & Reporting – Enables insurance company teams to view tracking information for each unique document sent, from file receipt at FSSI through carrier delivery to the final destination. In-depth compliance reporting accurately details the disposition and location of every mailpiece while offering flexible delivery options that fit your insurance company's mailing strategy and budget.
Disaster Recovery & Business Continuity – To safeguard against data loss due to unexpected events, insurance companies can rely on FSSI to provide disaster recovery backup and production overflow services. Learn how FSSI manages disaster recovery and business continuity to protect sensitive customer data and ensure critical mail still gets out in the event of a disaster.
Compliance Letter & Notice Management – Helps insurance company teams efficiently manage time-critical insurance correspondence in accordance with regulatory mandates. When combined with FSSI's digital print-mail production and reporting, streamlined letter management ensures compliant processing and delivery of letters, notices and insurance declarations.
Electronic Bill Presentment & Payment (EBPP) – Forward-thinking insurance companies looking for new policyholder touchpoints frequently integrate FSSI's flexible ePresentment and payment solution into their offering. You'll combine multiple document presentment and payment alternatives with unlimited archival capacity – satisfying customers' multichannel preferences while improving cash flow.
---
SMS Text Message Services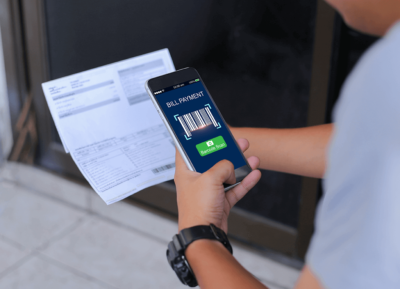 The insurance industry is one of the most fiercely competitive markets in the world. Sometimes even the tiniest improvements in your insurance marketing, customer retention strategies and overall operating efficiency can have a big impact on the success of your business.
Integrating text messaging into your business is one of those small changes that can have a tremendous impact on your success. SMS text message services can help you send customer messages at a fraction of the price of other communication channels while benefitting your insurance business in many ways, including:
Lower acquisition cost
Improve cross-selling
Change the way you handle quotations
Streamline claims process with two-way SMS texting services
Increase customer retention
Save time with automated workflow
---
Print-Mail Outsourcing Consultation
Could your insurance company benefit from outsourcing your print and mail? Contact us online or call us at (714) 436-3300 today for a no-obligation consultation, to schedule a product demo or a review of your existing insurance documents.