Insurance Printing and Mailing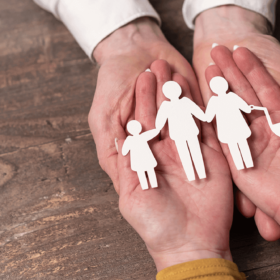 We've used over 40 years of experience to build effective print and mail solutions designed with the unique requirements and objectives of the insurance industry in mind.
Our print and mail outsourcing solutions are exactly what today's insurance companies need to reduce the risks and costs of insurance document processing and increase engagement and retention with easy-to-read, visually-appealing communications. We've worked with auto insurance, health insurance, homeowners insurance and other insurance providers.
---
Full-Service Print and Mail Solutions for Insurance Companies
FSSI combines best-in-class technologies with secure printing processes to offer customized print and mail services that automate and track the production and delivery of printed or electronic policyholder communications, including:
Monthly policy billing statements
Policy cancellation notifications
Renewal declarations and ID cards
Policy reinstatement notices w/Proof of Mailing (POM)
Explanation of Benefits (EOB) statements
Lender-placed insurance letters
Notices of collateral protection insurance
eDocuments and eNotifications
Over the last few decades, transparency and control, technology limitations and costs have prevented insurance companies from being able to outsource the process of printing and mailing insurance documents.
Working with FSSI, we have regulatory-compliant security practices, detailed mailpiece tracking and lower entry costs now making outsourcing a more viable option. Read our Business Process Outsourcing blog post to learn more about the benefits of outsourcing print and mail for insurance providers.
---
What Sets us Apart from Other Insurance Print Vendors?
Our services include print, mail, data processing, marketing communications and electronic document presentment. We've crafted policyholder communications strategies designed specifically for ever-changing compliance regulations. We work with a variety of different specialties, including auto, home, life, health insurance providers and more.
When processing and mailing regulatory-mandated documents, quality, accuracy, security and value are all at the core of our processes. FSSI gives you more of each.
Workflow Tracking & Reporting – Ease the stress and pressures of regulatory compliance audits with FSSI's industry-exclusive online compliance-reporting tool. Check the status of any job sent to FSSI for processing, anytime, from any web-connected device. Detailed volume and activity reports are generated and updated as each file is processed – throughout the entire production process.
Document Tracking & Reporting – Enables your compliance team to view tracking information for each unique document sent, from file receipt at FSSI through carrier delivery to its recipient. In-depth compliance reporting accurately details the disposition and location of every mailpiece while offering flexible delivery options that fit your insurance company's mailing strategy and budget.
Disaster Recovery & Business Continuity – To safeguard against data loss due to unexpected events, insurance companies can rely on FSSI to provide disaster recovery backup and production overflow services. Learn how FSSI manages disaster recovery and business continuity to protect sensitive customer data and ensure critical mail still gets out in the event of a disaster.
Compliance Letter & Notice Management – Helps insurance company teams efficiently manage time-critical insurance correspondence in accordance with regulatory mandates. When combined with FSSI's digital print-mail production and reporting, streamlined letter management ensures compliant processing and delivery of letters, notices and insurance declarations.
Electronic Bill Presentment & Payment (EBPP) – Forward-thinking insurance companies looking for new policyholder touchpoints frequently integrate FSSI's flexible ePresentment and payment solution into their offering. You'll combine multiple document presentment and payment alternatives with unlimited archival capacity – satisfying customers' multichannel preferences while improving cash flow.
Return Mail Processing – Managing return mail can be a major pain point for many insurance providers. With FSSI's return mail solution, eReturn mail, you can easily handle undeliverable as addressed mail, ensure Move Update compliance and automatically update your customer address database.
Document Redesign Services – Every customer touchpoint is valuable to an insurance company. Document design is a proven way to get more out of transactional documents. FSSI has an in-house team of graphic designers ready to help with effective document composition, layout and color usage best practices to make sure your documents are effective and understood.
---
Keep your Agency Compliant with Insurance Regulations
At FSSI, data security and privacy as well as business continuity and disaster recovery are at the core of what we do. We pass annual SOC 2 audits and are HIPAA compliant in both our Santa Ana and Coppell Texas print and mail facilities. Some of our security practices include:
Building security: Includes key cards, door alarms, security cameras, and gated entryways.
User/Server Level Security: All data files are secured by user permissions that are enforced by centralized domain policies.
Secure Data Standards: FSSI utilizes secure transmission protocols (SFTP) and PGP encryption for files at rest, along with an additional firewall network Intrusion Prevention System (IPS) – in addition to a multi-tiered architecture that separates the web layer from the data layer for added security.
Secure Data Archival Options: Several web-based storage and archival options are available. Access to client input is limited to authorized personnel.
Document Security: Documents containing personalized or sensitive customer data are deleted or shredded using FSSI's commercial shredder or stored in a secure location if they are needed for a longer period.
Employee Training: Keeping staff well versed and vigilant in security best practices is a priority at FSSI, from properly handling emails to staying safe online. Regular data via KnowBe4® encompasses relevant security awareness and online cybersecurity topics.

---
Direct Mail for Insurance Agencies
Direct mail is still a valuable tool for insurance companies. Whether you provide life insurance, auto insurance or homeowners insurance, staying in front of prospects is critical. We provide direct mail solutions for insurance agencies of any size and can help you use direct mail to improve your lead generation.
We combine traditional printed postcards with digital marketing integration, using website retargeting and display ads to increase your marketing reach online. Direct mail is a very powerful marketing channel for insurance agencies to grow their business.
Direct Mail Marketing Service Offerings:
Postcards
Letters
Variable data printing
Mailing lists
Online retargeting and digital marketing automation
Online dashboard for campaign tracking and analytics
We offer a data-driven, end-to-end multichannel direct marketing solution. Your direct mail campaign works in tandem with robust digital marketing for stellar results. It includes an automated process that is 100% done for you, with the right promotional activities in place to extend the reach of your insurance marketing efforts – including full attribution in an online dashboard for visibility and tracking.
If you think your insurance agency could benefit from our advanced direct mail marketing campaigns, visit our marketing services division, Splash, to learn more.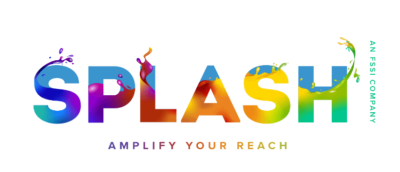 ---
SMS Text Message Services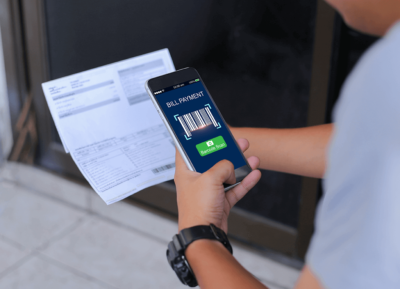 The insurance industry is one of the most fiercely competitive markets in the world. Sometimes even the tiniest improvements in your insurance marketing, customer retention strategies and overall operating efficiency can have a big impact on the success of your business.
Integrating text messaging into your business is one of those small changes that can have a tremendous impact on your success. SMS text message services can help you send customer messages at a fraction of the price of other communication channels while benefitting your insurance business in many ways, including:
Lower acquisition cost
Improve cross-selling
Change the way you handle quotations
Streamline claims process with two-way SMS texting services
Increase customer retention
Save time with automated workflow
---
Insurance Printing and Mailing Outsourcing Consultation
Could your insurance agency benefit from partnering with a print and mail service provider like FSSI? Contact us online or call us at (714) 436-3300 today for a no-obligation consultation, to schedule a product demo or a review of your existing insurance documents.