Dependability: Why Clients Trust FSSI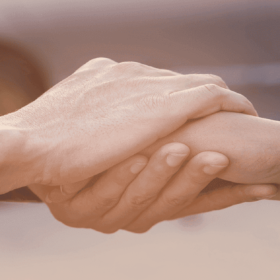 At the core of FSSI, is our dependability – the reassurance that we're reliable, trustworthy and steadfast in our secure print and mail outsourcing services. We've been around for over 40 years, so you can rely on us and our continued commitment to innovate and provide custom care.
FSSI Values
We live our FSSI Core Values.
They're central to our company culture, instilled in all employees from the get-go and practiced every day – what drives us to be the best, inside and outside of work. These core values are behind our actions and decisions at all levels. They are living concepts that have shaped us in the past, display our commitment in the present and lay out what we hope will become our legacy in the future.
Here's what you can expect when you partner with us – from first contact to job completion:
Extraordinary Effort – We always get the job done, through exceptional personal efforts, strong teamwork and adaptable resources.
Passion for Service – We have a heart for serving and it's this passion that fuels us to serve our clients and community.
Unwavering Integrity – We foster transparency and open communication in an environment of professionalism, trust and respect.

Open-Ended Creativity – We seek innovative solutions through creativity, technical ingenuity and ongoing collaboration.
Custom Care – We listen attentively to our clients and genuinely care about their unique needs and requirements for success.
To learn more about the principles that guide FSSI, please view FSSI's Core Values.
---
Innovation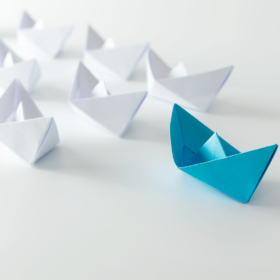 Ready for a competitive advantage? We realize that everything doesn't fit into a mold. You can depend on us to step outside of the box – to provide sophisticated, creative solutions that are fully customizable to your specific needs.
Our approach is to apply innovation, problem-solving and industry expertise to create your unique solution – always working from a place of possibility.
Long-Standing Expertise – Our collective experience (centuries worth!) enables us to provide the best solutions, support and results. You get expertise in ALL vital areas of document outsourcing – from the production floor to customized solutions – to ensure that we 100% always work for you.
Industry Leaders – We like to be among the "firsts." This means staying one step ahead and continually progressing and improving. You'll see it in the cutting-edge equipment we use and the savvy solutions we provide. We're also not afraid to transcend industries – when we see something that works, we'll try it in another industry to get the same optimal results.
Creative Solutions – Have a unique requirement? Custom designs are our specialty. We're not going to say "no." We'll find a way to realize your vision – make our own rules, write our own programs, devise a creative workaround. "Yes" will always be our go-to response.
Do-it-Yourself Mantra – Being proactive and doing everything in-house means less delays and more up-time.

Proprietary software and tools – We saw what we wanted and created it. The good news is we know the ins and outs and can custom tailor any solution.
Equipment self-maintenance – There's no waiting on parts or service when there's a dedicated team on-site to manage our fleet of equipment in real time.
Equipment and software modification – Sometimes custom solutions require tweaks and/or modifications to the existing set-up, like retrofitting a printer with a fifth tray. If the job requires it, we are up to the task!
---
Equipment and Technology
Being a technology company, we have a commitment to continually investing in the latest equipment and tools to stay on top of new and emerging technologies while improving efficiency and quality. This means keeping a close eye on the "now" as well as anticipating future needs.
Whether it's a new printer, QA checkpoint or job monitoring tool, you can depend on us to provide the highest-quality, most effective document outsourcing experience.
Research and Development – Leave the R & D to us while you dedicate your resources to revenue-generating activities. We're always on the lookout for ways to enhance our technology and keep up with "what's new" – attending industry trade shows, creating strategic partnerships and actively researching new opportunities.

Quality Assurance Processes – "Regulatory compliance" and "audit standards" are always top of mind. You'll find an end-to-end QA process with the right checks and balances to ensure the appropriate action is taken for every file received. Automated file tracking and handling and quality checks reduce risk while meeting high-quality standards and SLAs
Workflow Tracking – Monitor date and time stamps and see the progression of your jobs in real time – for full accountability and 100% certainty. A complete file tracking system – from production to the USPS – provides 24/7 job monitoring with a 360-degree, transparent view of your jobs.
Disaster Recovery – When you partner with FSSI for your critical communications, you get the benefits of being covered by multiple facility locations, state-of-the-art print and mail equipment, secure data processing, innovative backup/archival technology and an expert network security team.
---
Industry Relationships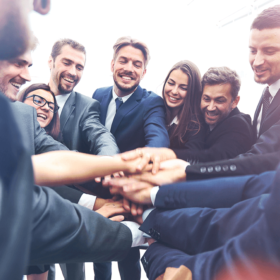 With over 40 years in business, you can bet that we've cultivated the strongest relationships in the industry.
Some industry connections started in the very beginning while others formed along the way. It's these long-standing, valued relationships – like USPS, Pitney Bowes Presort Services and our paper suppliers and industry vendors – that make us better, as a technology leader, innovator and member of the print-mail community.
It's important to partner with like-minded organizations who share our core values, have innovative products and services of their own and anticipate future needs and trends, just like we do. We nurture these relationships with dedicated employees who work one-on-one with them – including our Procurement Specialist, and Postal and Mail Optimization Manager.
These industry relationships help us stay well-informed, add to our relevancy, and facilitate growth and expertise in areas that complement our business – even promoting cross-industry integration. They are also mutually beneficial, providing advantages we can pass onto our clients, such as:
Specially-reduced rates
Early access to opportunities
Stable, controlled costs
Exclusive industry news and announcements
---
We're a Solid and Dependable Print and Mail Partner
When trustworthiness and reliability are paramount, look no further. Our goal is to always be one step ahead – anticipating what comes next – to ensure things run as quickly and smoothly as possible.
Contact us online or call us at (714) 436-3300 to learn how we invest in our innovation, processes and industry relationships to deliver the highest-quality solutions and expertise to maximize our effectiveness, and yours too.