Banks and Credit Unions, Direct Mail, Outsourcing, Printing
The Types of Transactional Documents and Marketing Mailers We Process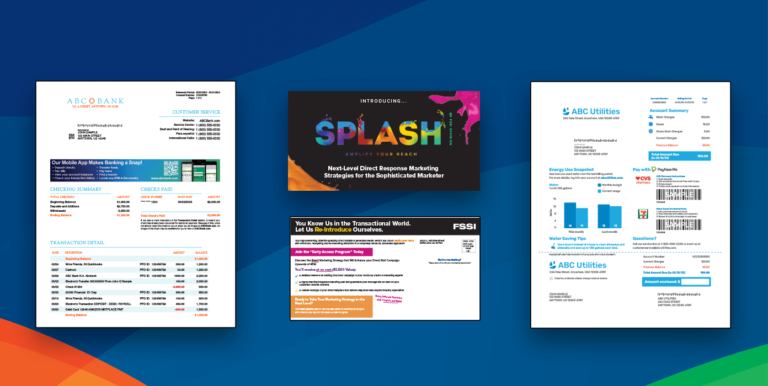 Effective customer communication is a critical part of business for organizations worldwide in our connected, fast-paced world. Companies produce and distribute a wide variety of documents for their customers, vendors, regulators, internal communications and more.
This article explores the types of documents we process at FSSI and the many ways partnering with an experienced document process outsourcing provider can enhance your overall communications strategy.
---
Who is FSSI?
FSSI is a full-service print-mail and electronic delivery outsourcing leader with over 40 years of experience specializing in high-volume communications. We serve clients in a broad range of industries – including many top-tier organizations – with unique communication needs. Our cross-industry expertise provides valuable insight and know-how to create highly-effective communications while enhancing document strategies with a variety of print-mail and electronic delivery technologies and solutions to meet any business objective – no matter how complex. Below is a list of the various highly-regulated industries we serve:
Whether you are sending thousands, or hundreds of thousands of printed or electronic communications, rest assured that FSSI can custom tailor a print and mail solution to maximize the strategic value of all transactional and marketing documents.
---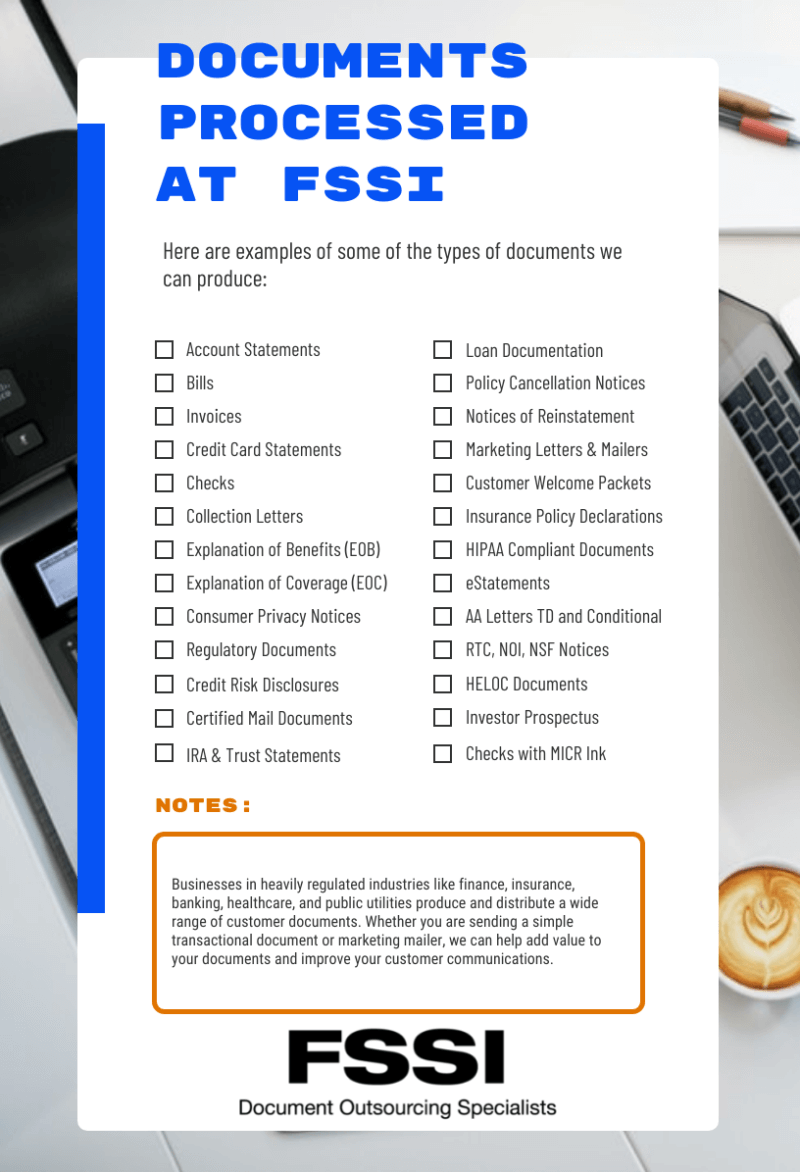 ---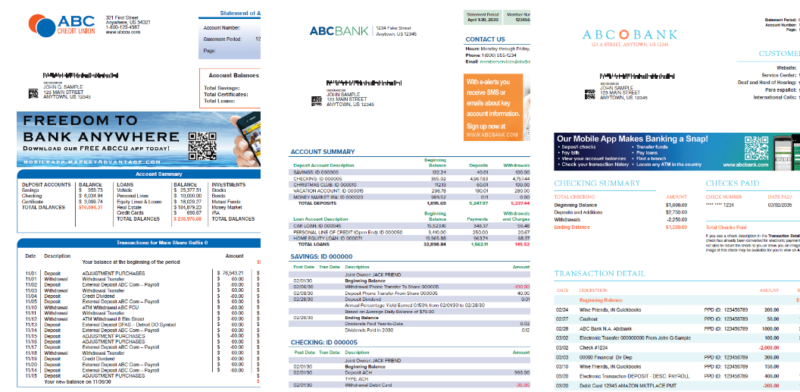 What Are Considered Transactional Documents?
Transactional documents communicate the financial transactions and regulatory information between an organization and its customers or clients. Some of the most common types of transactional documents we produce at FSSI include:
Account statements
Bills
Invoices
Letters

Welcome, declination and collection letters
Past due, privacy and compliance notices
Change of status notifications

Credit card statements
Checks
Policy declarations
Businesses in nearly every industry have unique document requirements – it isn't a one-size-fits-all approach. FSSI customizes your documents to optimize your customer communications – ensuring your brand stays consistent across all media with compliant multichannel options. Outlined below are the different ways we add value to every transactional document:
---
Electronic Presentment and Delivery
Experience has shown us that many customers have different preferences for viewing documents. Some prefer to only receive printed communications while others want to solely interact with your brand online or through a mobile application. In most cases, customers want a combination of both print and electronic accessibility for added convenience. We offer your customers options with a multichannel approach that includes electronic presentment and delivery options, along with printed communications.
---
Document Design and Composition
Custom data formatting and the latest in savvy design techniques create strategic customer communications. We use creative expertise and industry-leading technology to strategically add aesthetically pleasing, engaging and informative information to communications, maximizing engagement and brand reach. Layout, font, color, targeted messaging and graphics, and variable data are tactically designed within your documents to help present information in meaningful ways that are easy to understand.
Read our blog about the benefits of using color in financial statements to dive deeper into how the application of color can be used to influence and drive customer behaviors.
---
Targeted On-Page Messaging
Generic customer messaging is obsolete, even in transactional documents. FSSI's clients are able to seamlessly deliver targeted messages and maximize whitespace through our fully-accessible, self-service messaging portal. You'll increase customer satisfaction and loyalty with relevant communications that speak directly to the recipient.
Read our blog on variable data printing to learn in-depth about targeted marketing within financial statements.
Listed below are more examples of transactional documents specific to the different industries FSSI serves:
---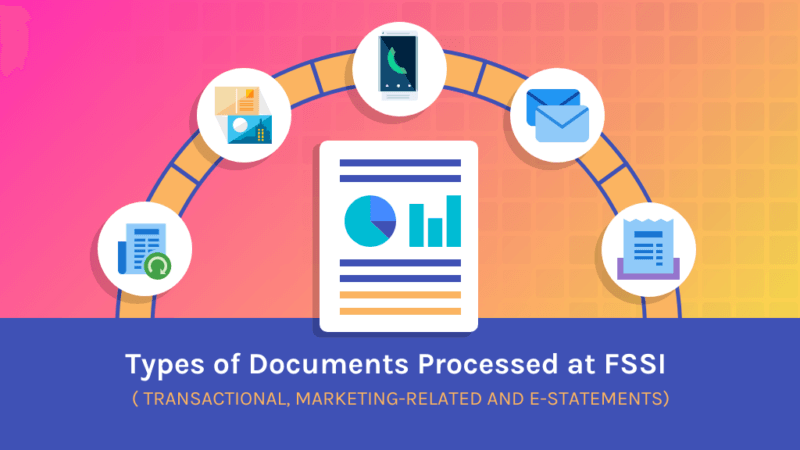 Banking:
Deposit and savings account statements
High net-worth, trust and IRA statements
Privacy mailings
Welcome packages
Notices and other correspondence
Marketing letters
Annual tax forms
Auto Finance:
Loan bills and statements
Collection and Non-Sufficient Funds (NSF) letters
Cancellation and past due notices
Deficiency balances
Adverse action notices
Welcome packages
Notices of Intent (NOI)
Repossession letters
Annual privacy policy letters
Pay-off requests
Notice of our Plan to Sell Property
Serious Delinquency – Demand for Payment
Rights of Defaulting Consumer under Rhode Island General Laws – Notice of Right to Cure
Notice of Right to Cure
Notice of Intent to Dispose of Motor Vehicle
Insurance:
Monthly policy billing statements
Policy declarations and ID cards
Policy reinstatement notices w/Proof of Mailing (POM)
Explanation of Benefits (EOB) statements
Notices of collateral protection insurance
Certified cancelation notifications
Healthcare:
Explanation of Benefits (EOB)
Explanation of Coverage (EOC)
Hospital and lab invoices
Patient or physician mailers
Appointment reminders
Mutual Funds:
Monthly, quarterly and annual statements of account
Trade confirmations
Annual and Quarterly Portfolio Reports (QPRs)
Dividend and other checks
Investor prospectus documents
Annual tax forms
Consumer Finance:
Loan bills and statements
Adverse action letters
Privacy notices
Credit risk disclosure notices
Consumer welcome packets
Credit Unions:
Deposit, draft and savings statements
Compliance letters and notices
Credit card statements
Auto loan and mortgage statements
Loan documentation mailings
Annual tax forms
Welcome letters or packages
Loan offer letters
Utilities:
Monthly bills
Late notices
Service cancellation notices
Rate increase letters
Mortgage:
Welcome, declination and collection letters
Past due, privacy and compliance notices
Loan modifications
Refinancing proposals
Government:
Property and unsecured tax bills
Lien and delinquency notices
Defaulted property tax sale notifications
Parking and tolling statements and invoices
Parking and tolling violation notices
All document processing at FSSI happens inside our secure facilities – both SOC 2 and HIPAA compliant environments. Our services and capabilities are designed to process almost any type of raw data, transforming ordinary mailers into engaging, relationship-building touchpoints. This is true for marketing documents as well.
---
What Marketing Mailers Do We Process?
Marketing documents are intended to promote your business, product or brand. FSSI produces marketing documents for all the industries listed above, and much more. Some of the most common marketing documents we produce include:
Postcards
Brochures
Catalogs and booklets
Coupons
Thank you cards
Letters
Self-mailers and snap packs
Loyalty and fundraiser mailers
Direct response letters
Specialty and direct mailers
Convenience checks
We are much more than a 'typical' print shop. Outlined below are the different ways FSSI adds value to marketing documents:
---
Full Marketing Services Team
With FSSI's direct marketing services, you get a dedicated, in-house team – marketing experts, data analysts, software developers, graphic designers, professional copywriters, color specialists and project managers – all working together to generate eye-catching direct mail documents for measurable results. We take your marketing documents and create an effective, results-oriented strategy that's precise, targeted and fully attributable. The experience is enhanced with an array of types, formats, colors, and variable data and graphics.
1:1 Personalization
We amplify the effectiveness of marketing campaigns with targeted, data-driven communications. Say goodbye to generic mass mailings –with FSSI's specialized software, you can print simple dynamic variables, like names or addresses, or more complex variables that include the addition of custom messages, images, offers or layouts tailored to each individual customer.
Integrated Digital Marketing
The journey of a personalized marketing document doesn't have to end with the printed mailpiece. Extend your reach of direct mail pieces with multiple touchpoints that utilize social media and Google Network ads, re-targeting with cookies and phone tracking to further hone and target potential customers. You can even attribute hard-to-decipher results for full transparency.
---
FSSI Does it All
When we say, "full-service document outsourcing," we mean it! This article only includes a sampling of our document outsourcing capabilities. When it comes to producing different types of documents, there are many ways we can enhance the value of your communications while delivering top-notch outsourcing services. Call 714.436.3300 to speak to an FSSI outsourcing specialist today or visit our print services page for more information.
---