Banks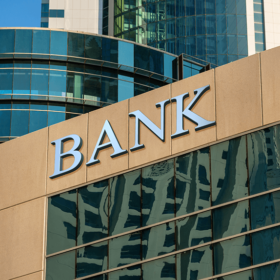 Discover customized print and mail solutions for financial institutions.
Outsourcing the printing and mailing of statements, letters, notices, and marketing communications allows your financial institution to reduce costs, improve efficiency and change the way that your customers interact with your bank.
FSSI offers a full-service statement processing solution that includes bank statement printing, mailing, electronic statements, online banking portals, SMS text messages, and document redesign services – all of which are fully scalable and customizable to any size bank, outsourcing need or business objective.
Print and Mail Outsourcing Services for Banks
For the financial services industry, the need for bank print and mail outsourcing services are as diverse as the industry itself. Depending on overall size, customer base and budget, some are looking for a more complete bank statement printing, mailing and eStatement processing solution while others might be looking to outsource just a few key services.
The good news is that FSSI offers scalable statement outsourcing solutions for banks of any size and outsourcing requirement. We've worked with the nation's leading financial institutions for over 40 years.
---
Statement Processing Services to Fit any Financial Institution
At FSSI, statement processing, finishing, mailing and tracking are performed onsite in a strictly controlled environment, so you're assured of secure data processing and timely deliveries – meeting high-volume print runs that range from tens of thousands to millions of pieces.
To ensure that you get exactly the support you need, we can design customized print solutions for local community banks and larger federal banking institutions. (We also produce printed and electronic member communications for credit unions.)

Benefits of FSSI's print and mail services for banks include: increased customer satisfaction and engagement, in-depth compliance reporting, and greater control over the quality and accuracy of outgoing statements, letters, bills and past-due notices.
If your bank or financial institution is evaluating different print and mail vendors, this guide may help you choose the best print and mail vendor.
---
Trusted by the Nation's Leading Banks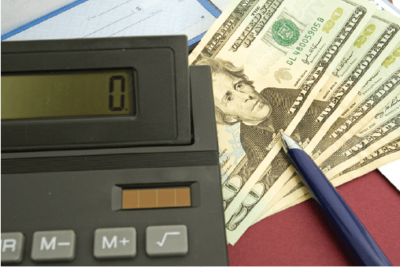 For over 40 years, FSSI has been trusted by banks and other financial institutions. They've partnered with us because we consistently meet SLAs, protect sensitive financial data and ensure that critical customer documents reach the hands of its recipients.
We manage all data processing, print production and mailing – backed by leading data security, mailpiece tracking and audit-friendly workflow tools. Whether you are a small local bank or larger national bank, we offer scalable solutions to meet your regulatory, communications or marketing-related goals.
---
Bank Statement Outsourcing Solutions
Modern banking practices have evolved over the last decade and bank statement design is more important than ever. Adding personalization to statements, notices and marketing letters is a proven way to improve the customer experience.
FSSI has in-house design and development teams to offer statement redesign, personalized marketing and other document tools to enhance your bank communications, such as:
Statement redesign and whitespace management
Automated targeted messaging and inserting
Digital inkjet color printing
Inline check MICR printing
Electronic presentment and delivery (mobile-optimized eStatements and eNotifications)
Client-facing content management and design tools
Householding of statements with the same address
Co-mingling and inline postal sorting
Online links to check image repositories
In-house application development and marketing support
---
Bank Documents Produced at FSSI
For financial institutions, serving customers at a high level means supplying their financial and informational needs in the most convenient, efficient and compliant manner possible. In today's competitive environment, this requires the secure production and timely document delivery of a wide range of personalized printed documents, eStatements and other customer communications.
Examples of financial documents we can produce include:
Deposit, checking, savings or combined bank statements
Compliance letters and notices
High net-worth, trust and IRA statements
Credit card statements
Annual tax forms
Loan documents and HELOC billing statements
Privacy mailings
Welcome and special fulfillment packages
Personalized marketing mailers and inserts with PURLS
Integrated marketing communications
Certified mail documents
Newsletters
---
SMS Text Message Alerts and Payments for Your Financial Communications
There are digitally-minded banking customers that appreciate the ease and convenience of multichannel communications. SMS text messages allow you to easily send text message alerts to your banking customers. Whether you need to send out past due notices, disclosure documents, payment reminders or promotional offers, it is all possible.
This is an effective way to increase payment remittance. You are also able to leverage our text banking services into your marketing campaigns by sending out acquisition campaigns, building customer relationships, cross-sells or upsells, and even text drip campaigns. Effortlessly send both account notification and marketing messages via SMS text message.
---
Could Your Bank Benefit from Outsourcing?
Looking for ways to be more competitive and streamline business-critical customer communications? Start by reducing the cost of printing and mailing both your transactional statements as well as marketing-related mailers with a savvy business-critical financial document solution. Contact us online or call us at (714) 436-3300 for a free print-mail services consultation.