Bank Statement Printing and Mailing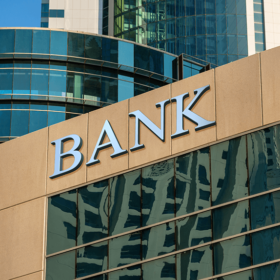 Looking for customized print and mail solutions for your bank or other financial institution?
FSSI is a full-service statement printing and mailing provider. Our print and mail solutions include statement processing and mailing, eStatements, online banking portals, direct mail marketing, SMS text, document management and redesign services, all of which are fully scalable and customizable to any size bank, need or company objective.
Let us help you streamline the complexities of sending monthly invoices, statements, bills and marketing communications. Our bank statement solutions provide automated tools that allow you to decrease delivery time and track projects and mailpieces in real-time.
---
Full-Service Statement Printing and Mailing
Outsourcing statement printing and mailing allows your financial institution to reduce costs, improve efficiency, and change the way that your customers interact with your bank.
Our extensive experience in the financial services sector helps us deliver the best-of-class print and mail services specifically tailored to the needs of regional and community banks. We've worked with a variety of core data processing integrations and imaging platforms. That means we can accommodate a wide variety of data formats.
What Services Can Be Outsourced:
Statement Processing
eStatements and Online Banking Portals
Direct Mail and other Mail Marketing Services
Statement Redesign
SMS Text Messages
Data Processing
In-House Development Team
eDelivery and eNotifications
End-of-Year Tax Forms
---
Financial Documents Produced at FSSI
For financial institutions, serving customers at a high level means supplying their financial and informational needs in the most convenient, efficient and compliant manner possible. In today's competitive environment, this requires the secure production and timely document delivery of a wide range of personalized printed documents, paperless eStatements and other customer communications.
Examples of financial documents we can produce include:
Deposit, checking, savings or combined bank statements
Compliance letters and notices
High net-worth, trust and IRA statements
Credit card statements
Annual tax forms
Loan documents and HELOC billing statements
Privacy mailings
Welcome and special fulfillment packages
Personalized marketing mailers and inserts with PURLS
Integrated marketing communications
Certified mail documents
Newsletters
---
Trusted by the Nation's Leading Banks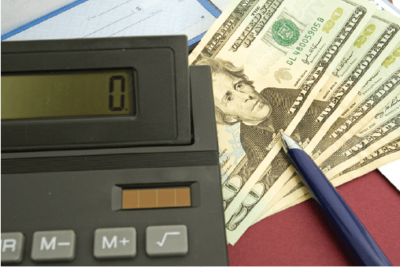 For over 40 years, FSSI has been trusted by banks and other financial institutions. They've partnered with us because we consistently meet SLAs, protect sensitive financial data and ensure that critical customer documents reach the hands of their recipients.
We manage all data processing, print production and mailing – backed by leading data security, mailpiece tracking and audit-friendly workflow tools. Whether you are a small local bank or a larger national bank, we offer scalable solutions to meet your regulatory, communications or marketing-related goals.
---
Statement Processing Solutions to Fit any Financial Institution
At FSSI, statement processing, finishing, mailing and tracking are performed onsite in a strictly controlled environment, so you're assured of secure data processing and timely deliveries – meeting high-volume print runs that range from tens of thousands to millions of pieces.
Benefits of working with a service provider like FSSI includes: increased customer satisfaction and engagement, in-depth compliance reporting, and greater control over the quality and accuracy of outgoing statements, letters, bills and past-due notices.
If your bank or financial institution is evaluating different print and mail vendors, this guide may help you choose the best print and mail vendor.
---
Regulatory Compliance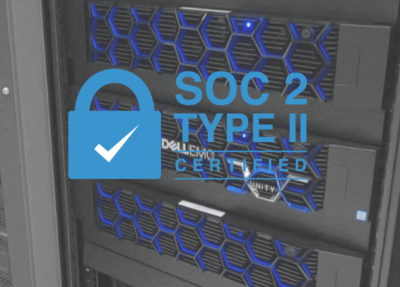 Government regulations in the financial industry are always changing and evolving. We maintain and constantly update our technological and physical security and data privacy practices. At FSSI, data security and privacy as well as business continuity and disaster recovery are at the core of what we do. We pass annual SOC 2 audits and are HIPAA compliant in both our Santa Ana and Coppell Texas print and mail facilities. Some of our security practices include:
Building security: Includes key cards, door alarms, security cameras, and gated entryways.
User/Server Level Security: All data files are secured by user permissions that are enforced by centralized domain policies.
Secure Data Standards: FSSI utilizes secure transmission protocols (SFTP) and PGP encryption for files at rest, along with an additional firewall network Intrusion Prevention System (IPS) – in addition to a multi-tiered architecture that separates the web layer from the data layer for added security.
Secure Data Archival Options: Several web-based storage and archival options are available. Access to client input is limited to authorized personnel.
Document Security: Documents containing personalized or sensitive customer data are deleted or shredded using FSSI's commercial shredder or stored in a secure location if they are needed for a longer period.
Employee Training: Keeping staff well-versed and vigilant in data security best practices is a priority at FSSI, from properly handling emails to staying safe online. Regular training via KnowBe4® encompasses relevant security awareness and online cybersecurity topics.

---
Full-Service Statement Outsourcing
Modern banking practices have evolved over the last decade and bank statement design is more important than ever. Adding personalization to statements, notices and marketing letters is a proven way to improve the customer experience.
FSSI has in-house design and development teams to offer statement redesign, personalized marketing and other document tools to enhance your customer communications, such as:
Statement redesign and whitespace management
Automated targeted messaging and inserting
Digital inkjet color printing
Inline check MICR printing
Electronic presentment and delivery (mobile-optimized eStatements and eNotifications)
Client-facing content management and design tools
Householding of statements with the same address
Co-mingling and inline postal sorting
Online links to check image repositories
In-house application development and marketing support
---
Direct Mail Marketing Services for Banks
Direct mail is still an effective marketing channel for banks and other financial services institutions to grow their business. Utilizing direct mailpieces, such as brochures, postcards, flyers, and letters, you can generate interest in your products and services for both new and existing customers.
We have over 40 years of experience in handling personally identifiable information and protected health information. We apply that same data-handling experience to the direct mail industry. Whether you are sending out postcards, letters, or any other type of direct mailer, you can expect the same level of data security and privacy standards.
We combine traditional printed postcards and letters with digital marketing integration, using website retargeting and display ads to increase your marketing reach online.
Financial Direct Mail Marketing Service Offerings:
Postcards
Letters
Variable data printing
Mailing lists
Online retargeting and digital marketing automation
Online dashboard for campaign tracking and analytics
If you are looking for more advanced direct mail marketing campaigns that combine traditional print with digital marketing automation and online retargeting, visit our Direct Mail and Marketing Services Division, Splash.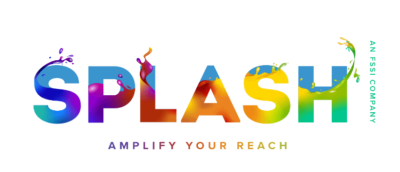 ---
SMS Text Message Alerts and Payments for Your Financial Communications
There are digitally-minded banking customers that appreciate the ease and convenience of multichannel communications. SMS text messages allow you to easily send text message alerts to your customers. Whether you need to send out past due notices, disclosure documents, payment reminders or promotional offers, it is all possible.
This is an effective way to increase payment remittance. You are also able to leverage our text banking services into your marketing campaigns by sending out acquisition campaigns, building customer relationships, cross-sells or upsells, and even text drip campaigns. Effortlessly send both account notifications and marketing messages via SMS text message.
---
Could Your Bank Benefit from Outsourcing Statement Processing?
Looking for ways to be more competitive and streamline business-critical customer communications? Start by reducing the cost of printing and mailing both your transactional and marketing-related mailers with a savvy business-critical financial document solution. Contact us online or call us at (714) 436-3300 for a free print and mail services consultation.