Development and Creative Services
Quick Facts
Partner with an expert, in-house development and creative services team that goes the extra mile to bring your exact document composition to reality. You'll get doers that tackle your unique data and design needs using industry-leading tools, solutions and know-how. Benefit from a flexible, agile and entrepreneurial approach, with collective expertise that encompasses composition, design, project management and the latest cutting-edge strategies.
Expected Results
Eliminate the need to ramp up or reallocate resources with an expert team that is at the ready to tackle your unique job head-on. We're always working on your behalf, bringing in-depth knowledge of prime data layouts, state-of-the-art technology and cross-industry expertise to deliver optimum results. You'll find a fresh perspective that combines creativity and technical ability to create well-composed documents that give you a competitive edge.
Choose one (1) minimum. Free cost and shipping on orders.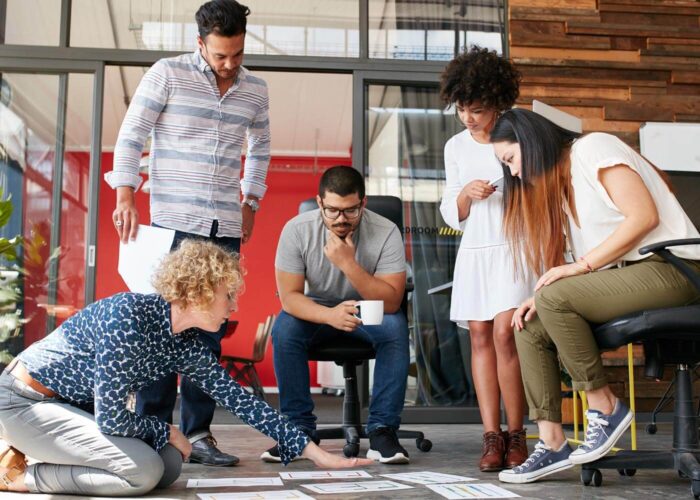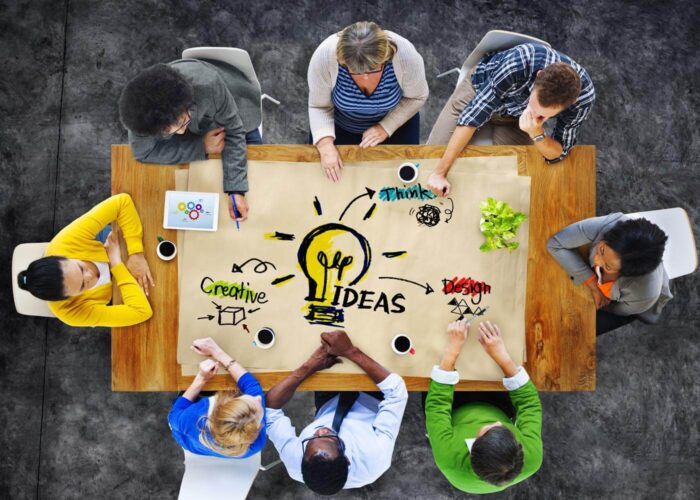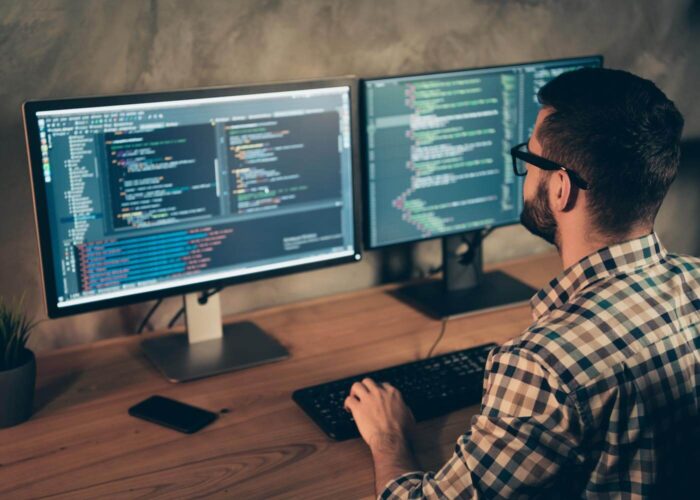 Dedicated Developers and Design Team
Choose one (1) minimum. Free cost and shipping on orders.
Full Spectrum of In-House Services
Our technical and creative team works side by side to bring your vision to fruition. Your job can progress at full speed since the entire spectrum of services are available to you – without any additional investment on your part or having to utilize multiple outsourcing partners. There is an available toolkit of expertise, with everything created and managed in a single organization.
From development and graphics to custom composition and post-composition expertise, you'll have access to:
Onsite Developers and Creative Services team
Cutting-edge development expertise
Highly skilled with any data format, from PDFs to raw data
Creative document composition and design
Industry-leading composition software and proprietary tools
Post-composition enhancements for messaging, and postal and document tracking solutions
Proven standards and processes
Strong project management resources
Development Philosophy
We are innovators. From straightforward to complex, our development and creative services professionals work with you to develop leading-edge statements, invoices and documents.
There is no "one-size fits all" approach or solution that comes straight out of the box. Your dedicated FSSI team creates a custom application program based on your business rules and input file format to provide your unique data output – 100% developed from the ground up, if required.
The strategy can encompass print, web and application development, with no job out of scope. Using industry-leading expertise, software and proprietary tools, we help you create the best format and "look" to maximize the effectiveness of your customer communications.
Resource Allocation
We pick up where you leave off. With FSSI's expertise, you can supplement your services where needed, determining how you want to allocate the available resources.
From composition strategy and application development to creative services and project management, you choose the type and depth of services you need. We have the resources and flexibility to complement your own in-house services or manage the whole project from start to finish.
Cross-Industry Expertise
Think of us as vertical-specific specialists, or industry experts, here to meet your needs. When you partner with FSSI, you receive a wealth of specialized knowledge that encompasses many verticals – credit unions, banks, healthcare, auto finance, mortgage, utilities and much more. This cross-industry fertilization means that we're not stuck in one industry – instead, we take many ideas across different industries to maximize the solutions we provide.
There is a strength and expertise to our services, with first-hand knowledge in many data layouts and direct relationships with core data providers – bringing well-rounded specialization to your communications, instead of a linear approach.
dataStreamOne
dataStreamOne (DSO) utilizes customizable data formatting to improve the design, readability and response of transactional documents. From any data stream, FSSI accurately maps data and adds clean design elements, creating precisely composed printed and electronic customer documents. Easy-to-understand, trackable documents are uniquely formatted through secure data processing and industry-leading development tools.
From straightforward documents to complex designs, the highly-customizable solution meets specific communication requirements with composition that matches the look and feel of your branding and strategy. Even if your data is already pre-formatted, you can add customized formatting enhancements and quality codes to print in FSSI's production environment. Learn more about dataStreamOne today.
Variable Data Printing
Your customized formatted data is translated into our variable data printing services, so your targeted communications can be printed in one continuous job. You'll be able to send personalized documents – monthly statements, compliance communications, invoices and more – with data-driven content that creates a unique experience for each customer. Engage more effectively and satisfy regulators with communications that represent your own unique output.
What are the benefits of FSSI's development and creative services capabilities?
We work one-on-one with you to transform any data input into the exact document you need, no matter how complex. You don't need to invest your time and resources to manage the technical and creative capabilities when you have a dedicated team to do it for you.
With forward-thinking development and creative services, we'll help you elevate your communication efforts with fresh, innovative solutions that are designed to give you a competitive advantage. We've stacked our team, so the latest technology, skills, insights and expertise are represented and no job is out of scope. We'll help you design your own unique format and then compose your data to match your exact requirements.
What does the development process entail?
With each process unique, FSSI ensures data accuracy and compliance, using streamlined procedures that include professional graphic design, data mapping, establishing output standards, quality testing and approvals at each stage.
The development of your program is carefully managed by a dedicated team, lasting anywhere from a few weeks to months, depending on complexity and level of customization. From data processing and personalized messaging to readying documents for production, we help you format your data stream to create a composed document that's ready to be delivered to your customer base.
Does FSSI offer full-service print and mail with its technical and creative services?
Yes, once a document is composed, it integrates with FSSI's digital print-and-mail services for high-volume, high-quality production. Additionally, FSSI tracks each document with our proprietary Unique Piece Tracking (UPT) system, offering in-depth reporting and full transparency into each record in your data file. Important customer documents can be mailed, presented electronically or delivered via mobile notification.
Choose one (1) minimum. Free cost and shipping on orders.