Document Redesign
Quick Facts
Your ordinary customer documents will transform into relationship-building touchpoints that blend layout, font, color, graphics and variable data for a functional and engaging design. FSSI's creative expertise and industry-leading technology add strategic, aesthetically-pleasing elements using document design best practices to maximize the readability and engagement of your print and electronic documents.
Expected Results
Improve the overall effectiveness of your customer communications when you deliver well-crafted, attractive documents that optimize your brand and value. You'll reduce customer service calls and build confidence with clear, easy-to-understand documents that help improve overall business processes. The right strategy and expertise will produce composed, purposeful communication tools.
Choose one (1) minimum. Free cost and shipping on orders.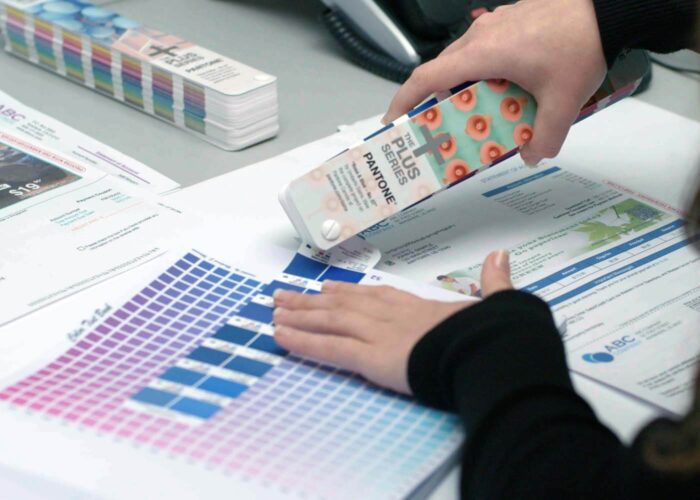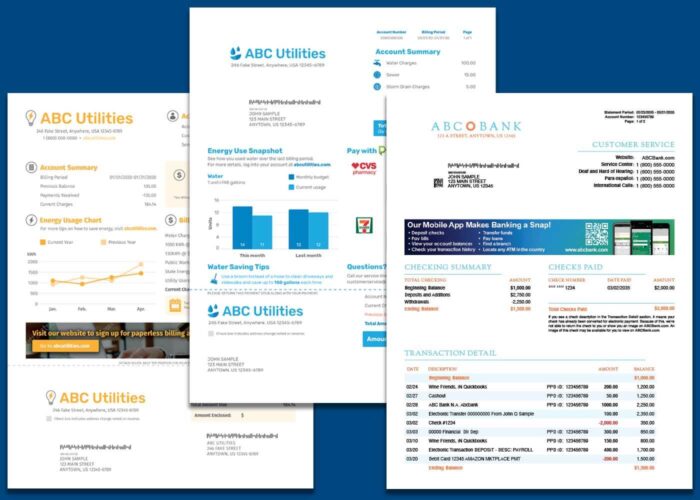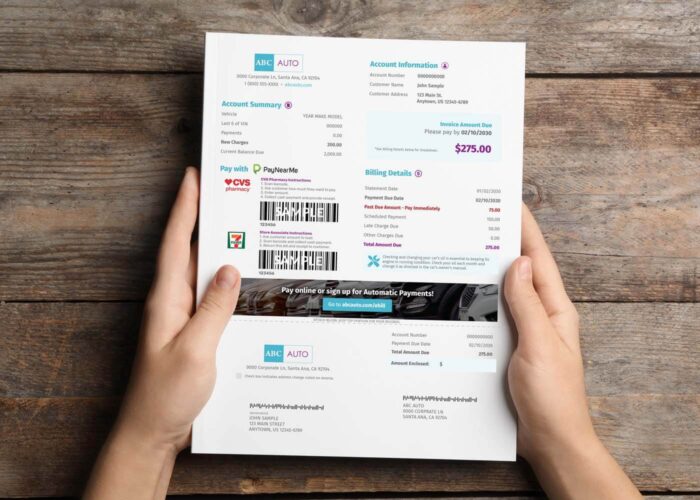 Custom Statement Redesign Services
Choose one (1) minimum. Free cost and shipping on orders.
Dedicated Creative Services Team
Working with FSSI's experienced Creative Services Team, the layout and document design are defined based on core business requirements to create an overall strategy. The team assesses your document needs, using document design best practices, the latest software and industry expertise to match the strategy with the layout and design.
FSSI's designers combine the essential elements – colorful text, graphs, charts and messaging – to create an intuitive layout for print and digital documents that supports the flexibility of your unique data file.
Document Design Strategy
The strategic goal of a document may vary depending on the content and desired action. However, one common goal of any customer-facing statement or invoice is to provide an optimal experience – with customers receiving consistently branded communications that include clear and precise information.
Done correctly, a well-crafted design supports the document strategy, which may include one or more of the following:
To Advise – Offer suggestions and recommendations on the best course of action (e.g. legal requirements or compliance-related information)
To Inform – Provide essential information to help customers learn more or get the most out of a product or service (e.g. announcement or letter)
To Market – Offer a special promotion or incentive to drive the sales of a product or service or build brand awareness and loyalty (e.g. promotional messaging)
To Motivate – Entice customers or generate interest to take the desired action (e.g. pay an invoice or visit a landing page)
The Use of Variable Color
Did you know that the use of variable color in documents is a game changer?
Applying strategic color to your transactional documents – financial statements, invoices and letters – increases the value of each document and turns an otherwise simple document into a communications tool that commands attention. The recipient is more likely to take notice of key details when you add full-color logos, messages and offers or highlight important data fields and important messages in your customer documents.
Here are the key benefits of incorporating color into your document strategy:
Creates a visually-pleasing experience
Immediately draws the eye to important details
Makes information easier to read
Highlights document navigation
Supports branding efforts
Emphasizes cross-selling, product upsells and events
Strengthens the aesthetic appeal of reports
Encourages readers to act with colorful calls to action
Brand Recognition
With your company colors and logos represented consistently across all applications and channels, there is uniformity throughout your print and digital presentment. This static look and feel creates immediate brand recognition with cohesive, recognizable elements – color, layout, font and design.
Increase customer loyalty and retention, with the assurance that your communications are consistent and familiar, no matter what type of customer communications.
Our Document Redesign Process
The document redesign process involves the following steps:
Meet with FSSI Marketing Services
Define the core business/branding requirements
Define the document strategy
Define the internal design approval process
Review and give feedback on FSSI's graphics samples presentation
Approve the final sample
Proceed to data mapping and full development of your document
Inkjet Technology with Full Color
The use of inkjet technology plays a significant role in the quality and effectiveness of your financial documents, especially when it comes to color.
Variable color printing capabilities open the door to full color because every page can be unique – you're no longer tied to a one-size-fits-all approach that comes with pre-printed forms. It's easy to highlight important amounts, due dates, actions, messages, etc. to make key elements stand out and optimize the whitespace in your communications – creating customized documents within a continuous print run.
With inkjet technology, you don't have to rely on a plain black-and-white template; you can optimize the effectiveness of your communications with full color.
Color Management
Once we match your approved colors with our advanced color management process and innovative inkjet technology, it always stays the same, with no variation.
Using our color matching expertise, we provide you with swatch samples on the actual paper, so you can see and approve the final result. Unlike toner or litho output when color can differ with each run, we perfect the color process, so you can easily incorporate it throughout your documents reinforcing your brand with run-to-run color consistency.
What are the benefits of redesigning your customer-facing documents?
With innovative document design techniques, you can elevate your communication efforts. FSSI's experienced Creative Services team works one-on-one with you to create a forward-thinking strategy, so all documents are in line with your brand and overall business objectives.
Thoughtful, targeted document composition makes financial statements, invoices, bills and direct mail more effective, eliciting increased readership and engagement with a welcoming "look" and clear call to action. Optimized document designs also reduce customer service calls and increase response rates when information is easy to find.
How does color influence customer behavior?
Color plays a bigger role in human behavior than you'd think. In fact, colors can evoke feelings and influence actions just by being used on a page or in a company's branding. That's why a lot of foresight and planning goes into your document redesign.
Depending on the goal, the FSSI Creative Services team thoughtfully incorporates color to maximize your document strategy and overall results.
Choose one (1) minimum. Free cost and shipping on orders.