Credit Unions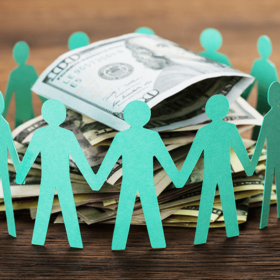 FSSI's full-service statement printing and mailing solutions can help your credit union or community bank increase effectiveness and ROI while improving member retention.
Whether you serve a local, regional or national member base, FSSI can tailor a statement processing solution to fit the needs of your credit union. Through attention-getting color, eye-catching graphics and targeted messaging, we create inviting, easy-to-read printed or digital content that builds member trust by speaking to their unique informational needs and interests.
Outsourcing Services for Your Member Communications
FSSI has over 40 years of experience serving credit unions of all sizes throughout the United States. In fact, one of our very first clients ever was a credit union. We've worked with both local and federal credit unions.
Our full suite of print and mail services for credit unions includes the design, formatting, data processing, production and delivery of a wide variety of both transactional and marketing communications. We also offer additional integrated marketing solutions that transform ordinary member statements into extraordinary promotional tools.
Take advantage of custom electronic services, including eStatements, SMS text messages, and mobile payment integration. We have in-house graphic designers and developers to help optimize and get your communications to market fast. You can also leverage the power of personalization on both transactional and marketing-related documents.
---
Member Documents Produced at FSSI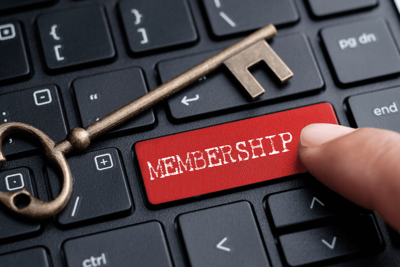 Our print and mail solutions were designed with the needs of credit unions in mind and include the design, production and delivery of both transactional and marketing member documents including:
Deposit, draft, savings or combined bank statements
Compliance letters and notices
Credit card statements
Annual tax forms
Auto loan, line of credit and mortgage statements
Loan documentation mailings
Loan offer letters
Privacy mailings
Welcome letters or packages
Special fulfillment packages
Direct mail with fully-automated digital integration
---
Full-Service Print and Mail Services
FSSI combines proven mail-and-marketing know-how with customized application programming to deliver cost-effective document mailing service options that can stimulate your financial institution's growth and strengthen relationships, get more engagement and improve member satisfaction. Examples include:
Document Design and Production
Document message management for marketing and educational campaigns
Page design best practices, including whitespace management
Full-color digital inkjet printing
Check images printed inline and mailed with statements
Online links to check-image repositories
Electronic statement presentment, delivery, payment, and eNotifications
Mail Handling and Inserting
Householding of monthly statements to reduce postage and envelope costs
Co-mingling and inline postal sorting to maximize postage savings
Selective insertions based on data-driven variables, such as zip code, account type and balance
Integration with Existing Credit Union Data Providers
FSSI's experience includes small- and large-scale integration with all leading credit union data providers and platforms, including Symitar® from Jack Henry and Associates. If you have a specific question related to data handling or data security practices, contact one of our credit union specialists today.
Environmentally Responsible
As a leading provider of statement processing services for credit unions and community banks, FSSI takes its environmental responsibilities seriously. We've even gone so far as earning the Forest Stewardship Council's® coveted Chain of Custody Certification. Learn more about our corporate sustainability practices.
---
No-Obligation Credit Union Printing and Mailing Consultation
Would your credit union benefit from a full-service print and mail solution? Growth, retention and member satisfaction go hand in hand. Contact us online or call us at (714) 436-3300 today for a no-obligation consultation about your custom member communications.