Implementation: Streamlined Onboarding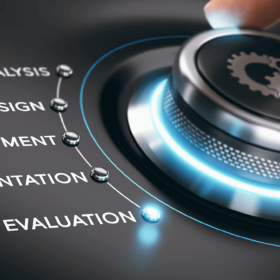 When you partner with FSSI, you want the peace of mind that the capabilities you need will be seamlessly implemented – with the team and processes in place for a smooth journey, regardless of the starting point. Rest assured, we're committed to putting your customized plan into action.
In-House Capabilities
We're fully stacked, with the expertise you need in one strategic partner. Say goodbye to having one outsourcer for print and mail, and others for development, document re-design, electronic presentment, payment and delivery, and archiving services. There is no lag time because the specialists are together in one location. We're here to support your goals and address any concerns head on to:
Maximize the user experience
Meet regulations and compliance needs with ease
Keep data safe and secure
Increase customer satisfaction
Promote your business in the best light
Development – We're data communication experts, using industry knowledge, cutting-edge software tools and internally-developed code to ensure quality, accuracy and on-time delivery of online samples for your custom application program. Mobile optimized web portals, SMS text message campaigns, and payment processing integrations are performed by our in-house team.
Graphic and Web Design – It's all about visually-appealing documents and online web presence that enhance the customer experience. We'll apply modern design techniques to transactional documents, marketing collateral, and ePresentment portals with creative design services for any web or print needs.
Compliance – We have a dedicated Compliance Officer, leading the way on over 50 successful audits per year and ensuring that FSSI complies with complex regulatory and legal requirements.
Network Administration – Our team of network operations and data security specialists maintain FSSI's gold standard for regulatory compliant data handling, processing and storage as well as the optimal performance of complex computer systems – with HIPAA and security expertise.
Print Buyers – We'll manage the entire print supply chain, from sourcing the best paper and envelope suppliers to ensuring that you get the best price. We have strong, long-standing vendor relationships and a variety of stock inventory, so there are always quick, go-to options for any supply needs.
USPS Experts – We're well versed in specialized mailing and postage-saving techniques, with the knowledge to optimize and reduce your postage costs based on discounts, promotions and processes such as commingling, return mail and stock/envelope selection.
---
Onboarding Processes
Once you're ready to come on board, what happens? We learn about your unique requirements so we can incorporate them into our processes during the conversion. FSSI has extensive experience transitioning our clients' operations to FSSI, with proven end-to-end onboarding processes – and all with a dedicated Conversion Team.
From the get-go, we follow a step-by-step process, from data receipt to production. You'll experience full transparency, with a real-time tracking system that provides an up-to-minute look into the "operations" of your customer communications. Here are some of the steps your team will oversee as part of the conversion process, starting with impeccable attention to detail:
Receive test data
Conduct data mapping
Create sample output
Define technical, development, electronic, printing and mailing needs
Determine turnaround time
Create a formal conversion plan, with milestones and deliverables
Create application codes
Set up portal accounts for any applicable FSSI solutions
Define all application requirements
Perform parallel testing
These steps are designed to result in a smooth and accurate conversion, with thorough testing protocols and process improvements addressed at this stage, so once you go live, it's a seamless transition. Welcome to FSSI!
Check out our Guide to Outsourcing Print and Mail for more info
---
Project Managers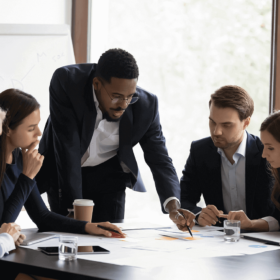 We're expert project managers – making sure your job advances, on time and according to expectations. This includes having the tools and processes in place to track and monitor your progress in real time. Our systems ensure that the appropriate action is taken for every file received.
Plus, we use savvy project management software to estimate and track all development progress, so once your job starts, all timelines and deliverables are closely monitored. Small and large-scale projects are seamlessly prioritized and coordinated for development and production, effectively communicating the scope and requirements – and addressing all variables to meet project timelines.
You'll get frequent updates and always be in-the-know while we monitor job statuses and ensure the timely progression of your jobs.
Automated file tracking and handling
Internal tools for scheduling, tracking files and monitoring SLAs
Granular individual mailpiece tracking
Independent quality audit team
Client dashboard for transparent job monitoring
---
Client Services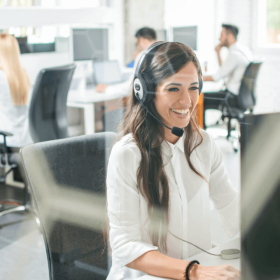 Client satisfaction is our top priority, and it starts with the people dedicated to your success. From day one, you'll find a culture of open communication, transparency and teamwork. We pride ourselves on being responsive and adaptable, with a laser-like focus on the fine details of your job.
Your Account Representative (AR) is an essential part of your team and your main point of contact, seeing your job through from data receipt to mailing (with the primary AR team and Client Services Manager providing additional support).
The process starts with the gathering of requirements and coordinating the exchange of information with your team. In addition to getting you set up, your assigned AR monitors files received to ensure they move into the production queue, reviews count reports, helps establish stock re-order points, creates special mailing instructions – everything you need to smoothly progress throughout the job cycle.
Dedicated Account Representative (AR) and Team
Your primary points of contact for all day-to-day activities
24/7 support via phone and email
Experienced in all aspects of printing, mailing and ePresentment
Additional assistance provided by Business Development, IT Project Coordinators, Developers and Production Managers
---
We'll Plan Your Implementation
Ready to put your unique plan into action? Our goal is to execute your job in a timely and productive manner while tracking and communicating the progress – with a committed team by your side.
Contact us online or call us at (714) 436-3300 to learn how we can carry out your customized requirements, with the capabilities, staff and resources for a successful outsourcing experience.