Mortgage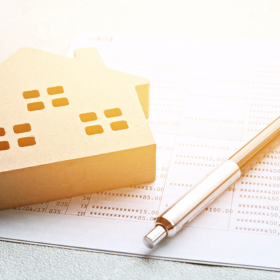 FSSI's print-mail services help any company in the mortgage industry feel confident right from the start. That's because we offer the integrated communication solutions needed to keep borrowers and regulators happy, including personalized support, in-house programmers and 24/7 compliance and production reporting that's only available at FSSI.
Transactional mortgage documents, including loan statements, letters and notices, provide a unique and powerful way to share and connect with customers – but only if you have the tools to precisely target and control your content. With FSSI's document redesign and personalization services, your mortgage company's page design, composition and messaging options are virtually unlimited.
Outsourced Print-Mail Services for Mortgage Lenders
Want to reduce late payments and even out your cash flow? Accentuate instructions and guide customers effortlessly through payment remittance with these design elements:
Highlight payment options with eye-catching graphics or icons
Make interest rate and balance easy to find and read
Bold or colorize due date, amount-due or other key information
Looking for new and economical ways to support marketing or cross-sell other loan products? Use our unique document message management tool to enhance the on-page experience:
Add data-driven graphics and text
Create highly-targeted, on-page educational or promotional messages
---
Support and Expand Your Mortgage Print-Mail Services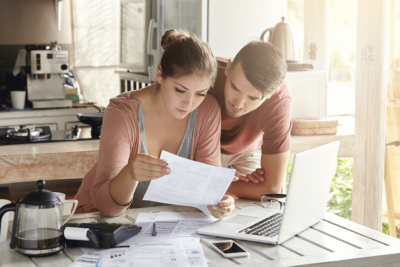 Let one of our mortgage industry experts help you customize a powerful, fully-integrated print and mail solution that includes any or all of these available online tools:
Electronic Presentment – Increase eAdoption and improve the borrower experience with FSSI's electronic statement presentment and document delivery option. Through a single data feed, using secure, leading-edge technologies, ePresentment delivers your portfolio communications electronically, helping your mortgage company reduce postage costs, accelerate remittance and simplify dispute resolution.
Letter Management – The perfect portfolio communications and collections tool, FSSI's online print-mail fulfillment solution lets your team manage letter and notice templates in real-time, using MS-Word®. You can populate templates with sample data and review or revise content any time you want, all with complete hierarchical control and historical approval tracking. Link to FSSI's digital-printing and fulfillment center to speed production and delivery of high-quality, regulatory compliant documents:

Welcome, declination and credit collection letters

Past due, privacy and compliance notices

Marketing, promotion and cross-selling materials

Credit and loan disclosures

Secure Compliance – An online job monitoring tool provides a complete record of production processing and document delivery, including the location of every unique piece processed through our facility and when they're inducted into the mailstream.
Convenient Online Bill Pay – From their billing statement, your borrowers can enjoy the ease and convenience of paying online, using a credit card, debit card, or ACH transaction. When payments are processed, users receive a real-time notification.
---
No-Obligation Mortgage Mailing Solutions Consultation
Finding the right print-mail fulfillment partner is easier than you think. Contact us online or call us at (714) 436-3300 today to schedule a consultation or request mortgage industry print and mail samples.