Mortgage Print-Mail Services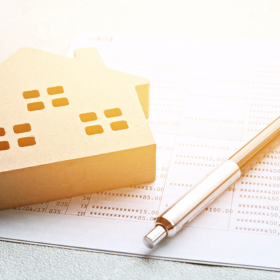 FSSI's print fulfillment services help any company in the mortgage industry feel confident right from the start. That's because we offer the integrated communication solutions needed to keep borrowers and regulators happy, including personalized support, in-house programmers and 24/7 compliance and production reporting that's only available at FSSI.
Outsourced Print and Mail Fulfillment Services for Mortgage Lenders
Transactional mortgage documents, including loan statements, letters and notices, provide a unique and powerful way to share and connect with customers – but only if you have the tools to precisely target and control your content.
At FSSI, our primary focus is to provide our clients with a regulatory-compliant loan document process. Automation plays a vital role in improving our business efficiency. We've integrated automated print fulfillment procedures to support our client's needs for a secure, timely and compliant print and mail solution for home loan disclosures.
---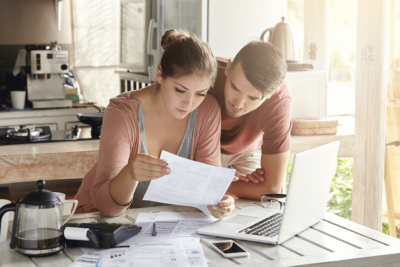 Support and Expand Your Mortgage Mailing Strategy
Let one of our mortgage industry experts help you customize a powerful, fully-integrated print and mail solution that includes any or all of these available online tools:
Electronic Presentment – Increase eAdoption and improve the borrower experience with FSSI's electronic statement presentment and documentation delivery option. Through a single data feed, using secure, leading-edge technologies, ePresentment delivers your portfolio communications electronically, helping your mortgage company reduce postage costs, accelerate remittance and simplify dispute resolution.
Letter Management – The perfect portfolio communications and collections tool, FSSI's online print-mail fulfillment solution lets your team manage letter and notice templates in real-time, using MS-Word®. You can populate templates with sample data and review or revise content any time you want, all with complete hierarchical control and historical approval tracking.
Secure Compliance – An online job monitoring tool provides a complete record of production processing and document delivery, including the location of every unique loan document processed through our facility and when they're inducted into the mailstream.
Convenient Online Bill Pay – From their billing statement, your borrowers can enjoy the ease and convenience of paying online, using a credit card, debit card, or ACH transaction. When payments are processed, users receive a real-time notification.
---
Types of Home Loan Documents We Process
Welcome, declination and credit collection letters
Past due, privacy and compliance notices
Direct mail marketing, postcards and cross-selling materials
Loan modifications and refinancing proposals
Escrow documents
Notice of the Rights to Rescind
State and local government-mandated documents
Direct mail postcards and mailers
HELOC documentation
Credit and loan statements and disclosure notices
DDA statements
Take a deeper look at our statement processing outsourcing solutions.
---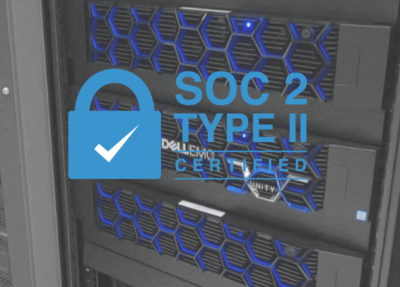 Data Security and Privacy Practices
Government regulations from the FDIC, the CFPB, and other regulatory bodies in the mortgage lending industry are always changing and evolving. We maintain and constantly update our technological and physical security and data privacy practices. Protecting personally identifiable information and sensitive financial data is critical to us and our clients.
At FSSI, data security and privacy as well as business continuity and disaster recovery are at the core of what we do. We pass annual SOC 2 audits and are HIPAA compliant in both our Santa Ana and Coppell Texas print and mail facilities. Some of our security practices include:
Building security: Includes key cards, door alarms, security cameras, and gated entryways.
User/Server Level Security: All data files are secured by user permissions that are enforced by centralized domain policies.
Secure Data Standards: FSSI utilizes secure transmission protocols (SFTP) and PGP encryption for files at rest, along with an additional firewall network Intrusion Prevention System (IPS) – in addition to a multi-tiered architecture that separates the web layer from the data layer for added security.
Secure Data Archival Options: Several web-based storage and archival options are available. Access to client input is limited to authorized personnel.
Document Security: Documents containing personalized or sensitive customer data are deleted or shredded using FSSI's commercial shredder or stored in a secure location if they are needed for a longer period.
Employee Training: Keeping staff well-versed and vigilant in data security best practices is a priority at FSSI, from properly handling emails to staying safe online. Regular training via KnowBe4® encompasses relevant security awareness and online cybersecurity topics.

---
Direct Mail for Mortgage Companies
We have over 40 years of experience in handling sensitive financial information. We apply that same data-handling expertise to the direct mail industry. Whether you are sending out postcards, letters, or any other type of direct mailer, you can expect the same level of data security and privacy standards.
Direct mail is a practical choice for mortgage companies to reach new and existing customers. In the mortgage lending industry, direct mail can act as an extension of your sales team. Direct mail marketing still works. In fact, many organizations prefer direct mail over other marketing channels.
---
Benefits of Direct Mail for Mortgage Companies
Why do so many mortgage companies prefer direct mail over other types of marketing?
Direct mail is multichannel – We offer multichannel direct mail campaigns that combine traditional direct mail postcards with digital marketing re-targeting and social media display ads. Learn more about Amplify, an integrated marketing solution.
Direct mail encourages brand building – Direct mail can also help mortgage companies with brand recognition. Keep your brand top of mind when customers are ready for your products and services.
Direct marketing is trackable – We offer fully transparent tracking. See the campaign results at a granular level. Track the delivery and response rates of each individual mailer.
Direct mail marketing is targeted – You can highly target audiences likely to convert with brochures, postcards, and flyers with personalized variable content. This includes graphics, messaging and CTA offers.
Direct mail is cost-effective – Targeted mailings use specific lists that are optimized for the best response rates. Cut through the waste and maximize your marketing budgets.
If you are looking for more advanced direct mail marketing campaigns, visit our Marketing Services Division Splash

---
Document Design and Creative Services
With FSSI's document redesign and personalization services, your mortgage company's document design, composition and messaging options are virtually unlimited.
Want to reduce late payments and even out your cash flow? Accentuate instructions and guide customers effortlessly through payment remittance with these design elements:
Highlight payment options with eye-catching graphics or icons
Make interest rates and balances easy to find and read
Bold or colorize the due date, amount-due or other key information
Looking for new and economical ways to support marketing or cross-sell other loan products? Use our unique document message management tool to enhance the on-page experience:
Add data-driven graphics and text
Create highly-targeted, personalized on-page educational or promotional messages
---
No-Obligation Mortgage Mailing Solutions Consultation
Finding the right print fulfillment partner is easier than you think. Outsourcing loan document mailing can free up valuable company resources to focus more on building your business. Contact us online or call us at (714) 436-3300 today to schedule a consultation or request mortgage industry print and mail samples.