Infrastructure: Secure Mail Processing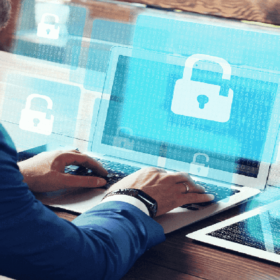 You need a solid foundation to lay the groundwork for outsourcing success. This means having the right security and credentials, environment, business continuity and quality standards to be able to do what we do best… expertly handle your print, mail and electronic document needs.
Our Infrastructure is Strong and Reliable
We're innovative, forward-thinkers, employing the latest and most advanced features to keep your data safe – starting with our physical building security and extending to secure data transmissions, archival and employee training.
Building Security – There are numerous physical, facility-wide security measures in place, including individual key cards for every employee, door alarms, internal and external security cameras, gated entryway and secure property perimeter. Only authorized team members have access to the building's data handling locations.

User/Server Level Security – Data files are secured by user permissions that are enforced by centralized domain policies. We audit and update service-level security, implementing the latest software enhancements and features for ironclad security solutions.

Secure Data Standards – FSSI utilizes secure file transmission protocols (SFTP) to ensure protection for files in transit and PGP encryption for files at rest, with additional network firewall Intrusion Prevention System (IPS) protections. Also, multi-tiered architecture separates the web layer from the data layer for added security.

Secure Archival Options – After processing and printing, we securely archive your files, with convenient web-based storage and archiving options that offer quick and secure document retrieval. Access to client input is limited to authorized personnel.

Document Security – All documents containing personalized or sensitive customer data are deleted or shredded using FSSI's commercial shredder or stored in a secure location if they are needed for a longer period.

Employee Training – Keeping staff well versed and vigilant in security best practices is a priority at FSSI, from properly handling emails to staying safe online. Regular training via KnowBe4® encompasses relevant security awareness and online cybersecurity topics.

---
Industry-Leading Certifications
We're committed to having compliance-friendly processes and procedures – meaning we'll meet rigorous audits head-on with 100% confidence.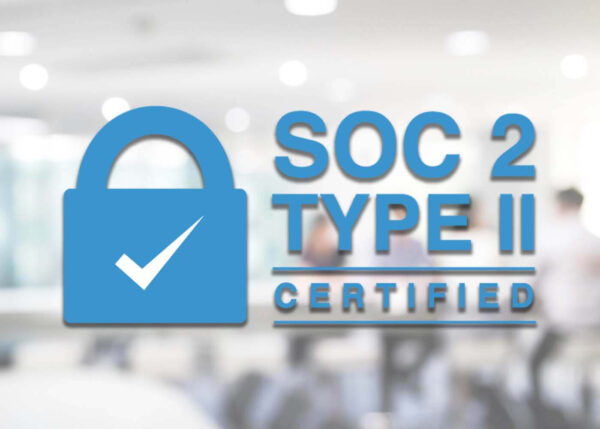 Successful SSAE-18 SOC 2 Audit
FSSI has continuously met or exceeded the American Institute of Certified Public Accountants (AICPA) security requirements by employing the latest and most advanced technologies and practices to maintain the safety and integrity of client information.
Successful completion signifies compliance with the AICPA attestation standards of the SSAE-18 Type II examinations.
Provides clients in highly-regulated industries with the documentable assurance that their confidential customer data is being handled in accordance with strict industry standards.
Learn more about FSSI's SSAE-18 SOC 2 certification.
---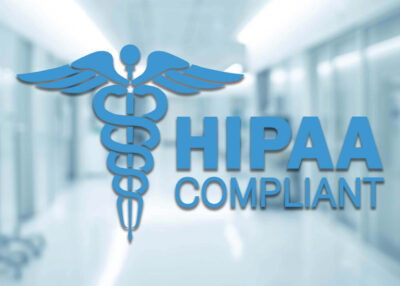 HIPAA Compliant
FSSI exceeds the levels of administrative, physical and technical safeguards necessary to ensure data security of protected patient data.
In our HIPAA compliant facility, FSSI combines best practices for secure printing and mailing with cutting-edge production technologies to maintain the quality, accuracy and integrity of sensitive documents.
Learn more about FSSI's HIPAA-compliant practices.
---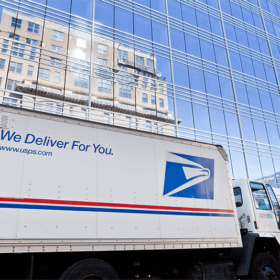 Effective Production Environment
Efficiency is key. When you step into our facility, you'll find a strategically-designed production environment, with the set-up, processes and procedures to facilitate quick and accurate job completion. From cutting-edge digital inkjet printers to streamlined inserting and finishing capabilities, the production pieces are aligned for the on-time processing and delivery of your critical documents.
FSSI is the largest USPS client in our region, with more-than-adequate capacity for large-scale expansion.
The secure production facility features advanced technologies, capabilities and work environment designed to:
Enhance productivity
Lessen downtime
Produce the highest-quality output
Meet SLAs
Print Capabilities
A large and diverse fleet of printers offers a range of speed, color gamut and paper types to meet any transactional or marketing document requirements. The print production environment includes full-color digital inkjet continuous-feed presses, as well as cut-sheet digital and inkjet printers. There are inline MICR printing capabilities, in addition to dynamic perforating and cutting.
Learn more about print outsourcing services.
---
Mail Inserting Capabilities
Increase productivity and enhance quality, with automated mail inserting processes that meet your specific volume, speed and mailpiece requirements. FSSI utilizes high-speed paper-roll and cut-sheet-fed intelligent inserting equipment with automated collating, optical scanning and selective inserting capabilities. All inserters are equipped with camera systems for 100% Unique Piece Tracking (UPT) authentication of mailpiece integrity.
Learn more about mail outsourcing services.
---
Finishing Capabilities
Streamline production workflow from printed output to final mailpiece. FSSI's digital web finishing capabilities enhance the value of your direct mail marketing efforts, with equipment that addresses single or multiple finishing processes in a single pass – adding savvy finishes that include cutting text and cover stocks, in-line folding, gate folding, scoring, perforating and more. Benefit from the versatility of stock finishes for any direct mail formats, from postcards and custom-folded letters to brochures and secure self-mailers.  
---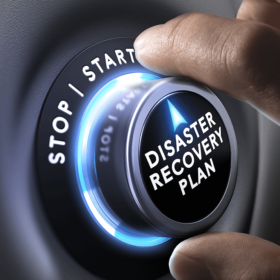 Adaptable Disaster Recovery Plan
FSSI continually invests in hardware, software and monitoring devices to protect your data, and ours, including the technology to keep production on track, under any circumstances.

To support our disaster recovery and business continuity plans, we invested in two Storage Area Network (SAN) systems – one for each FSSI location. These specialized, high-speed network units are comprised of switches, drives, and secure storage devices, which are all interconnected to provide highly-efficient, reliable and scalable systems for data processing and storage.
In the event of a failure, FSSI's data can be replicated quickly within each SAN's virtual environment. In addition to internal replication and fail-over features, the Santa Ana SAN is continuously replicated to the Dallas SAN in case of a major disaster, greatly improving recovery times.
We also implement cutting-edge industry tools, technology and software to monitor our network and its systems, with a continuous close eye on system resources, availability, network traffic and utilization, and uptime of services.
---
Quality Standards and Protocols
How do we enforce high-quality standards? From streamlined workflows to automated processes, we have the procedures to ensure data accuracy and output quality – even drilling down into each unique record. There are QC checks every step of the way, with comprehensive reporting, peer reviews and double sign-offs.
Our eagle eye, multi-layered systems and protocols cast an all-encompassing net, so we immediately pinpoint and address any areas requiring attention – with the goal to stay on track and on time. As a valued client, you'll find the following tried-and-true standards dedicated to outsourcing excellence:
Documented checklists and protocols
Automated processes that encompass extensive file tracking and data validation
In-depth, comprehensive reporting
Detailed quality check (QC) processes in every department
Independent Quality Assurance (QA) team
---
The Right Infrastructure is Key to Outsourcing Success
A successful outsourcing experience is reinforced by a strong and reliable foundation – from the onboarding process to final output and delivery. We are equipped with the latest technology and innovation to safeguard data and keep production on track – with 100% dedication to staying ahead of the curve and exceeding quality standards.
Contact us online or call us at (714) 436-3300 to learn how the right infrastructure supports the implementation of your capabilities and keeps you continually moving forward.