Financial Printing and Mailing Services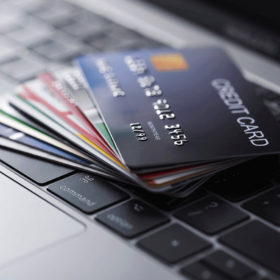 A financial printing company like FSSI can be an ace in the hole for your finance firm's strategic communications.
Our highly customizable print and mail services ensure that regular and time-critical financial documents not only meet strict quality and delivery mandates but also make information and payment instructions more intelligible and easier to read.
Want to increase collections and response rates? Outsource the data processing, design, printing and mailing of your transactional and marketing documents to FSSI, a trusted financial printing partner to the consumer lending industry for over 40 years.
---
Trusted Statement Processing
FSSI has over 40 years of experience serving top-tier financial institutions and brands and understands the challenges of secure printing and mailing of credit card statements and loan documents in today's highly competitive and regulated environment. Other financial printing providers only offer one-size-fits-all statement printing and mailing solutions. We can customize our financial statement mailing solutions to fit your unique goals and budget.
Let us help you build a scalable communication plan:
Specialized for the highly-regulated consumer lending industry
Compliance-ready and secure
Personalized to offer value-added solutions tailored to your firm's unique communications and marketing goals
---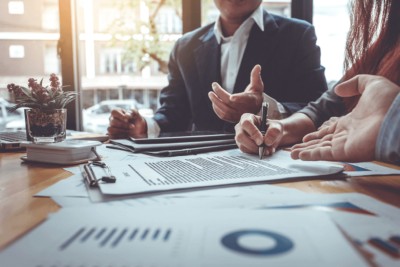 What Types of Financial Documents Do We Produce?
You require accurate and compliant consumer finance communications. Realize the benefits of outsourcing loan documents, financial statements, invoices, and regulatory letters to an experienced print-mail service provider. You'll experience the ROI of partnering with FSSI for these and other financial documentation:
Credit card statements, invoices and coupons
Annual reports and compliance documents
Registration statements
Collection letters
Adverse action letters
Privacy notices
Credit risk disclosure notices
Customer welcome packets
---
Benefits of Outsourcing for the Financial Services Industry
Lower processing costs compared to producing financial documents in-house
No need for capital investments for new equipment or technology
Free up company resources for core business activities
Individual mailpiece tracking capabilities
We provide full transparency over your document processing, allowing you to outsource without giving up control.
---
Regulatory Mandates in the Financial Industry
Managing compliance risk and meeting data security standards is paramount to the financial services industry. We help our clients meet the requirements of some of the core financial printing laws including:
Payment Card Industry Data Security Standard (PCI DSS) – This standard relates to all companies that process credit card payment information and mandates them to use financial printing solutions that securely store details, encrypt all print data and comply with SSL.
Securities Act of 1933 – These requirements dictate that the format of printed registration statements, applications and reports must be printed on white, unglazed paper 8 1/2 × 11 inches in size.
Securities Exchange Act of 1934, Sarbanes-Oxley Act of 2002, Dodd-Frank – The Act mandated several reforms to enhance corporate responsibility, enhance financial disclosures and combat corporate and accounting fraud, and created the "Public Company Accounting Oversight Board," also known as the PCAOB, to oversee the activities of the auditing profession
Wall Street Reform and Consumer Protection Act of 2010 – Created the Consumer Financial Protection Bureau tasked to protect consumers from deceptive and predatory financial practices by ensuring banks, mortgage and student loan lenders, and credit card companies play by the rules.
https://www.investor.gov/introduction-investing/investing-basics/role-sec/laws-govern-securities-industry
---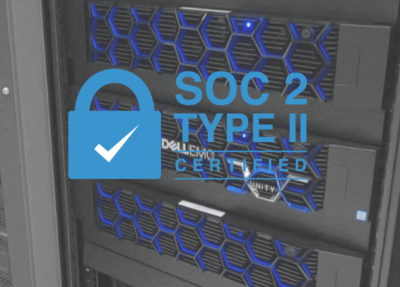 Ironclad Data Security and Privacy
At FSSI, data security and privacy as well as business continuity and disaster recovery are at the core of what we do. We pass annual SOC 2 audits and are HIPAA compliant in both our Santa Ana and Coppell Texas print and mail facilities. Some of our security practices include:
Building security: Includes key cards, door alarms, security cameras, and gated entryways.
User/Server Level Security: All data files are secured by user permissions that are enforced by centralized domain policies.
Secure Data Standards: FSSI utilizes secure transmission protocols (SFTP) and PGP encryption for files at rest, along with an additional firewall network Intrusion Prevention System (IPS) – in addition to a multi-tiered architecture that separates the web layer from the data layer for added security.
Secure Data Archival Options: Several web-based storage and archival options are available. Access to client input is limited to authorized personnel.
Document Security: Documents containing personalized or sensitive customer data are deleted or shredded using FSSI's commercial shredder or stored in a secure location if they are needed for a longer period.
Employee Training: Keeping staff well versed and vigilant in security best practices is a priority at FSSI, from properly handling emails to staying safe online. Regular training via KnowBe4® encompasses relevant security awareness and online cybersecurity topics.

---
Full-Service Print and Mail Solutions
The reality is that most consumer finance companies need more than just simple financial printing and mailing services. For that reason, FSSI offers a full suite of exclusive, integrated multichannel delivery and marketing solutions, including:
Real-time Document Tracking & Reporting —Seamlessly view date and time stamps for each unique consumer document you send – from file receipt at FSSI, through carrier delivery to the intended recipient. You'll have an accurate, verifiable record of the disposition and location of every unique mailpiece. Flexible delivery options include USPS First Class, Express and Certified Mail and commercial delivery from FedEx and UPS.
Compliance Letter & Notice Management —Securely create, revise, approve and store document templates online, anytime using Microsoft Word®. FSSI's compliance and tracking tools work together to do more. Your high-volume correspondence efforts become easier with less redundancy and greater control.
Statement Redesign & Targeted Messaging – With FSSI, consumer finance companies enjoy a virtually unlimited combination of choices for engaging design. We offer targeted messaging, whitespace management and other response-generating enhancements – even if you send print-ready data, such as PDFs or PostScript.
Direct Mail Services for the Financial Industry – Regulatory compliance is important for financial services companies, and we have over 40 years of experience in handling sensitive financial information. We apply that same data-handling expertise to the direct mail industry. Whether you are sending out postcards, letters, or any other type of direct mailers, you can expect the same level of data privacy and security.
Financial Direct Mail Service Offerings:
Postcards
Letters
Variable data printing
Mailing lists
Online retargeting and digital marketing automation
Online dashboard for campaign tracking
We offer a data-driven, end-to-end multichannel direct marketing solution. Your financial direct mail campaigns work in tandem with robust digital marketing for stellar results. It includes an automated process that is 100% done for you, with the right promotional activities in place to extend the reach of your marketing efforts – including full attribution in an online dashboard for visibility and tracking.
If you are looking to learn more about our advanced direct mail marketing campaigns, visit our Direct Mail and Marketing Services Division Splash.

---
No-Obligation Print and Mail Consultation
Help your firm leverage the power and influence of well-designed financial statements. If you're ready to improve the productivity and efficiency of your business, FSSI is a cost-effective way to print and mail your critical, sensitive documents. Contact us online or call us at (714) 436-3300 today for a no-obligation print and mail consultation for your transactional, marketing and electronic documents.