Consumer Finance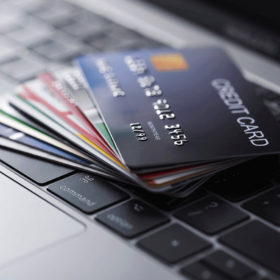 A consumer financial mail printing company like FSSI can be an ace-in-the-hole for your finance firm's strategic communications.
Our highly-customizable print and mail services ensure that regular and time-critical financial documents not only meet strict quality and delivery mandates but also make information and payment instructions more intelligible and easier to read.
Want to increase collections and response rates? Outsource the data processing, design, printing, and mailing of your transactional and marketing documents to FSSI, a trusted resource to the consumer lending industry.
Trusted Financial Statement Printing
FSSI has over 40 years of experience serving top-tier financial institutions and brands and understands the challenges of secure printing and mailing of credit card statements and loan documents in today's highly competitive and regulated environment. Other financial mail printing providers only offer one-size-fits-all printing solutions. We can customize our financial statement mailing solutions to fit your unique goals and budget.
Let us help you build a scalable communication plan:
Specialized for the highly-regulated consumer lending industry
Compliance-ready and secure
Personalized to offer value-added solutions tailored to your firm's unique consumer communication goals
---
Types of Documents for the Consumer Finance Industry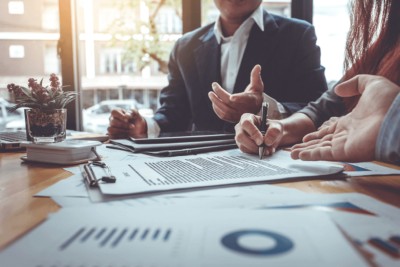 You require accurate and compliant consumer finance communications. Realize the benefits of outsourcing loan documents, financial statements, invoices, and regulatory letters to an experienced print-mail outsourcer. You'll experience the ROI of partnering with FSSI for these and other financial documentation:
Credit card statements, invoices and coupons
Collection letters
Adverse action letters
Privacy notices
Credit risk disclosure notices
Consumer welcome packets
---
Complete Print and Mail Solutions
The reality is that most consumer finance companies need more than just simple transactional statement printing and mailing services. For that reason, FSSI offers a full suite of exclusive, integrated multichannel delivery and marketing solutions, including:
Real-time Document Tracking & Reporting – Seamlessly view date and time stamps for each unique consumer document you send – from file receipt at FSSI, through carrier delivery to the final destination. You'll have an accurate, verifiable record of the disposition and location of every unique mailpiece. Flexible delivery options include USPS First Class, Express and Certified Mail and commercial delivery from FedEx and UPS.
Compliance Letter & Notice Management – Securely create, revise, approve and store document templates online, anytime using Microsoft Word®. FSSI's compliance and tracking tools work together to do more. Your high-volume correspondence efforts become easier with less redundancy and greater control.
Statement Redesign & Targeted Messaging – With FSSI, consumer finance companies enjoy a virtually unlimited combination of choices for engaging design. We offer targeted messaging, whitespace management and other response-generating enhancements – even if you're sending print-ready data, such as PDFs or PostScript.
---
No-Obligation Consumer Financial Document Consultation
Help your firm leverage the power and influence of well-designed financial statements. Contact us online or call us at (714) 436-3300 today for a no-obligation print and mail consultation for your transactional, marketing and electronic documents.