Banks and Credit Unions, Billing and Payments, Business Process Improvement, Customer Experience and Engagement, Document Design, Technology and Mobile, Variable Data Personalization
Streamline Billing and Collections with Statement Design and Digital Integrations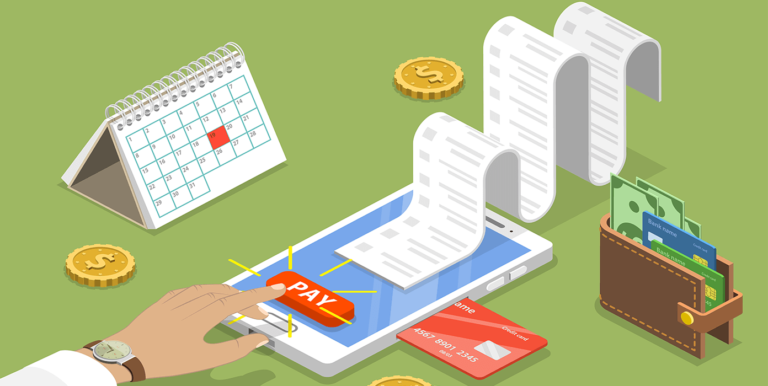 Billing statements have come a long way. Upgrades to design, such as the inclusion of color and graphics, have made statements much easier to consume. Digital printing took these changes to another level, enabling techniques such as personalization and data-driven graphics enhancements that allow billers to achieve targeted goals and drive more desirable behaviors.
These changes have culminated in up to a 20x lift in customer engagement over time.
---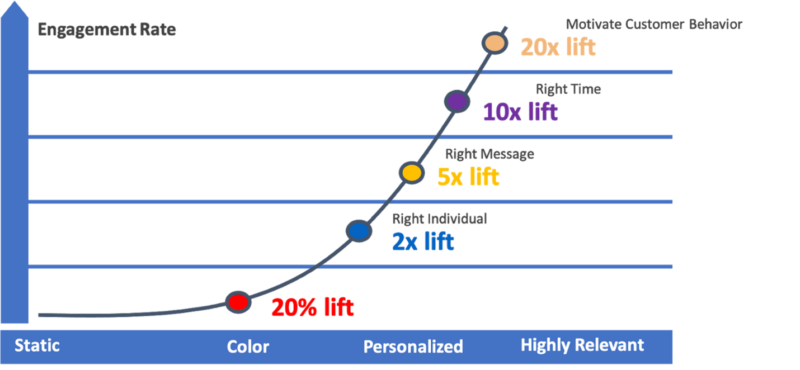 The final piece of the puzzle is bringing the bill payment process into the flow, allowing customers to transition from statement to completed payment in the fewest steps possible.
In our recent webinar with PayNearMe, we examined how a few small changes to your statements can result in more on-time, self-service payments. Here are some of our favorites.
---
Scannable QR Codes
Bridging the gap between offline media, such as paper statements, and online interactions has been a consistent challenge for businesses. In the case of bill pay, a common solution has been to print a vanity URL on the statement, have a customer type it into their phone or computer, and register online with their account number to complete a payment.
QR codes flip this model on its head. By printing personalized QR codes on every statement, customers can quickly scan the code with their smartphone camera and go directly to their payment page. More advanced payment platforms, such as PayNearMe, take it a step further by including the authentication directly within the QR code—meaning the customer doesn't have to register for an account or log in to complete a one-time payment.
---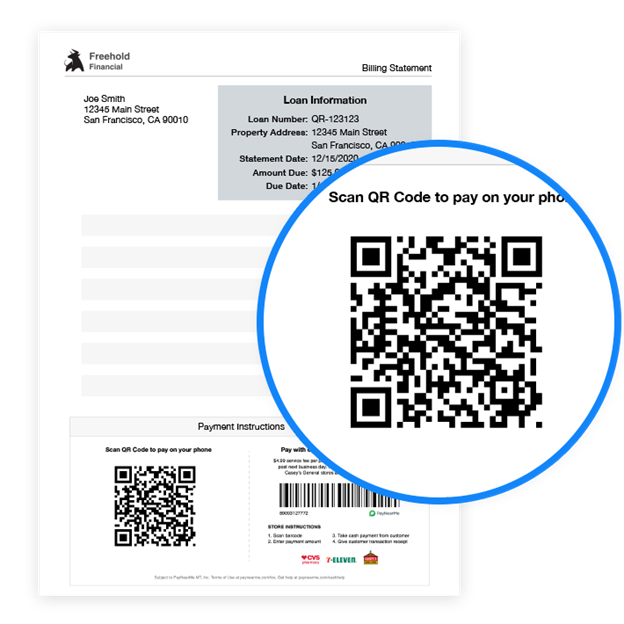 ---
Digital Wallet Integration
Printing QR codes on your bills can facilitate faster online payments, while helping to lower inbound payment calls or mailed-in checks. Nearly all modern smartphone cameras can read QR codes, making it a nearly universal option for all your customers.
Giving customers real-time access to their statements has become increasingly important in the digital age. Digital wallets, including Apple Pay and Google Pay, can make statement management effortless for both billers and customers.
Digital wallets are native smartphone applications, meaning your customers never have to download a separate app or worry about compatibility issues. By integrating your bill pay and statement providers with these wallets, you can enable real-time access to all statements with a few clicks, allowing your customers to easily access important account information at their fingertips.
---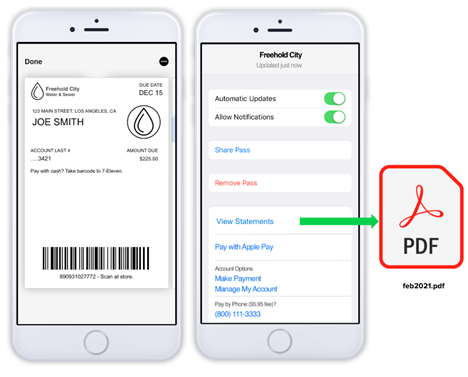 ---
Cash Barcodes
Statement management isn't the only perk. Once integrated, the wallet can pull near real-time information from your most recent statement directly into your individual wallet pass, showing customers a quick view of their balance, amount due, payment options and more. This allows you to always be top of mind in your customers' financial lives without having to develop an app of your own.
A significant number of Americans are classified as unbanked or underbanked, often leaning heavily on tangible payment methods such as cash and money orders. These individuals rarely benefit from advances in online payments or recurring ACH, meaning you need to give them a different reason to read and engage with your statements.
We've partnered with PayNearMe to include their unique cash barcodes on statements, giving this important customer segment the ability to turn cash payments into digital transactions. Your customers simply bring their statement to a participating retailer (including 7-Eleven, CVS, Family Dollar and others), scan the barcode at the counter and complete the payment in cash.
This transaction is then sent digitally to your business, allowing you to completely outsource the acceptance, handling and depositing of cash. For customers, it provides a much easier way to pay with cash without driving to your location. For your business, it means lower costs, simpler reconciliation and an easy way to engage unbanked and underbanked customers.
---
Creating More Engaging Statements
These tips have only scratched the surface of how you can create more engaging statements that drive on-time, self-service payments. Partnering with the technology and customer experience experts at FSSI and PayNearMe can help your business streamline the process and get started quickly.
To learn more, contact us at 714.436.3300 or view our partnership at www.paynearme.com.
---