Banks and Credit Unions, Customer Experience and Engagement, How-to Guides, Postage and Mailing, Printing
How to Choose the Best Print and Mail Outsourcing Vendor?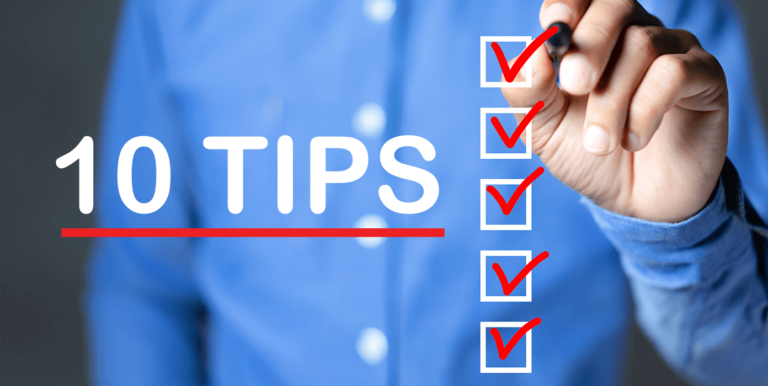 Ready to make the switch to outsourcing your company's high-volume print and mail, but not sure which service provider to choose? Not all print and mail vendors are the same. Every business has unique challenges, expectations and regulatory requirements when it comes to printing and mailing communications to their customers. We have the insider tips for choosing the best print and mail vendor for your company's needs.
Printing experience, resources, production capabilities, security certifications, and technical expertise can vary widely amongst vendors. Knowing what questions to ask could save your company considerable time and money with finding a vendor that meets your needs.
---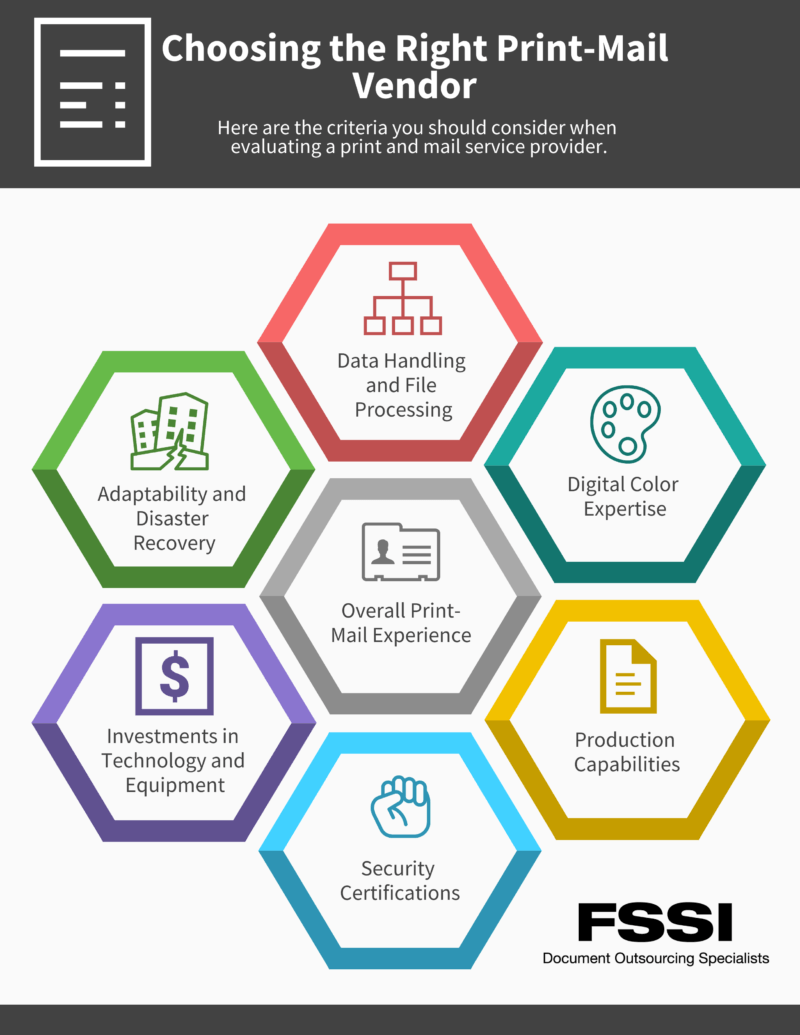 ---
Criteria to Consider When Evaluating a Printing Services Company
Print-Mail Experience
Do they have long-standing experience and an understanding of your industry?
Do they work with a wide variety of different industries?
Digital Color Expertise
Do they have digital color experts on staff to make sure your company's branding stays consistent and your messaging has more impact?
Do they have experience with color conversions?
Security Certifications and Compliance
Investments in Technology and Equipment
Do they have the latest print and mail equipment?
Do they stay current with new and emerging technologies and software?
Are there trackable results?
Location and Print Capacity
Where is the print and mail facility located?
Does the prospective vendor have the print and mail capacity to serve your communication needs?
Material Availability and On-Site Storage
Does your vendor store their own paper, envelopes or other collateral in-house?
Do they have supplier connections to get you the lowest prices on a wide variety of paper stock and other mailing materials?
Can the facility handle the volumes of your organizational needs?
Adaptability and Disaster Recovery
Does this print and mail vendor have a disaster recovery plan in place should a data breach or physical emergency occur?
Is their disaster recovery back-up facility in a different location?
Is there an archive and back-up for data?
Data Handling and File Processing
Is there an onboarding process?
What types of data and file formats can be integrated?
Do they have in-house developers and project managers to make sure your conversion and jobs are processed quickly and error-free?
Visibility and Job Tracking
Does the company offer visibility through workflow or mailpiece tracking?
Do they offer additional client facing content management and marketing features?
Sustainability and Eco-friendly Paper
Is your potential vendor an FSC Certified print and mail provider?
Do they have a sustainability program or have eco-friendly stock and mailing materials available?
Choosing the right outsourcing provider to entrust with your company's sensitive customer information and documents is an important decision. By asking these questions, you can gain visibility into a potential print-mail vendor's processes and capabilities to make the right choice for your company's communications.
For a more detailed look into outsourcing print and mail, check out our Getting Started Guide to Print Outsourcing.
---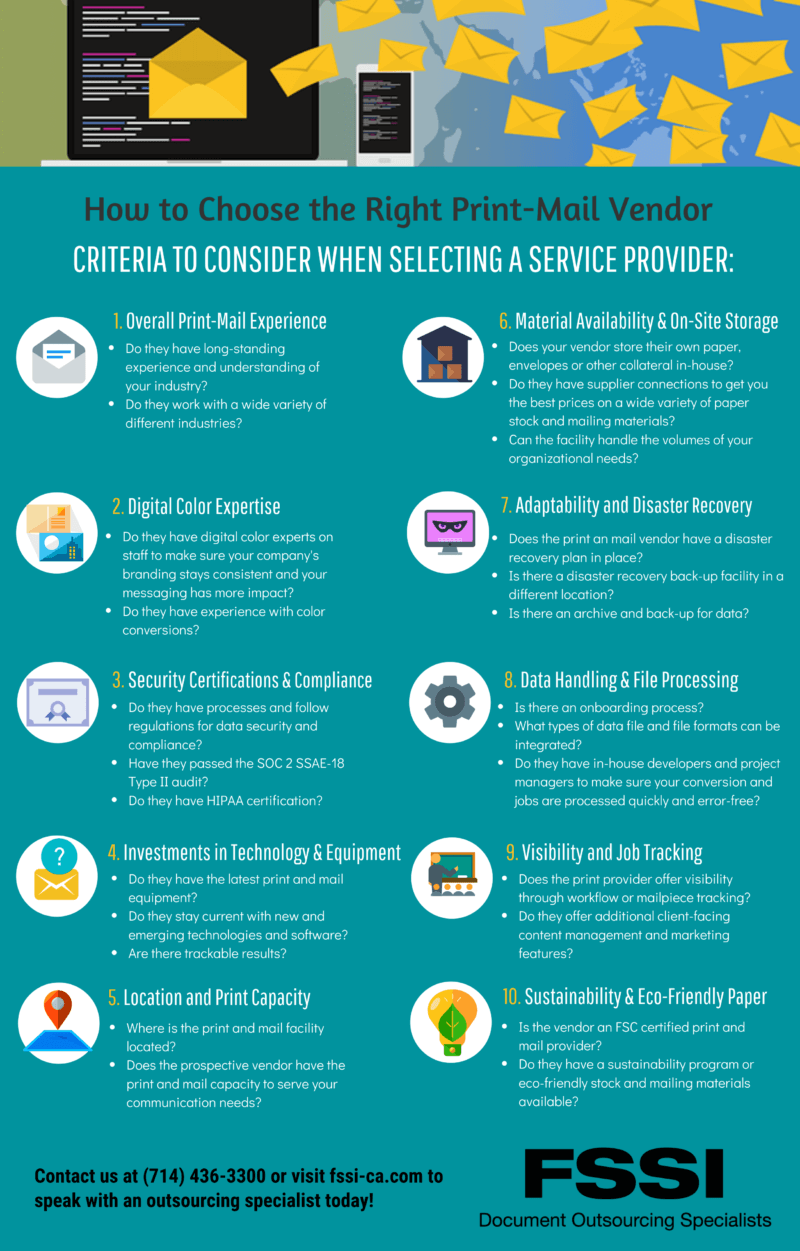 ---
FSSI
FSSI has 40 years of experience as a print services provider for a broad range of highly-regulated industries. Learn more of our outsourcing insights by downloading our special report The Top 10 Reasons to Outsource Print and Mail Production or contact us at (714) 436-3300 to speak with an FSSI print and mail specialist today.
---