Business Process Improvement, Customer Experience and Engagement, Technology and Mobile
Customer Communications Management (CCM) and Why You Need It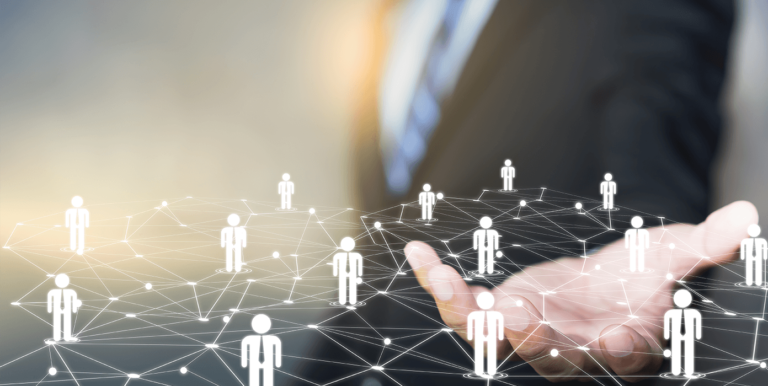 In today's customer-centric business environment, how you connect with your audience is almost as important as what you say. Communication sets the tone for the relationship, providing your customers with an engaging brand experience and your employees with a reliable and straightforward way to deliver it.
What is Customer Communications Management?
CCM is an outbound strategy that is accomplished with software tools that simplify and democratize communications, helping to align teams within an organization and boost customer engagement. While the concept itself is nothing new, customer communications management (CCM) has evolved in recent years.
In basic terms, CCM can be accomplished through live communication, such as live chat, instant messaging, phone calls or in-person interactions, or through digital and printed communications, such as email, text messages, statements or the invoices you send your customers each month.
Every communication with your customers will factor into their experience with your brand. For example, an easy-to-read invoice that is integrated with personalization and convenience, such as enabling payments with a single click, delivers a far better experience than a document with no integration. Sometimes, little things make a big difference and CCM helps organizations accomplish this.
---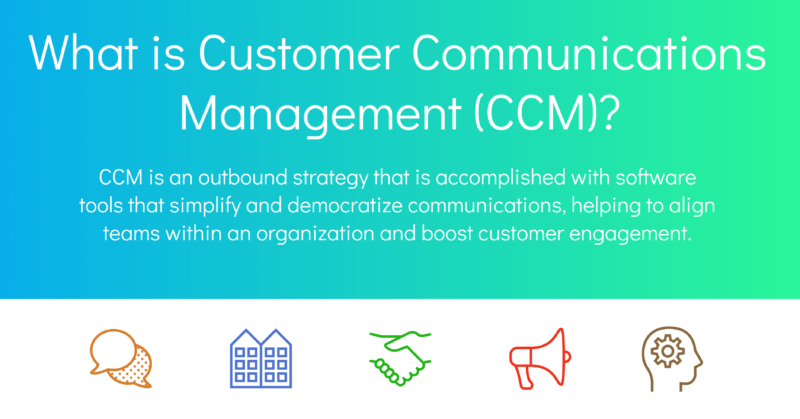 ---
How CCM Helps Organizations Grow
Today's digital environment makes it incredibly easy for consumers and businesses to shop, research, compare and communicate. However, everybody has preferences as to how they want to connect with your brand. Some prefer text notifications or alerts, others would rather be engaged via email, and many like to have a mix of printed and electronic communications.
The bottom line is—you can't just focus on one channel. Some customers won't hesitate to take their business elsewhere if your brand experience doesn't suit them, so it's vital to be able to meet them on their own turf with an omnichannel approach that offers many options.
A modern CCM enables many of today's most essential features, including:
Personalization. Personalized, contextual communications drive engagement and build strong relationships. Customers want to feel heard and understood, and personalization helps you accomplish that. According to Accenture, 91% of customers are more likely to choose brands that recognize them and provide relevant offers.
Nurture customer relationships at every point in the sales cycle. Strong customer relationships rely on the right messaging at the right time. So, for example, you wouldn't use the same communication approach with someone who knows very little about the brand as you would with someone who's ready to purchase.
Omnichannel communication. Omnichannel is no longer a "nice to have." It's an expectation. Customers want to know that when they speak to someone at your company that you're listening, and the only way to accomplish this is to break down silos and democratize communications across the organization. On the customer side, it's about removing friction. For your teams, it's about making it easy to delight customers and ensure the best possible experience.
Actionable data. When you implement CCM, you open the doors to detailed insights about your customers and how satisfied they are with your service. You'll have detailed data at your fingertips that help inform the way forward, highlighting areas that are doing well and also where you need to improve. Instead of operating on guesswork, you'll be able to leverage insights that help you grow and evolve, even during times of rapid scale.
Notifications. A CCM makes it easy to push out vital information to the right people. Whether you need to inform your employees about health and safety policies or letting your customers know what you're doing to protect them, CCM allows you to personalize, segment, and send messages quickly, so people have the information they need when they need it. Other ways to leverage notifications include payment or renewal reminders, claims or warranty information, and account activity notifications.
---
CCM Tools to Help You Grow
Successful businesses prioritize customer relationships, and as everybody knows, a strong, healthy relationship hinges on clear, interactive communication. A CCM strategy helps you delight your customers and build loyalty without complicating processes.
To maximize the value of your CCM strategy, it's essential to deploy the right tools. Partner with communications experts like FSSI.
FSSI
FSSI is a print and mail outsourcing service provider specializing in high-volume customer communications. We help businesses maximize engagement and brand loyalty. When you partner with FSSI, you get the benefits of being covered by multiple facility locations, state-of-the-art print and mail equipment, secure data processing, innovative backup/archival technology and an expert network security team.
Our CCM suite delivers the power and flexibility you need to enable highly personalized and engaging experiences and reduce costs and complexities typically associated with customer communications.
---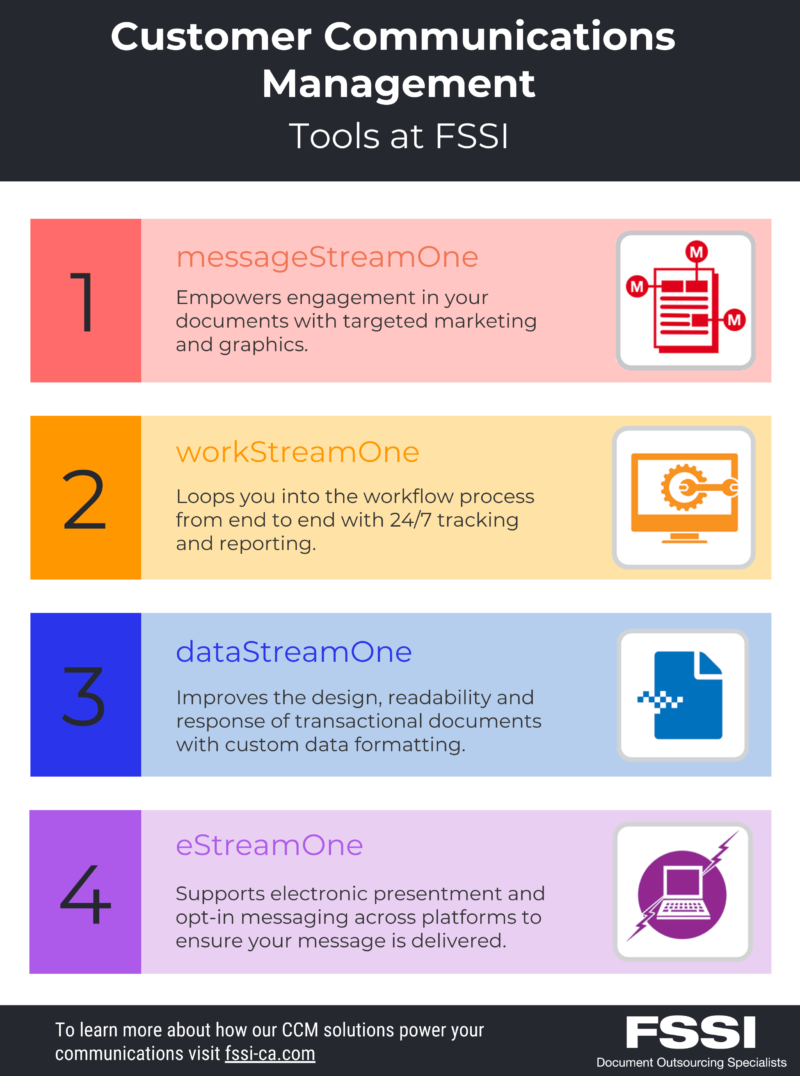 ---
FSSI Customer Communications Tools
messageStreamOne helps you make your documents more engaging with targeted personalized marketing and graphics.
dataStreamOne utilizes customizable data formatting to improve the design, readability and response of transactional documents.
eStreamOne supports electronic presentment and opt-in text and email messaging to ensure notifications are delivered.
workStreamOne empowers 24/7 tracking and reporting so you can be looped into the workflow process from end to end.
To learn more about how we can help, schedule a demo today. Call 714.436.3300 to speak to an outsourcing specialist about enhancing your customer communications.
---