Banks and Credit Unions, Billing and Payments, Color Psychology, Customer Experience and Engagement, Document Design, How-to Guides
Enhance Customer Statements with Effective Document Design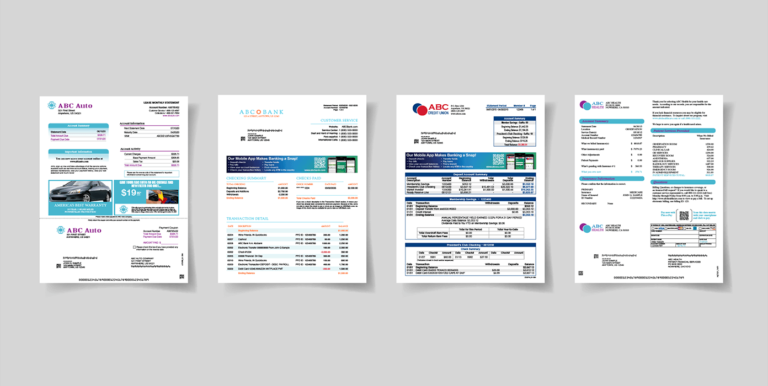 Improve Customer Engagement with Well-Designed Transactional Statements
Creating extraordinary customer statements goes beyond just conveying information; it's about nurturing relationships, boosting brand awareness, and increasing payment remittance. Discover these fun and authoritative tips to transform your business documents from ordinary to extraordinary.
Many companies still haven't realized just how valuable well-designed transactional documents are to their business strategy. Creating engaging financial statements, invoices, bills and marketing letters expands brand awareness, nurtures customer relationships and increases payment remittance.
Listed below are three statement design tips for instantly taking your documents from ordinary to EXTRAORDINARY:
---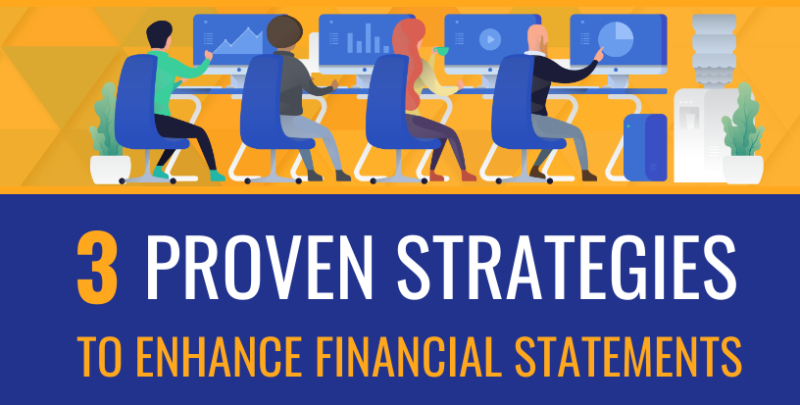 1. Grab Attention with Color to Highlight Important Information
Don't settle for dull and uninspiring black-and-white statements. Catch your reader's attention and maintain their interest by incorporating vibrant colors to highlight crucial details. Make your brand stand out by adding color to your logo, advertisements, offers and important messages such as account balances and payment due dates. This not only increases brand consistency but also creates a lasting impression that keeps customers engaged.
Monthly statements and communications offer monthly opportunities to display your brand. Add color and your brand's logo to increase brand consistency and create a lasting impression every time.
Where to add color:
Logos
Ads
Offers
Important messages (Account balance, payment due date, etc.)
---
2. Personalize and Captivate with Variable Data and Targeted Graphics
Take document design to the next level by creating a personalized experience for your customers. Utilize variable data printing to greet customers by name and securely incorporate their individual information into each statement. Make use of whitespace strategically to guide readers' eyes to the most important information without overwhelming them with clutter.
Additionally, go beyond text and numbers by incorporating targeted graphics and marketing messages. Consider using images that resonate with customers based on demographics or geographical location. By tailoring your statements to customer preferences and interests, you'll forge stronger connections and enhance engagement.
For instance, imagine receiving a statement that not only addresses you by name but also showcases personalized offers and graphics that align with your interests or location.
Combining your transactional documents with marketing strategies makes them more engaging and personal for your customers overall. Visit FSSI's blog about increasing ROI with well-designed documents for more document design tips.
---
3. Embrace Digital Transformation and Enhance Convenience
In this digital age, it's crucial to offer customers options and convenience when it comes to accessing and managing their statements. Embrace statement digitization and provide multichannel touchpoints to cater to different preferences. Some customers may prefer printed statements for various reasons, while others lean toward digital platforms for quick access. By offering both options, you cater to a broader audience and increase satisfaction.
Implement SMS and email notifications to keep customers informed about statement availability and payment due dates. Fast and easy payment options embedded directly within printed statements, such as scannable QR codes or digital wallet integration, make the payment process seamless and efficient. You can even incorporate cash barcodes for customers who prefer making payments in person at participating retailers.
Consider a scenario where you receive a text message notifying you of your statement's availability, and with a single scan of a QR code, you're seamlessly directed to a payment page where you can complete the transaction effortlessly.
---
Bonus Tip: Effective Payment Integrations and Enhancements
Scannable QR Codes
Customers can experience ultimate convenience by utilizing the power of their smartphones. With a simple scan of the code printed on their statement using their smartphone camera, they are instantly directed to their personalized payment page. Gone are the days of manually entering URLs or navigating through complex menus to make a payment.
This streamlined process ensures a seamless transition from reviewing statements to completing the payment, all with just a few taps on their smartphone screen. By leveraging the latest technology, businesses empower their customers to effortlessly manage their financial obligations, providing a hassle-free and efficient payment experience.
Digital Wallet Integrations
Customers can conveniently access information directly in their digital wallet without having to download a separate application or worry about compatibility issues.
Cash Barcodes
Customers simply bring their statement to a participating retailer (including 7-Eleven, CVS, Family Dollar and others), scan the unique barcode at the counter and complete the payment in cash.
Text Message Payments
One innovative and convenient option gaining popularity is the ability to pay your bills directly through text messages. With pay-by-text functionality, customers can receive their statement notifications and simply reply with a designated code to initiate payment. This seamless process saves time and effort, allowing customers to settle their bills with just a few taps on their smartphone screens. By incorporating pay-by-text into your document design strategy, you provide a cutting-edge payment option that aligns with the fast-paced, mobile-centric lifestyles of your customers.
Imagine receiving your statement notification via text message and effortlessly replying with a payment code to complete the transaction without the need for logging into online portals or visiting physical locations.
---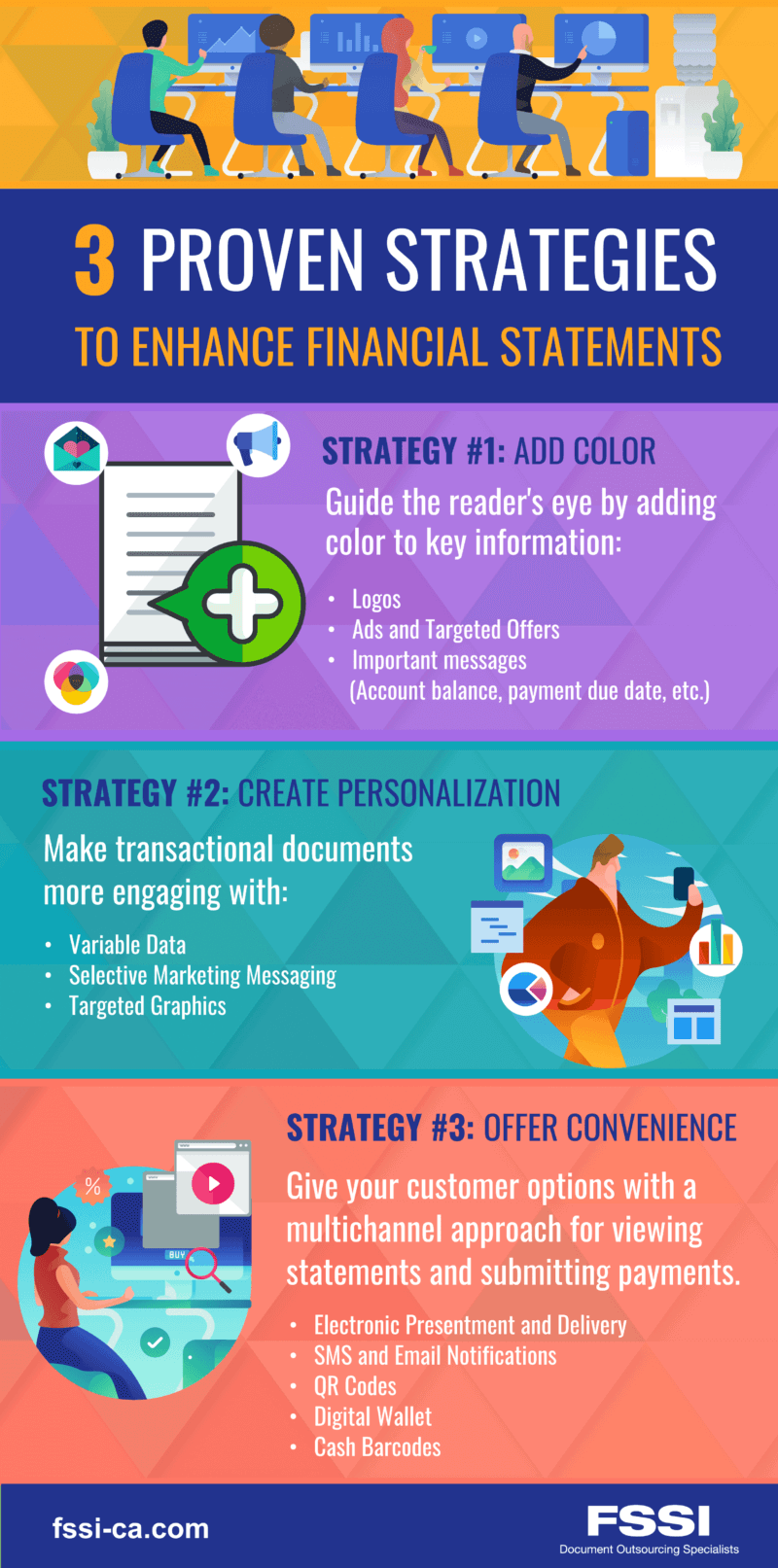 ---
FSSI
Implementing these tips will undoubtedly increase engagement, expand brand awareness, and drive payments with your transactional statements and documents. For expert guidance on document redesign and custom communication strategies, partner with FSSI—a trusted technology and customer experience expert.
By enhancing your customer communications, you'll not only improve retention, engagement, and collection rates but also maximize the strategic value of your marketing efforts. With FSSI's state-of-the-art facilities, secure data processing, and expert network security team, you can trust that your critical communications are in safe hands.
Contact FSSI at 714.436.3300 today and speak to an outsourcing specialist who will help you take your customer document design to the next level.
Remember, effective document design is the key to captivating customers, boosting brand recognition, and driving business success.
---