Data Security and Privacy, Healthcare & HIPAA, Regulatory Compliance, Technology and Mobile
The Importance of Data Security and Privacy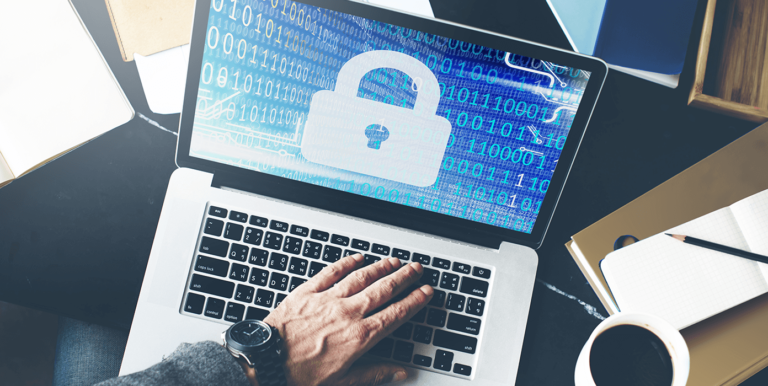 Why is Data Security and Privacy Important?
Is your company doing enough to safeguard your sensitive customer data? Data security and privacy are vital if you want to protect the sensitive personal information of your customers. Not to mention, maintaining your company's reputation. Don't be fooled into thinking that big companies with big budgets are safe.
Between 2013 and 2014 J.P. Morgan Chase, Home Depot, and Target all fell victim to cybersecurity breaches. J.P. Morgan Chase's data theft resulted in compromising the sensitive consumer information of an estimated 76 million households. Home Depot's cyber attackers stole up to 60 million credit card numbers. Target suffered the largest security breach when hackers accessed the personal information of 110 million customers. All three of these companies are powerhouses in their industries. This shows that no matter how big an institution may be, they are still vulnerable to hacking.
---
How to Handle a Security Breach?
Don't let data security breaches happen to your company. You need to arm yourself with cybersecurity expertise and gain a better understanding of the perils of unsecured data. But don't panic, data security doesn't have to be your company's specialty. Privacy matters to your customers, it should also matter to your company. You can align yourself with a company like FSSI that specializes in processing and storing data to minimize your risks.
---
Data Security and Privacy Basics
To properly explain the importance of data security, we must first define data. Data is the information you collect to make decisions and stay in touch with your customer. Names, addresses, birthdates, past purchases, credit card information, social security numbers, and driver's license information. These are just a few examples of sensitive information that a business might collect, and why data protection matters, now more than ever.
Possibilities for companies to apply data may include reaching out with personalized marketing, building consumer loyalty with rewards systems, or even reminding patients of their next doctor visit. There are many choices when utilizing data to grow your business and increase consumer response rates. Unfortunately, a company is not the only entity that might have an interest in this data. Hackers are constantly trying to break through data centers to steal consumer data. The repercussions can be devastating for both individuals and companies.
Privacy matters. Stolen data can ruin a person's life. Identity theft and credit card fraud are among the largest problems companies have to combat while handling important consumer information. You have a system and procedure in place to protect your customer and business data. Everything seems to be working just fine – but are you doing enough? Many businesses have experienced a hack without knowing they'd been hacked. Many institutions have lost loyal customers and tarnished their brand's reputation by losing sensitive customer data. Do you think J.P. Morgan Chase, Home Depot and Target knew that millions of their records were being compromised and did nothing?
---
FSSI's Certified Secure Data Processing Facility
In addition to protecting sensitive customer information from misuse, companies must also meet an array of federal, state, and local standards and regulations when it comes to data handling best practices. If companies are not compliant, they expose themselves to expensive fines and penalties. It's best to align yourself with a company that understands the data processing security environment. FSSI is a certified secure printing company and has highly regulated security procedures in place for processing your important data.
FSSI is a technology company that specializes in outsourcing print and mail services for clients nationwide. We process and store all data is processed in our secure facility in Santa Ana, CA. Our industry certifications for security and process controls provide clients in highly regulated industries. We provide secure financial printing services for a variety of industries. We work with industries such as finance, healthcare, insurance, and others. Our certifications assure clients that their confidential customer data is being processed following the strictest industry standards.
Processing and storing secure data are not only one of our specialties but our main priority. We've built our facility in Santa Ana to meet and exceed client requirements for securing their data. Compliance with local, state and national information security and privacy regulations are verified every year. This ensures that we continue to maintain the highest standards. We run SSAE18 Type 2 audits each year to confirm we are up with the latest standards.
---
SSAE 18 Audits SOC 1, SOC 2
Working with financial institutions (banks, credit unions, mortgage companies, etc.,) requires strict compliance with data regulations. SSA18 Type 2 is an audit to measure how an institution's control over financial information.
"We have an SSAE18 Type 2 audit performed by a third party each year, but we are constantly auditing ourselves throughout the year to make sure our facility is secure and compliant," explains Andrew Rachal, Security and Compliance Manager at FSSI.
We've passed several other security tests in conjunction with the SSAE-18 Type 2 audit. These include network vulnerability, social media, and a risk assessment. These results affirm FSSI's commitment to providing clients with best-in-class data protection services, satisfying their mandated security requirements, and vigilantly safeguarding consumer data.
---
Additional Cybersecurity Customer Privacy Features
More goes into protecting customer privacy than providing a secure network. The facility that stores your company's data should also be certified for you to be in remain compliant. FSSI's Santa Ana facility has multiple levels of security to ensure a secure environment for your company's data. Only certified team members have access to the data handling parts of the building. All employees must sign a confidentiality agreement to safeguard data and pass a third-party background check and drug test to work inside the facility.
FSSI team members must carry key-card badges around the building to allow FSSI to control and track access to the facility and secure areas. We permit building access only from the reception area by the receptionist. All guests must sign in with a valid ID. Guests must have an FSSI team member escort them at all times. Motion-activated video cameras are positioned in critical areas of the building. These cameras record the activity and we monitor them 24 hours a day.
Your data security practices and confidentiality should never be taken lightly. By applying data correctly to your company's interactions with clients promises great results. However, this can also leave you vulnerable to data theft if proper security measures are not followed. Remember to always safeguard your company's data and work with companies that meet or exceed your company's data handling standards.
There have been many data privacy issues in the last couple of years. Make data protection and privacy a priority. For more information on FSSI's secure data privacy protection and security features please visit data processing outsourcing, facility security practices or call (714) 436-3300 to speak with an account representative.
---