Banks and Credit Unions, Billing and Payments, Industry News, Technology and Mobile
Mobile Wallets Leave Traditional Wallets in the Past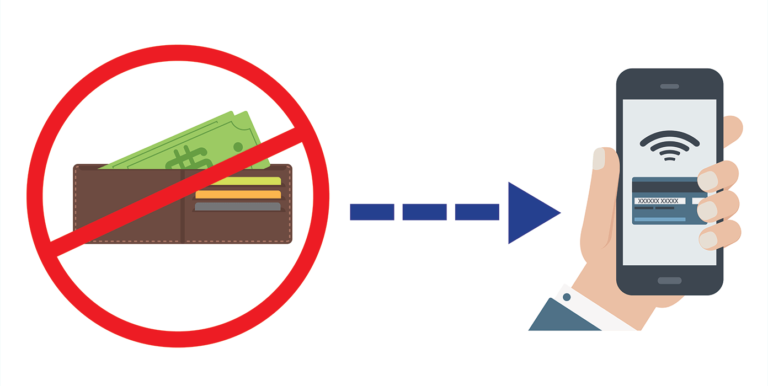 How Mobile Wallets are Changing the Way We Handle Payments?
In a story published in May 2014, the Washington Post reported that eight in ten people carried less than $50 in their wallets. In the months since then, there's a good chance that statistic has increased to nine in ten. Most people carry wallets to keep their credit cards, driver's licenses and children's pictures, but very few actually put money inside them anymore. The move towards a cashless society is closer than ever. Mobile wallets have arrived, but will they ever replace a traditional wallet?
Smart bank cards, cell phone-based credit card processing, and other technologies have almost replaced cash completely, and there are significant benefits for consumers and financial institutions.
---
What are the Benefits of Mobile Wallets?
We all can remember a time when have scrounged for change for a vending machine. Or getting to the checkout line at a grocery store and realizing you forgot your wallet. This new mobile payment technology is changing the way payments are handled. There are many benefits of mobile wallets and electronic payments:
Consumers have their phones with them all of the time. Mobile payments ensure that you are never caught without money to pay for goods and services.
Mobile payments are infinitely safer than carrying cash. Phones are secured by passcodes, as are debit and credit cards, which makes them a more convenient option.
Spending is easier to track when not using cash. Anyone who has ever drawn cash only to find it gone, with no recollection of what they spent it on, can vouch for that!
The growth of mobile payments has seen an increase of 37% every year. The convenience of mobile payments is not lost on consumers. People are starting to use mobile in growing numbers.
---
Businesses of All Size Have Equal Access to the Internet
There was a time when small businesses, could only accept cash or checks. There have been many recent advances in mobile payments from Square, TD, Intuit and other companies. They have made it possible for business owners to affordably accept debit and credit card payments on mobile devices. These mobile payment options are a big leap forward. However, there really hasn't been an affordable and easily accessible option for small businesses looking to use NFC payment technology. Mobile payment solutions like Google Pay and Apple Pay may be the catalyst that changes all of that. Many experts predict only 23% of all purchases will be cash in 2017. It's only a matter of time before small businesses catch up.
---
How Mobile Wallets Benefit Banks?
The truth is that the banking process at its core really hasn't changed too much over the last decade. If a consumer wanted to make large transactions, they entered a branch. Most pay for small transactions via check, cash, or credit. ATMs made the process a bit easier for everyone. However, there haven't been any major disruptions in the banking industry for a long time.
Mobile payments are set to change the way financial institutions operate. Banks who are at the forefront stand to benefit hugely. With mobile wallets going mainstream, banks will be able to have smaller, leaner physical branches, and potentially fewer ATMs. In the future, everyone will have their bank in their pocket. This development will enable the banking industry to have better data about customer spending patterns and offer more in-demand products. The fact is, for consumers, small and large businesses, the rise of the mobile wallet is a great thing. Long live mobile payments.
Learn more about eStreamOne, FSSI's electronic bill presentment solution and see how we can help support your mobile payment strategies.
---