Branding, Color Psychology, Document Design
Achieving Brand Consistency Through Color Management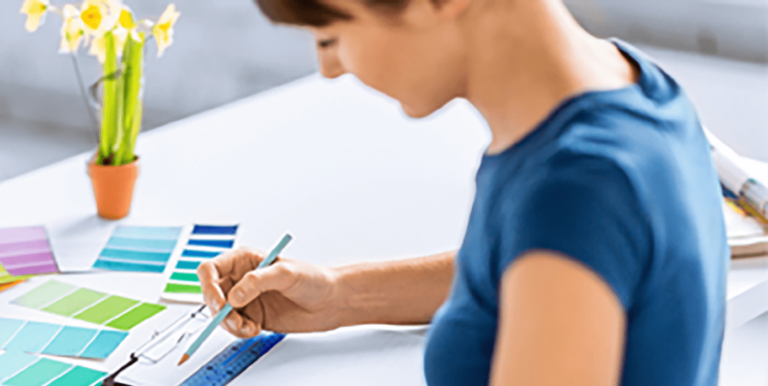 See the new updated version of this post here, Brand Consistency and Color Management
What Is
Color Management?

How Can it Affect Brand Recognition?

Color management is the process of controlling color production and quality. This occurs when reproducing color on various devices and across different media. Colors can look very different when printed on different devices, viewed in different lights, or printed on different surfaces. Quality control is critical because colors are part of the system consumers use to tie a message to a particular company.

Association is integral to success because consumers, with busy lives and never-ending distractions, don't have time to carefully read every ad or document sent in the mail. If consumers don't recognize your branding, important messages might end up in the trash. To learn more about how color affects your messaging we recommend reading Top 5 Things to Know Before Adding Color to Statements
---
What is Brand Consistency and Why is it Important?
The most successful companies in the world understand that an easily identifiable brand is their secret weapon. It's what sets them apart from their competition. Brand consistency is very important and your brand should be consistent no matter where and how you use it. McDonald's branding is a great example of the power of consistency. Visually, the consumer shouldn't see a difference whether the logo appears on a cup, the sign outside the building, or even an advertisement on the Internet.
Uniform branding provides McDonald's with instant brand recognition and the credibility that goes with that recognition. Consumers buy from brands they know and trust. No matter where a consumer travels in the world, they know those golden arches are McDonald's. They know exactly what to expect – there is no brand confusion.
Brand confusion happens because your brand is not consistent and is not set in the consumer's mind. Many companies fall into the brand confusion trap because they do not use the same colors throughout their entire branding process. They may use one color on promotional products, another in print ads, and another in online advertising. You can eliminate this problem through strict color management practices. Check out our Glossary of Printing Terms to learn more about color and color psychology.

---
Cut Your Company's Production Costs
Thanks to digital color printing technology advancements, customers can demand a quicker turnaround on their branded projects at a more affordable price. Color matching specialists at FSSI work closely with clients to color manage their print jobs on surfaces that produce greater value for the price point. The results consistent color accuracy and more economical printing for the client.
"Clients sometimes bring in printed materials that are inconsistent in color. Other companies simply want to shift to a more affordable full-color print process. Many print vendors are switching from laser printing to inkjet printers. This is due to advancements in digital, high-speed inkjet technology. We are now able to produce full-color documents at a more affordable price. While Inkjet technology has many benefits for both print facilities and their clients, challenges exist with producing the same vibrant color one would expect from laser technology. For example, laser printers are toner-based and the toner sits on top of the paper producing a more saturated color.
Inkjet printers are 4-color process printers with water-based or pigment ink that is absorbed more into the paper. This can potentially dilute the vibrancy of the colors. My job is to make up for that difference with Color Management. With it, we can control the print quality so our clients' brands are consistent from one document to the next. The great thing is, unlike laser print processes where colors are manually controlled, once a client's brand colors are chosen, they are produced consistently on every page because the colors are digitally programmed into the printer", explains FSSI's Color Specialist.
---
FSSI's

Color Management Expertise and Process

When companies come to FSSI for color management we ask them to bring in a single visual target. The target will typically be a printed version of the company's logo that we will use as a guide for matching all subsequent print jobs. FSSI's color specialists use a light booth to correctly view the colors that need to be matched.

A light booth is a station that lets specialists view color differences without being impacted by light variations. We also use Tint books because they help us match your project needs with color samples from Pantone's Matching System (PMS). PMS is a color reproduction system that assigns numbers to color variations to properly organize them for easy use.

Printing companies such as FSSI have tint books for every single surface utilized for printing. Although tint books can be extremely helpful, know that choosing the right PMS color can be tricky. Specialists use light measurements to find the closest matching PMS color for print reproductions. However, you need to be aware that the closest match may not look right to the naked eye. In those situations, it's best to let the human eye be the final judge.

"We had a client who tried using color management software to find the closest color match to their current logo. Unfortunately, the closest PMS color match by machine was visually too different from the logo and the clients were not happy with the choice. I had to go back and use the PMS color that looked best to my eyes. The client loved my choice and FSSI has been in charge of their color management ever since", explains FSSI's Color Specialist.
---
Color Management Made Easy
Color management can be a daunting process for companies without experience in the process. When you lack proper color management, your company logo might look different on each print surface. As a result, the logo color on business cards, billing statements, and other important documents can look different on each surface. Even though you are using the same PMS color. FSSI always has color specialists on staff to assist with color matching.
Our attention to detail ensures that we calibrate each job is individually on our printing devices. This ensures we produce the same printed color over a variety of different surfaces. Once device profiles are set, they never have to be changed again, allowing your company to maintain brand consistency on all future prints.
Color management is an important element in successful branding. Don't fall into the trap of inconsistent branding and the pitfalls of brand confusion. Brand consistency and quality are necessary when building brand loyalty. When it comes to marketing and brand awareness, looks matter and color management matters.
Check out Vet that Vendor: Important Questions to Ask a Color Document Outsourcer to learn what you should look for in a potential print and mail services partner.
---