Banks and Credit Unions, Billing and Payments, Business Process Improvement, Customer Experience and Engagement, How-to Guides, Technology and Mobile
Improve Your Customer Service By Adding SMS Text Messages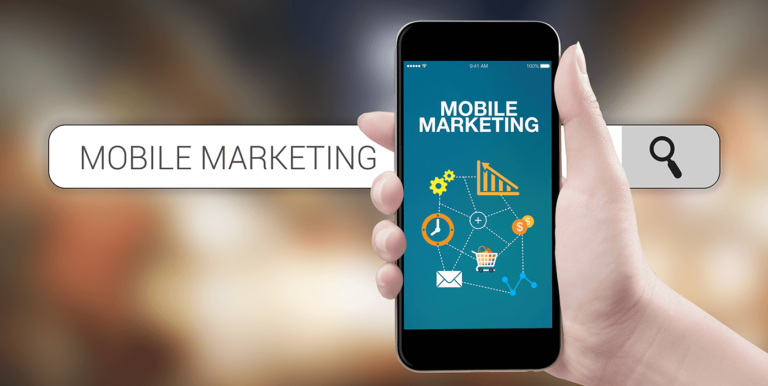 SMS Text Messages
Text messaging is one of the most innovative forms of communication developed in the Digital Age – instantly putting information into people's hands. And It's quickly becoming a valuable tool for businesses, with 78% of consumers saying that text messages are the fastest way to reach them for important service updates and purchases (nope, texting isn't just for personal use anymore).* The best part is that utilizing electronic messages provides a more efficient form of customer service – creating an easier way to connect and send critical information, in real-time.
We all use text messaging but may not know exactly how it works. SMS services utilize integrated software to manage and send messages, facilitating a streamlined way to provide quick communication regarding basic account notifications, marketing messages, bill pay and document delivery. Two-way texting provides instant access to customers and representatives while still meeting compliance requirements. Fast outreach, immediate receipt and high response rates make it a secure, convenient and effective mobile notification option.
In the business world, text messages provide:
Real-time access to customer service representatives
Targeted variable data for a personalized exchange of information
Secure links to documents and/or payment portals
Convenient "pay by text" options
Print and mail integration by adding text message prompts on documents and envelopes
When it comes to providing the optimal customer experience, text messages can encompass all announcement and information types – payment reminders, past-due alerts, document availability, account updates, promotions and more – so you can effectively provide your consumers with the information they need to manage their accounts – all in a quick and compliant manner.
---
Top Benefits of Using Text Messages for Customer Service Teams
Instant access to account information, convenient forms of billing access, payment portals and real-time responses from reliable customer service representatives are just a few of the benefits of text messaging. Here are the top five ways texting enhances the management of your company communications:
1. Immediate Notifications Keep Customers Updated and Informed
Immediate responses and notifications are becoming increasingly necessary as technology continues to evolve. Automated messages with targeted offers, account notifications, payment reminders, past-due notices and compliance-related messages keep consumers constantly informed and engaged with your business. There is no lag time, because the information is constantly available – keeping people in the know. You'll maximize satisfaction and retention by implementing text messages into your communications strategy (i.e. more informed customers are happier customers).
2. Easy Document Access Provides the Ultimate Convenience
Texting gives your customers quick and easy access to documents, information and current offers – with up-to-the-minute notifications and links. Let's face it, people don't want to wait – it's all about now. Quick and seamless access improves the overall quality of the customer experience because the information is literally at their fingertips via their mobile device. This mode of communication helps bridge the gap between "waiting" and "getting" the information that's needed – there's no struggling to get the information they want.
3. Faster Remittance Improves Your Company's Bottom Line
Quicker payments mean good business – literally. Not only is it convenient for businesses to provide eBills and text notifications, but "pay by text" billing systems can help increase customer response rates, simplify account access and improve collection rates – a win-win for your collections strategy. Late or delinquent payments can also be reduced by including access to payment portals in text messages – making it as easy as possible to remit payments with a mobile phone and manage account data.
4. Real-Time Responses Provide Reliable and Timely Information
People expect immediate and helpful responses from customer service reps – that's the cornerstone of quality support. Two-way text messaging can help your business deliver prompt and reliable assistance. By having go-to access to representatives who can answer pertinent questions about billing, accounts and amenities, consumers receive efficient and immediate help that they can rely on – a huge plus. You can also incorporate automated responses to address commonly-asked questions or meet more generic needs.
5. Up-to-the-Minute KPIs Provide Full Transparency with Important Metrics
To see the exact benefits of a strategic text messaging strategy, you can access FSSI's 24/7 KPI dashboard with the analytics you need to measure the effectiveness of your SMS marketing efforts. Response and delivery rates will allow you to measure engagement while opt-in and opt-out rates deliver the exact information you need to better target your ideal markets and consumers. You'll be fully informed with up-to-the-minute analytics.
---
What is TCPA Compliance?
Not only is it important to maintain customer outreach through texting, it's also important to ensure that your communications follow TCPA compliance. While the Telephone Consumer Protection Act (TCPA) was initially created to fight against unsolicited business calls, its protections now cover a broad range of delivery methods, including SMS text messaging.
That's why it's important to find a partner that can help you utilize and manage these services for numerous regulated industries – from healthcare and insurance to banking and billing support. With the right security, compliance protocols and privacy laws in place, you'll have a safety net to ensure you're following ever-changing regulations, only sending to people who have opted in to receive messages and only to valid devices. These automated security precautions will reduce risk and improve overall delivery rates.
---

---
Important Text Messaging Facts and Statistics
In a world where most consumers own a smartphone, the analytics and statistics speak for themselves. See how prevalent it is to send text messages and how effective it can be to target customers via their mobile devices (some of the stats may surprise you):
Smartphone users check their phones on average 52 times a day*
About 35% of adults say they use their smartphone "very often" or "fairly often" for business uses outside of normal working hours*
Smartphone usage has risen to 85% of the population (i.e. about 270 million Americans own a smartphone)*
SMS text messages have an open rate as high as 98% (compared to just 20% of all emails)**
The average SMS response rate = 90 seconds; the average email response rate = 90 minutes**
Text messages have a 209% higher response rate than phone, email or Facebook**
Nearly seven out of 10 users like receiving SMS notifications from their bank**

---
How Does Text Messaging Fit into Multichannel Marketing?
A results-oriented marketing strategy doesn't rely on just one channel to target customers – it includes many. Text messaging is a highly effective way to communicate about account notifications, bill pay options, document delivery, and more. However, combining these efforts with other channels enhances your overall efforts. Think of how effective a text campaign is when it includes a link to your website, driving users to a specific page from their mobile device (not to be confused with an automated push notification, which is a pop-up message within an app.) Then, you can reinforce the call-to-action via email. This is one example of how a multichannel strategy works together to reach a common goal.
Adopting a multichannel approach in a customer assistance setting provides multiple ways for businesses to give their consumers easier access to their accounts and manage payment information. Banking, financial and mortgage companies are just a few examples of how SMS texting is an incredibly effective communication tool. Going even further – variable data can help you precisely target consumers with relevant offers and information for ideal one-to-one communications. Never has there been such convenient access to consumers and businesses alike. By offering multiple channels of engagement, there is a steady stream of information to create the optimal customer experience.
---
Add SMS Text Messaging Today
Take advantage of the immediate response time, two-way interaction potential and high level of real-time engagement with SMS. No matter what industry you're in, text messaging provides the key to elevating your overall support strategy. There's no reason not to incorporate this preferred method of communication as a vital part of your multichannel approach. It's an easier way to connect with your customers and deliver critical information in a secure and compliant manner – and increase your overall revenue.
Call (714) 436-3300 today to discover the tools and strategies your business needs to get the most out of SMS texting. Your customers and support team will thank you.
---

Sources:

*2018 Global Mobile Consumer Survey from Deloitte
**35 Must-Know SMS Marketing Statistics in 2020, techjury.net