Customer Experience and Engagement, Marketing Strategies
Consumers Expect a Seamless Customer Experience from Site to Store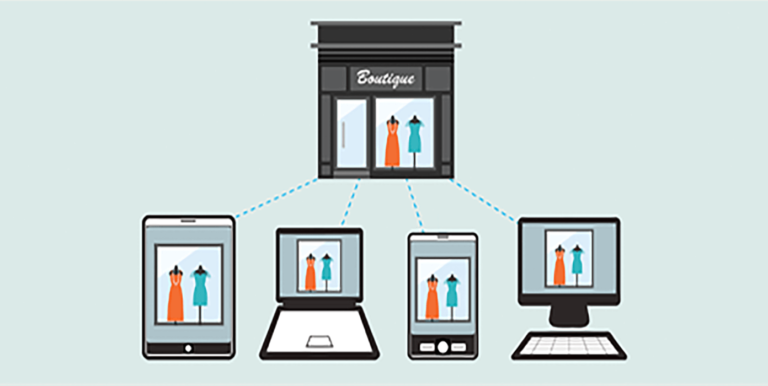 How to Create a Seamless Omnichannel Customer Experience?
The importance of eCommerce has grown substantially over the last decade. Consumers no longer use company websites solely to find basic information. Information such as hours of operation, contact information or a description of products or services. They expect the same kind of experience on a company's website as they receive in the physical store. As a result, this means that businesses need to create a seamless shopping experience from a physical store to your website. How exactly can this be achieved? It's all about providing online customers with stellar customer service, convenience, and consistency.
Providing a Complete Customer Experience
When a customer walks into a physical store, they expect help immediately. Walking around a store without being approached with assistance is usually a sign of poor customer service. A business may not think this same sort of attention is required on its website. After all, a visitor should be able to browse through the site and find the information they need on their own, right? Not exactly.
First of all, you should design your website in a way that is easy to navigate. Secondly, if a visitor needs assistance, the website needs to make it easy for them to get it. For example, if a visitor cannot process their payment on an eCommerce page, they might be tempted to abandon their shopping cart out of frustration. There are a few ways that businesses can provide a seamless shopping experience. Offer good customer service through these on-site optimizations:
FAQ page – Set up an easy-to-read FAQ page that provides customers with easy solutions to common questions they might have. Visitors should not have to search through the nooks and crannies of a site in an attempt to find a solution.
Contact information – Provide customers with a seamless customer experience by offering more than one channel of contact. You should position contact information clearly on every page of a website. This information should include a phone number, an email address and a link to the business's social media channels.
Live chat – Many eCommerce sites are beginning to provide live assistance in the form of a pop-up message box. Some sites greet visitors as soon as they arrive on the web page. This allows consumers to get answers to any questions immediately. Live chat is an excellent way to improve the customer service of a site.
Consistency: Messaging, Customer Service, Ease of Use
The branding and product selection on a business's eCommerce page should be consistent with its physical store. Presenting a consistent customer experience is very important to guarantee positive customer interactions. Delivering a consistent experience with the brand also helps the company maintain a good reputation. Always make sure that the pricing of your products and services are consistent, whether in-store or online. Of course, some special promotions and pricing are dependent upon whether or not the purchase is made online or in-store. This strategy helps make the experience of the brick-and-mortar store and online experience, seamless.
Online and Offline Integration
A company should not treat an eCommerce page as a separate entity. An eCommerce page should directly connect to a store's operations. If a customer wants to order an item online and pick it up in-store, that option should be available. Further, if an item isn't available at a physical store, a customer should be able to conveniently order it from the eCommerce page.
To strengthen a company's brand, a business must provide consumers with a seamless shopping experience by connecting the eCommerce platform with the physical store through the application of convenience, great customer service, and consistency.
FSSI's custom data formatting tool, dataStreamOne, offers variable data printing solutions that can help support your brand and customer-building loyalty initiatives consistently in both print and electronic media.
---