Banks and Credit Unions, Billing and Payments, Business Process Improvement, Customer Experience and Engagement, Technology and Mobile
Improve Payment Remittance and Collections with Multichannel Payments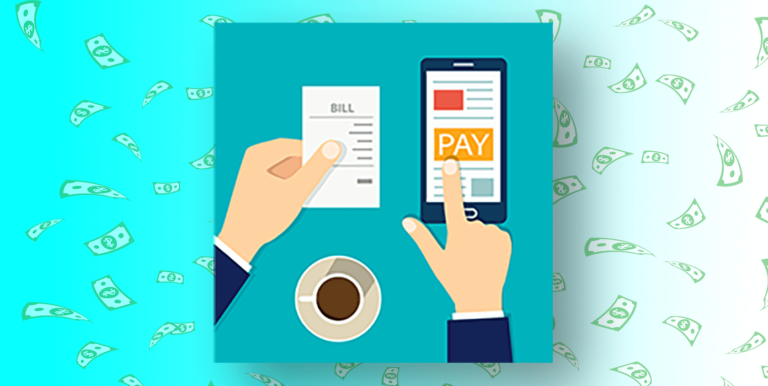 Tips to Improve Payment Remittance for Customers
In business, getting paid on time is very important to the success and health of a company. Most businesses provide a service, bill their customers, and await a remittance payment. When payments are delayed, the problem may be out of your control. According to nbcnews.com, "25 percent of adults aren't paying their bills on time." This number may seem overwhelming, but all hope is not lost. Why not help the process by making it as convenient as possible to pay on time? Encourage timely remittance from your customers by pairing a multi-channel bill presentment and payment option with incentives to pay.
---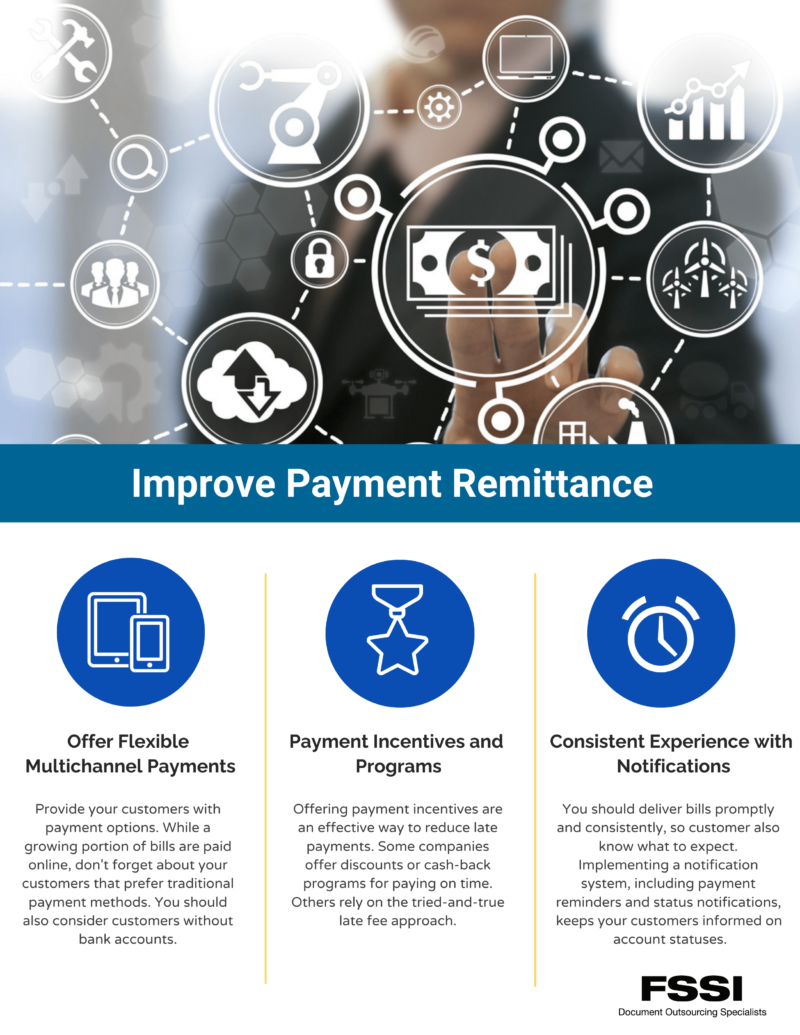 ---
Bank Transfers and Remittance Payments Are Evolving
Remittance payments and the way that money is transferred have changed. There are steps you can take to help your customers pay their bills and allow them to send and receive money easier.
Provide your customers with payment options. The majority of bills are now viewed and paid online. However, that doesn't mean it is time to make a full switch to mobile billing and payments. Don't forget about the customers who prefer traditional or alternative approaches for remittance. You may find that older customers tend to favor receiving and paying their bills via mail.
You should consider your customers who may not have access to banking and are sending money through third-party vendors. While it is important to have digital and mobile billing and payment methods available, it's also important to be mindful of the people who might not want to make that switch.
Below are some different options for multi-channel billing and payments:
Mobile and Electronic Payment Methods
Mobile payments and other electronic billing payment methods add a level of convenience for your customers. Communication and payment remittance can happen instantly in the digital world. The convenience of communication at our fingertips has led to drastically increased response rates.
The email channel only has a 20 percent open rate and SMS text messages have an impressive 98 percent open rate. Not only that but most text messages are opened within three minutes or less. The process is faster and you can easily view delivery statuses and other metrics. Both email and SMS are communication options your customers will have to opt-in to receive. Interacting with customers on multiple channels and on channels they prefer has been a proven way to improve customer response rates and collections.
Traditional Mail
Despite the rumors, traditional print is surely not dead and there are still people who enjoy receiving physical mail. Many older customers prefer receiving a bill or invoice through the mail and mailing a check back to remit their payment.
Surprisingly enough, the print industry is experiencing a renaissance among younger generations as well, whom many businesses would assume are going paperless. Millennials prefer multichannel communications and a blend of both print and electronic communication, especially when it comes to receiving bills.
Bill design and layout are more important than you think, especially to younger customers. Adding color to your customer documents will improve response rates by 24 percent. Color helps our eyes jump to information deemed important on a page. Adding highlight color to your customers' "Amount Due" and "Due Dates" can be a real game-changer. To find out more information about adding color and variable data printing capabilities, read FSSI's blog "Why Job Appropriate Color is Just Enough."
Third-Party Payment Processing Vendors
Unfortunately, not all of your customers have access to bank accounts. This could happen for several reasons that can be as complicated as fixing identity theft or as simple as not wanting one. Retailers such as CVS, 7-Eleven, and Family Dollar all work with third-party vendors to provide a channel for customers without access to banking to pay their bills via cash.
Partnering with these vendors adds extra convenience to customers who once had to trek to brick-and-mortar storefronts to pay their bills. It was a hassle for those customers to pay bills on time because they didn't have an account to link up to for electronic payments. With these payment processing partnerships, payment remittance can be easier and more accessible than ever.
---
Your Punctuality Feeds Their Punctuality
No matter the communication channel used, punctuality is important to the document delivery and billing process. Documents should be delivered on time, and if possible, even early. This gives customers additional time to remit payments. During the payment process, a reminder and follow-up may be all the customer needs to send off the payment and avoid late fees. By sending supporting messages and due-date reminder notifications, you can help keep customers informed and get paid faster.
---
Create Clear Expectations and Incentives
There are several ways to discourage late repayments, but that starts with the contract and terms. It is of the utmost importance to relay to your customers well in advance the expectations regarding the payment schedule, and penalties in place if they fail to comply with these rules.
Additionally, offering incentives for early remittance encourages the regularity of on-time payments. Some companies offer a discount for paying early or have a reward system such as cashback when a bill is paid on time. Late fees can be applied to discourage failure to pay.
Find the multichannel payment remittance strategy that works best for your company and your customers. Call us at 714.436.3300 to set up a consultation.
---