Customer Experience and Engagement, Marketing Strategies, Millennials and Gen Z
Social Media Marketing: Boost Customer Engagement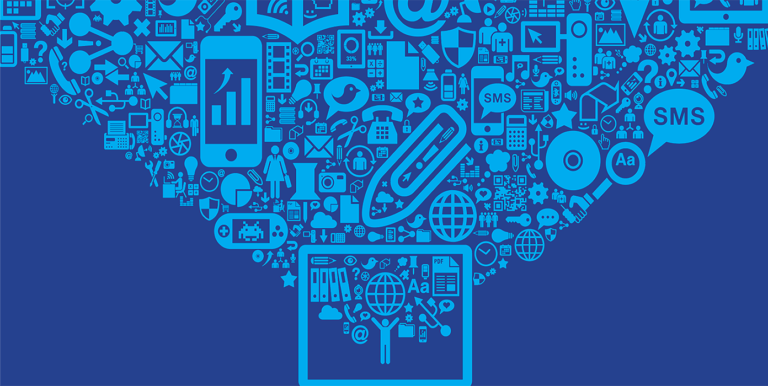 Using Social Media Marketing to Boost Customer Engagement
Social media marketing, when utilized properly is a great strategy for building engagement with your consumers. Social media has evolved drastically over the last couple of years. One thing about social media marketing that will never change is the best way to use social media for your business. This one universal social media marketing tip is called value-added content.
Social media is best used when not directly selling to your customers. Nothing turns a customer off faster than the constant pressure to buy. It is important to create content that really has value for both potential and current customers. Unfortunately, in our high-tech world, competition is everywhere, making it even harder for companies to stand out from the crowd.
If your current social media marketing strategy focuses on selling, consider switching tactics and focus on 'relating' instead. Enter Value-Added Content Marketing. This technique lets companies build stronger relationships with their customers and deepen customer loyalty to the brand. We are going to discuss value-added content, how you can implement it into your social media strategies, and discuss the importance of a compelling offer.
---
What is Value-Added Content?
Valuable content is creating marketing materials that provide a benefit to your consumers. This applies to both current and potential customers. Value-added content should make customers want to interact with your company. Consumers have become immune to traditional advertising. A lot of people think advertisers are just playing on their emotions and not selling with sincerity.
The overload of advertisements has most people tuning out. Consumers can fast forward through ads, pay extra to enjoy their favorite apps free of commercials, and even send all their marketing emails to spam. It is a harsh reality for marketers, but people don't trust advertising messages anymore. Consumers trust other consumers.
Social media platforms are a great place to utilize content marketing because of their huge audience and it's where people go to connect. Content Marketing, especially on social media, is more powerful because a live person serves as your brand ambassador and represents your company's voice.
Consumers love being able to express their opinions and get feedback directly from a company. This is a huge plus for companies because word-of-mouth marketing is the best free advertising your company can get. Social media is a forum where customers can share your content with friends or give honest feedback on what could be improved. Remember to always listen to what your consumers are saying. Their likes and dislikes should shape your strategy.
---
Don't Sell Products, Sell a Lifestyle
Know your audience. The only way to sell value is to know what your customers want. Become immersed with information on groups they associate with, learn what makes your customers happy, and definitely explore what upsets them.
People are constantly striving to better themselves. "How to" articles and blogs are a great way to gain the attention of your consumers. Not to mention pretty much everyone enjoys a good "Top Ten List" now and then. People want information that helps them solve problems in their lives. Captivate people's interests by educating them on issues they care about and how your brand makes their lives better. Once you get their attention, the real work begins, how to keep their attention.
---
Drive Engagement with Visuals
People are naturally very visual. Videos, memes, and pictures will always garner more attention than plain text. Quality counts in the visuals you choose to represent your company. Use professional videos and graphic artists to create original content.
Attention spans can be short so the length of the videos should be kept to a minimum. Capture more viewers by packing the content full of relatable emotion. Use your visuals – whether they are humorous and entertaining or thought-provoking and compelling – to build emotional connections with people.
---
Update Your Consumers
Don't become 'out of sight and out of mind.' Keep current and potential consumers interested by updating them with the latest events and news from your company and the topics that concern them. Consistency is king when building relationships.
Develop a schedule – a communication calendar – for your social media posts. If your consumers cannot rely on you, they will look elsewhere. Social media sharing apps like Buffer are great for scheduling posts in advance so you don't have to worry about them getting lost in the daily crush of business activities.
---
Analyze Your Results and Make a Compelling Offer
Keep track of all your customer interactions. Gather and organize consumer data from social media activities and generate customizable marketing material that can be used to target ads to specific groups and individuals.
Now it's finally time to make a compelling offer. Your offer should be customized based on a detailed analysis of your data. You might want to offer certain customers a subscription to your newsletter. Others might receive a coupon because they visited your company's blog.
Another social media marketing tip is to offer them specialized discounts as a reward for completing a survey. It is very important to avoid confusion in your messaging, and offer clear benefits for all offers. Highlighting reviews and testimonials is another effective way to convince customers to learn more about the value that your product or service offers. To stand out in the social media marketing industry you must be able to stand out and offer something that your competitors don't.
The objective of Value-Added content marketing is to engage with consumers without directly selling to them. Social Media marketing makes building deeper relationships leads to sales because people buy from brands they connect with and trust. The companies winning at content marketing on social media not only offer valuable content but also have the ability to analyze results that convert consumer engagement into sales.
Social media marketing is just one of the channels that work together in an Omnichannel Marketing Campaign.
---
FSSI

FSSI is an outsource print-mail company servicing the financial services industry for over 30 years. The company offers its clients customizable marketing strategies for both transactional documents and marketing communications. To learn more about FSSI and its services, visit fssi-ca.com or call 714.436.3300 for a free consultation.
---