Billing and Payments, Technology and Mobile
The ePresentment Power of FSSI and Solimar's SOLsearcher Enterprise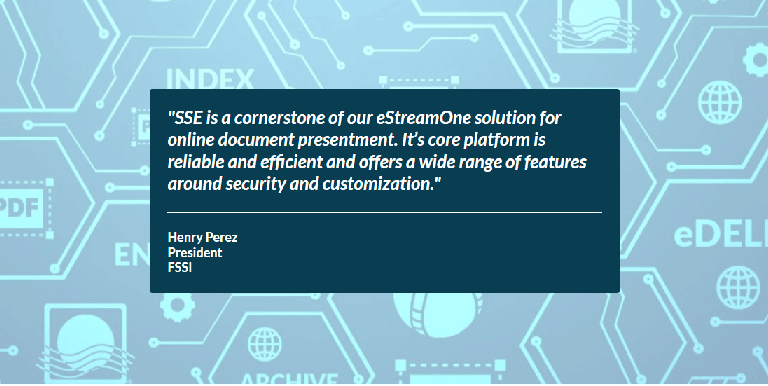 Solimar, a global leader in customer communication management and delivery solutions, recently presented a new case study that spotlights their partnership with FSSI to provide innovative ePresentment services – in addition to highlighting FSSI's achievement of delivering more than ONE BILLION images.
To meet customer demand for increased ePresentment capabilities and services, FSSI developed its eStreamOne platform powered by Solimar's SOLsearcher Enterprise (SSE). With eStreamOne, FSSI can efficiently index, store, search and retrieve extensive collections of documents.

FSSI President Henry Perez and FSSI Development Manager Brandon Fee participated in the case study, which focuses on the Solimar partnership and the key SOLsearcher ePresentment capabilities that are most important to meet scalability and reliability as well as the benefits for FSSI and its clients.
As employee-owners, FSSI strives to be a "leading provider of statement production in the U.S., known for creating highly-efficient workflows and providing for their customers on time, every time."
Here's Solimar's case study featuring Brandon Fee: