Myth Vs. Fact – Is Using Paper Bad for the Environment?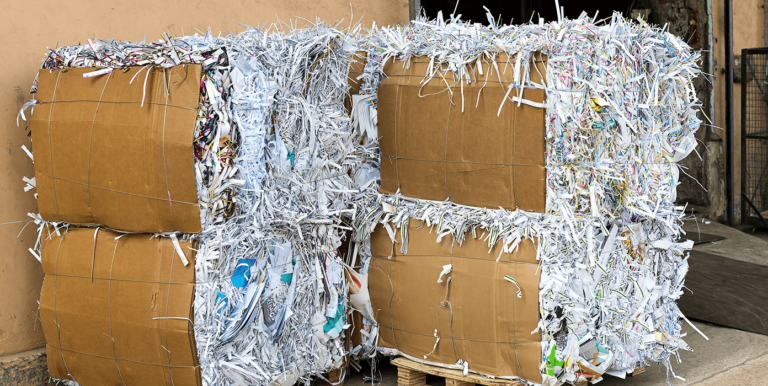 Is Paper as Environmentally Damaging as People Think?
There are a lot of misconceptions about paper and paper products. Our landfills are filling up fast, and it's mostly with paper, right? Wrong. Most paper isn't recycled, right? Wrong. Paper recycling isn't all that efficient, right? Wrong. Making sure that something is a renewable resource is important to a lot of people. There are many myths surrounding whether paper should be considered a renewable resource.
The Myth: Print and paper are inherently wasteful
The Fact: Paper is one of the most recycled products on the planet.
One of the key environmental attributes of paper is that we can recycle it and use it to make new products. Tracking paper recovery rates began back in the 1990s. Since that time, paper recycling has increased dramatically. We're not only recovering more, but we now know how to get the most environmental and economic benefits from using recycled paper in new products. Paper and its supporters are leading the way when it comes to the implementation of effective recycling practices. The ultimate goal is the minimization and eventual elimination of print and paper waste in landfills.
---
Recycling Paper IS Sustainable
There are many studies that have proven that in fact paper is sustainable and should be included on the list of renewable resources
In 2013, 50 million tons or 63.5% of the paper used in the United States was recovered for recycling. This is far higher than the 28% of glass and 9% of plastic recovered. In Canada, 73% of the paper is recovered.
– AF&PA, 2015; U.S. EPA, 2015; Forest Products Association of Canada, 2014
Worldwide recovered paper demand will increase by approximately 40 million tonnes from 2012 to 2016. Most of the new demand growth will be in developing countries, with China accounting for about 60% of the expansion.
– RISI, 2012
In 2012, the average global recovery rate of paper products was 57%. Secondly, for corrugated cardboard, it was 84%. Next, old newsprint and magazines were 67%. Lastly, paper as a whole was 36%.
– RISI, 2012
All available fiber we recover is in use in the global marketplace. In addition, the recovered paper is sold to the highest bidder and shipped all around the world. In fact, many Canadian companies backhaul waste paper from the U.S. in the same trucks that deliver the new paper to their American customers.
– Forest Products Association of Canada, 2012
---
What to Expect Next in the Environmental Paper Series (7 of 8)
You are reading part 6 of 8 of the Myths Vs. Facts About Paper, Printing, and the Environment series. To view the full series, please read Myth vs. Fact Part One: The Paper and Packaging Industry is Destroying Forests.
Do people want to make a complete switch to digital communication? Find out in the next installment of the Environmental Paper Series. Check back to follow this series or explore more blog posts.
---
FSSI
FSSI is a national, WBE-Certified document outsourcing company that was among the first print-mail outsourcing companies to integrate sustainability practices into regular business operations. As a company, we have recycled or responsibly disposed of tons of reusable waste. Examples of recycled material include paper, wooden pallets, electronics such as computer monitors, and other office equipment. For its work in reducing energy consumption, the company earned Trane North America's "Energy Efficiency Leader Award. "The company also participates in the Carbon Disclosure Project (CDP). CDP, are keepers of the world's largest corporate emissions and climate change database. They are a recognized leader in greenhouse gas reporting. Visit the sustainability practices page to learn more about its ongoing commitment to environmental stewardship.
---

Sources

Two Sides U.S., Inc. (2013). Print and Paper Myths and Facts [Brochure]. Author. Retrieved from http://www.twosidesna.org/