Business Process Improvement, Customer Experience and Engagement, Outsourcing
Myths About Outsourcing Print and Mail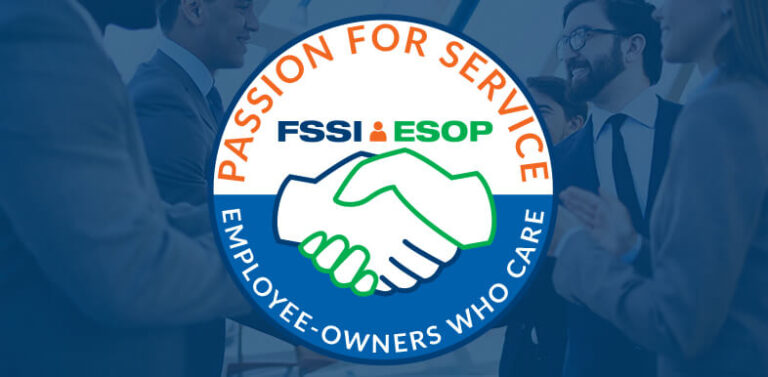 Do you remember a time that you reached out to a company and were able to get your question answered or issue resolved quickly and to your satisfaction? How about another time when you couldn't reach anyone and were given the run around – with less than stellar results?
Service is the cornerstone of every successful business.
Everyone remembers bad service. It leaves an indelible impression and ruins the customer experience and overall retention – a lose-lose for everyone involved.
When it comes to working with a print and mail outsourcer, you want assurance that you're placing your critical document processing in good hands. And it's not just security, accuracy and on-time delivery that counts. At the end of the day, you want to have confidence that your outsourcing vendor cares about you, about your requirements and about your documents. In fact, you need a partner who is passionate about servicing you.
Passion for Service
Passion for Service is about the people you're working with, doing what it takes to meet your requirements, hit your deadlines and even delight you in the way you're cared for. It's about your vendor partner being open and available, being honest and transparent, truly enjoying the "job" and, above all, helping you and your team.
When evaluating and working with your print-mail vendor, it's important to keep in mind that it's not just about printing and mailing.
Do you have a direct line to your main point of contact at your vendor?
Is your contact accessible and responsive?
Are you kept in the loop, especially if there are issues?
Are you given access to reporting to give you confidence that your documents are mailed on time?
Are your requests being addressed in a timely manner?
Does your vendor partner exemplify a passion for serving you and your team?
Customer Service Matters
Here are some stats from Forbes that demonstrate the importance of good customer service (and how stellar customer service is even better!):
73% of companies with above-average customer experience perform better financially than their competitors.
96% of customers say customer service is important in their choice of loyalty to a brand.
83% of companies that believe it's important to make customers satisfied also experience growing revenue.
Brands with superior customer service bring in 5.7 times more revenue than competitors who lag in customer experience.
Companies that excel at customer experience have 1.5 times more engaged employees than less customer-focused companies.
Print and Mail Outsourcing Myths
When it comes to customer service, you don't want to be ignored, unable to reach someone – and left feeling exasperated and ill at ease – especially when there are many details involved in getting a job done on time. When you outsource your work, you should expect quality service and excellent communication. In fact, you should be treated like the one and only client your vendor has, meaning you should receive "concierge-level service." Here are some myths of print and mail outsourcing:
Loss of Control
When you hand off your work to an outsource partner, you should retain control, not relinquish it. In fact, you should always be able to access data about your jobs with detailed information about when and where it was printed and mailed, in addition to being able to reach your main point of contact for status updates, questions and overall reassurance. The best print-mail outsourcing partner will be informative and accessible.
Unresponsive
You should be able to pick up the phone or email your point of contact and have a response in a timely manner based on YOUR expectations and requirements. You should also be able to reach them via your preferred method of communication – email, phone or even text. The best print-mail outsourcing company will be personally responsive and available.
One-Size-Fits-All Solutions
You don't need to fit your job requirements into someone else's "box" – especially if they are complex and unique. Given the technologies and automation available in the industry today, customized services are possible for every client – pre-canned, cookie cutter templates and business rules are history. The best print-mail vendor will listen and be flexible to your unique needs.
Lengthy Revision Process
You shouldn't have to wait weeks – or even months – for changes to templates or business rules. Don't settle for a process that causes a negative impact on your marketing or compliance requirements. Critical, and immediate, changes are the nature of the industry. Your critical requests should always be prioritized. The best print-mail outsourcing companies will understand and recognize the importance of quick turnarounds and build for nimble, responsive change requests.
Just Another Client
You don't need to feel like you're just another number – instead, you should always feel valued and respected. Make sure you have a team dedicated to your account to facilitate open communication and supply the details you need with full transparency. When your outsourcing partner supports your goals and success like it's their own, everyone wins. The best print-mail services company will go above and beyond to support your success.
---
FSSI's Passion for Service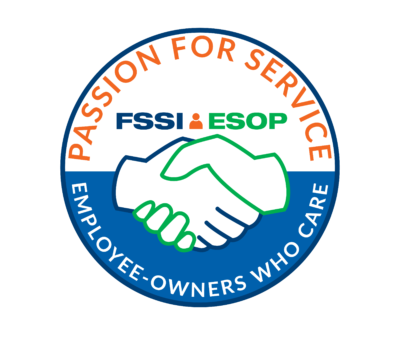 At FSSI, we've been processing print and mail for 40+ years. We live by our core values – especially Passion for Service – and as employee owners, we're invested in work, in each other and in the company. We all have an important part to play – from cultivating relationships to delivering critical documents – and we want to do our best with every job and for every client, bringing a personalized, hands-on approach.
We start with a dedicated team, providing concierge-level service to each and every client – always being available and responsive.
Your team is committed to providing you Custom Care – starting with your primary Client Services Account Representative, a back-up Account Representative, a Client Services Manager, and an IT Project Coordinator, who all work together and stay up to date with your requirements.
Your dedicated Account Rep is your main point of contact, seeing your job through from start to finish. There are no 800 #'s or tickets, meaning you can connect directly with someone.
The contact is always personal – and never anonymous with generic responses. You'll always hear a familiar voice or receive communication directly from the AR you know.
We'll adopt the communication model you need – even reaching you on the communication channel you prefer, whether it be text, email or phone. (If you prefer it, so do we!)
We're always ready to answer questions, propose new process improvements and talk through your solutions.
If you don't want to talk to someone or wait for an email response, our workStreamOne reporting tool is available 24×7 with comprehensive reports and job status information.
A Customized Client Experience
In the world of print and mail outsourcing, there is no such thing as a "one-size-fits-all" approach – especially with every job having different requirements and needs. If you're considering a new print-mail partner or want to make a change, think about these outsourcing myths and see how your vendor measures up – evaluating your overall level of satisfaction.
Call (714) 436-3300 today to learn more about FSSI's Passion for Service, where we work hard for our clients every day – and are always responsive, accountable, transparent and accessible.