Explore FSSI's Innovative New Website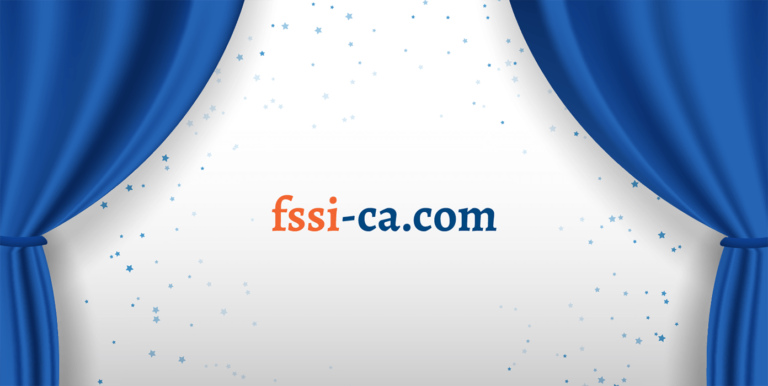 Welcome to FSSI's new and improved website.
If you've made it here, you're seeing the newly-designed innovative site with all of its bells and whistles. Enjoy a streamlined, modern design with easy navigation, a user-friendly interface and engaging content.
Why Redesign the FSSI Website?
Innovation was key. The idea is to create a website that offers an enhanced user experience while aligning with our overall company vision to continually grow and be forward-thinking. With this launch, the website guides and informs while providing relevant and insightful information, resources and news.
We're proud that the website was 100% designed, built and written in-house by our creative and technical teams.
In this post, we'll highlight the new website features, take a quick virtual tour and then dive into the details. Let's get started…
New FSSI Website Highlights:
As you navigate through the site, you'll see that there are many cool and interactive features, in addition to useful information about everything having to do with FSSI. Here are some highlights: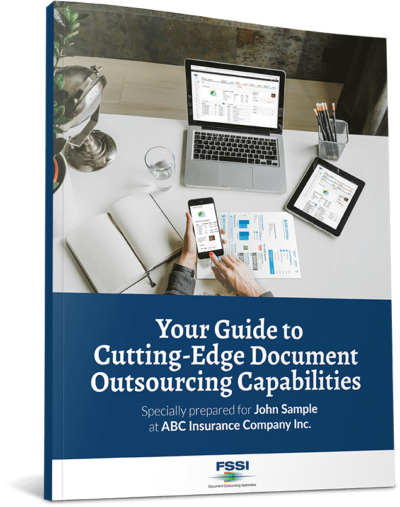 ---
A Virtual Tour of Our New Website
Next, we'll take you on a visual tour of the new website and what it has to offer, including how to get your own complimentary customized print brochure:
---
Let's Take a Closer Look
Now that you've gotten a glimpse of all the interactive and informative elements of the website, here is more information to help you get the most out of your online visit:
Capabilities –You're on the homepage. Scroll down and you'll see 12 capabilities, which showcase exactly what FSSI can do – from Development and Creative Services to Workflow Tracking and Reporting.

When you choose "Learn More," you go to a page chocked full of details (but presented in easily digestible sections).
Whether you get the top-level details or scroll down to expandable sections ("Dive into the Details," "Go Behind the Scenes" or "Get Answers to FAQ"), you can learn about every offering in detail – for a full bird's eye view.
---
Brochure – Have capabilities that piqued your interest? Now, for the coolest feature of all. You can build a fully-custom brochure – adding your capabilities of interest to a shopping cart and receiving a sleek, personalized brochure via mail at no cost. Here's what to do:

Click "Add to Brochure"
View your cart (in the top header)
Don't forget any related items
Go to checkout
Confirm your order
One week later…check your mailbox
---
Solutions – In the top navigation, you'll find a link to a page with FSSI's full suite of print and mail solutions. Simply click on the accordion menu to view the details of each product offering. You'll see an "At a Glance" summary, with a section right below with more specific details – providing an easy way to learn about our proprietary print, mail and electronic solutions. Like what you see? Request a custom demo to view FSSI's solutions in action.
---
About FSSI – It's time to learn all about FSSI. Go back to the top navigation and click on the "About" link. You'll end up on an all-inclusive landing page with everything you need to get to know us – right at your fingertips! This interactive page includes:

FSSI Video
Meet the President
Core Values
Join our Team
Our Locations
Testimonials
Blog
Press Room
Resources
Trade Shows & Events
And More!
---
Industry Expertise – Scroll down the homepage to the eye-catching green circle of industries. Hover over them and see the text change. You'll get a summary overview of our experience and capabilities in each industry. Want more information? Click "Learn More" and go to a page with details about the experience we have in each industry and available services. Please note: Cross-industry expertise means we get an inside look into many vertical-specific solutions (and bring unique ideas to the table!).
---
Blog Posts – It's time to check out the cool functionality and presentation of FSSI's blogs. Click on "Blog" from the top navigation to go to a page (much like the one you're on now!) with custom images and quick links that lead to informative articles with news, trends and insights into hot topics – including everything related to print, mail, electronic and document outsourcing. Scroll through the topics to see which gets your attention. Don't forget to sign up (we just need your email address) and get notified when there's a new post.
---
Resources –We've come to the last stop on the tour. Halfway down the "About" page, you'll find a section dedicated to valuable resources. This one-stop page includes whitepapers, case studies, glossaries and even a direct link to KnowledgeStream, FSSI's exclusive educational resource – all available to help you in your educational journey!
---
Request Your No-Cost Brochure!
Now, that we've covered all of the components of the website, we hope you'll take some time to look around and explore. Navigate to the different webpages, test the functionality and request your own fully custom, no-cost brochure (sent directly to your mailbox!).
We're proud to share our new website with you. Sit back, relax and stay a while.