FSSI's Founder, Jon Dietz, and CEO, Jennifer Dietz, were recently honored as "Large Business Difference Makers of the Year" by the Santa Ana Chamber of Commerce at the 13th Annual Difference Makers event. This event recognizes Santa Ana business leaders and outstanding graduating students who impact the community in extraordinary ways.

The ceremony was held on April 19th at the Doubletree Hotel Santa Ana/OC Airport, where the Dietz's were recognized for their accomplishments in the Santa Ana community while the students received $1,000 academic scholarships from corporate sponsors. Each award recipient submitted a video that was played for the audience, with companies describing what it meant to be part of the Chamber of Commerce and their contribution to the community – while students focused on their achievements and role models who inspired their success. The Dietz's talked about the origins of FSSI – starting out in the trunk of Jon's car, handing the reigns over to Jennifer and the path to an ESOP (Employee Stock Ownership Plan).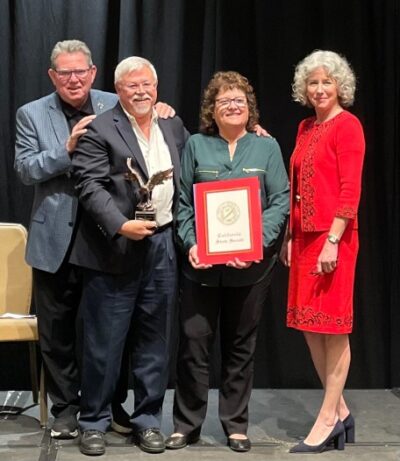 "I've been a member of the Santa Ana Chamber of Commerce for over 25 years, and I was a chairman about 20 years ago… I love being in Santa Ana with an incredible group of businesses and non-profits making a difference in the lives of the residents here," said Jon Dietz, Founder of FSSI." Jennifer Dietz, CEO, added "FSSI is a value-driven company, and everyone's favorite core value is Passion for Service. Every year, we have events where we contribute to the people here in Santa Ana as well as outside the U.S. We are so blessed to be part of Santa Ana and serve alongside the amazing people who live and work in this community."
---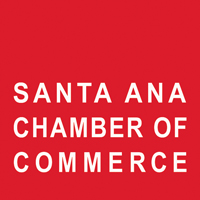 Attendees include elected officials, business and educational leaders and dignitaries, with opening remarks by Santa Ana Mayor, Valerie Amezcua, and President and CEO of the Santa Ana Chamber of Commerce, David Elliott. The ceremony also included performances by the Santa Ana High School choir and Presentation of Colors by the Navy Junior Reserve Officer Training Corps.
---
About FSSI

FSSI is a WBE-certified document outsourcing company that helps businesses maximize their impact and strategic value through highly-customizable print-mail and digital communication solutions. Serving the financial, insurance, healthcare and other regulated industries, FSSI is well-versed in the security and data practices necessary to handle confidential customer information and remain compliant.

Learn more about FSSI's capabilities by visiting fssi-ca.com. For business opportunities, please contact Executive Vice President of Business Development Dan Palmquist at 714.436.3300 or .