Meet the President
FSSI's President and CEO, Jennifer Dietz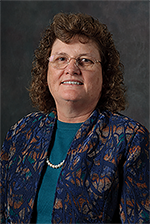 Jennifer Dietz is President and CEO of Financial Statement Services, Inc. (FSSI), an Orange County service company founded by her entrepreneur husband, Jon. Jennifer combines strong management skills, financial savvy and many years of business experience to effectively manage the company, an industry-leading, high-tech, B2B print and mail service provider. As a business leader and community activist, she displays Passion for Service and Custom Care, along with these core characteristics:
Quality Focused
Always Engaged
Front-Line Leadership
Technical Acumen
Wife, Mom, Volunteer
Always with an eye on the future, Jennifer and the FSSI Team embrace the experience and insights of the past – and continually strive to provide innovation and Open-Ended Creativity for a high-quality, 100% custom client journey.
---
A Welcome Letter from Jennifer P.W. Dietz
Welcome to the FSSI website! I sincerely hope the content we've included answers your questions and piques your interest in FSSI's services and solutions and how they could impact your company's customer communication requirements.
You'll see "Be" icons throughout the Capability pages on this website, demonstrating how your company's document outsourcing goals (certainty, uniqueness, relevancy and connectivity) tie into each of our industry-leading tools and solutions. Learn what this "Be" theme means and how it is the cornerstone of our processes and practices:
At FSSI, we are confident that our quality processes, secure facilities and practices, and comprehensive reporting will meet any auditor's demands. One of our most used client offerings is workflow tracking and reporting, which gives clients a "window" into our production environment. You can log into a secure portal and see where your files are and when they were processed, printed, mailed and presented online. You may also view a complete record of SLA measurements, which can help improve vendor communication and service. Also, learn how our secure data processing and regulatory compliance practices keep quality control and audit-friendly practices at the forefront of every FSSI job.
And speaking of unique, with document redesign, you can turn plain documents into highly-personalized customer communication tools based on your branding, marketing and communication initiatives. Printed and electronic documents can look exactly how you want them to look, with our in-house development and creative services experience that assures you get the technical expertise and attention to detail needed to produce customized, data-driven communications.
Plus, Splash, FSSI's Direct Mail and Marketing Services Division, can effectively expand your complex variable print campaigns and increase your multichannel touchpoints – for a truly amplified direct mail journey.
We work hard to treat you uniquely by growing our industry knowledge, and learning from you, our clients. FSSI has over 40 years of experience in many different industries, providing unique insight and know-how into what works best for each industry – and applying that expertise to other industries.
You can identify your customers' "sweet spot" based on data-driven messaging that follows individually relevant business rules that you assign. Our sophisticated online statement messaging and letter management tools give you control of your messaging, imagery and content, and add individual personalization to your messages. You're in control with self-managed portals with user-friendly navigation to add custom messages or manage letter templates – and then send them into production with FSSI's state-of-the-art print capabilities.
Your on-page messages can include personalized links and calls to action that help you analyze response rates and respond in the most appropriate manner – so you're delivering relevant messaging while accessing the most relevant data for purposeful communications.
With FSSI's multichannel communication solutions, you can connect with people the way that THEY want – be it mail, email or mobile. With our electronic presentment capabilities, you can offer your customers the ability to select their eDelivery preferences. Your company can also choose the most efficient connection to our archival system for your documents – via an API, single sign-on or with FSSI fully hosting the website branded to you. You'll build brand loyalty and engagement, with a robust ePresentment solution that grows and scales with your company.
We know you also want to be connected to FSSI anytime, anywhere. With online tracking and reporting, you can view your jobs online 24/7, to see when your files are received, and when they were printed and mailed. And if you ever want to speak with a representative, know that those who serve and support you do so with passion, focus and dedication.
I hope that by perusing our content, you'll see that FSSI has the long-term experience, in-depth expertise and full commitment to delivering unique, relevant document solutions that give you confidence and certainty in connecting with customers – regardless of which industry you're in.
Please don't leave the site without requesting more information about our tools and solutions or downloading our "Top 10 Reasons to Outsource Print-Mail Production" whitepaper. And if you're ever in Southern California, let us know and we'll give you a personalized tour of our secure, custom-built facility. Thank you for visiting!
Sincerely,

Jennifer P.W. Dietz
FSSI President and CEO