Whitepaper Download
You're Requesting "Moving to Color"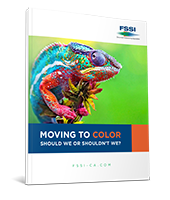 Have you incorporated color into your customer or member documents? Do you know the benefits it can offer that you may not have now?
Download the "Moving to Color" whitepaper today and explore everything color can do your communications strategy – from raising response rates and customer loyalty to highlighting critical information and keeping you competitive.
Don't underestimate the value of aesthetically pleasing documents. Learn how switching to color can help your organization reap the benefits (and how seamless it is to do with the right outsource partner).