Annual Theme
Each year, FSSI chooses an annual theme to represent and promote its capabilities and solutions. The theme is used throughout the year as a fun and engaging way to communicate to current and prospective clients.
Introducing the 2022 annual theme…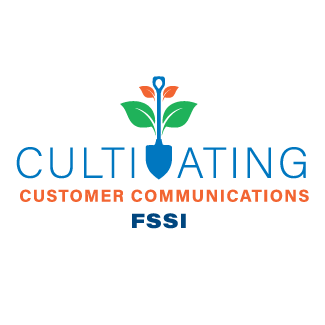 Cultivating Customer Communications
A new year sprouts another chance to grow your company's communication strategy. Sow the seeds of success by partnering with an experienced team of communications landscapers. FSSI is ready to help you custom-create a flourishing garden of measurable engagement. Equipped with the latest technology, expert knowledge and sage advice, we are always Cultivating Customer Communications to reach its full potential.
Leave the digging and hard work to us. We prepare the soil for sensitive data by creating a SOC 2 and HIPAA certified environment to process and nurture your transactional and marketing communications into high-impact print-mail and electronic documents. Our customizable tools and solutions are designed to work for various fields and industries. By adding the right elements for optimal growth and removing the weeds from the production process, your company can harvest bountiful results, every time.
FSSI's fully-auditable strategies have helped clients conquer the communications landscape for over 40 years. Your specialized team will develop a plan to bring your brand's message to life through rain or shine. Let's grow your customer engagement and retention together.