Annual Theme
Each year, FSSI chooses an annual theme to represent and promote its capabilities and solutions. The theme is used throughout the year as a fun and engaging way to communicate with clients and employees.
Introducing the 2023 annual theme…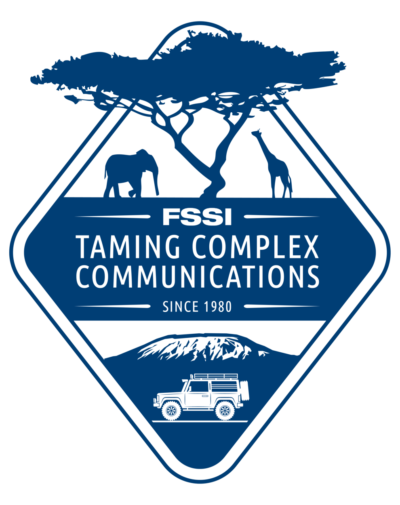 It's time to make a roar with critical customer communications.
When you outsource your safari adventure to FSSI, you'll find trusted guides, taking you on a safe and secure journey through the wildlife and habitat of the print and mail savannas – expertly navigating the outsource terrain.
As you venture through the landscape, you'll experience many wondrous things… best-in-class capabilities, industry-leading equipment and technology, highly customizable solutions and full end-to-end workflow tracking. Throughout the journey, your safari team will tame the wildlife in your communications, with expert precision and attention to detail – even expecting the unexpected.  
The terrain will be breathtaking, with the use of strategic data composition, document redesign and statement messaging for maximum response and engagement. The custom output will provide many "picture perfect" moments as you create the ideal setting for your customers – with easily accessible information.
No two safaris are the same – meaning you always get a unique and unforgettable experience – 100% tailored to your needs. A sustainable approach also means we strive to protect the environment with foresight and innovation.
Get ready to outsource your adventure – knowing that the experience will be memorable and the conditions perfect. With a well-planned safari, your communications will thrive and flourish in their natural outsourcing habitat.